Hogs: added depth bolsters no-name" defense; more notes from Friday's practice"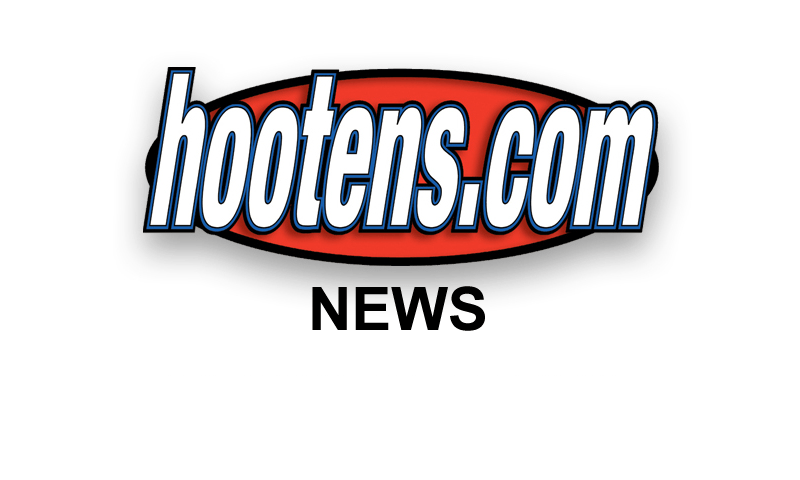 | | |
| --- | --- |
| | |
| | HOG HC BRET BIELEMA |
FAYETTEVILLE - After stunning the country with a No. 10 national ranking in 2014, the 2015 Arkansas defenders might be miffed their own head coach calls them "the no-name defense."

But that's a step up to what they were called preceding the past few seasons.

"Yeah, that's a very big step up!" fourth-year junior cornerback Jared Collins said laughing.

Third-year coach Bret Bielema inherited a leaky Razorback defense off a 4-8 team in 2012. It was ravaged again in 2013 through a 3-9 season. But last year's defense under first-year coordinator Robb Smith paced Arkansas' 7-6 season. The Hogs finished with 17-0 and 30-0 SEC shutouts over LSU and Ole Miss, a 21-14 SEC loss at Missouri and a 31-7 Advocare Texas Bowl trashing of Texas.

However, what ESPN called Arkansas' Bermuda Triangle (defensive end Trey Flowers, tackle Darius Philon and linebacker Martrell Spaight) was drafted into the NFL as was nickel back Tevin Mitchel, and four-year letterman safety Alan Turner signed as a free agent.

"We know what (Bielema) meant by saying that," Collins said. "Just that we work hard, and we don't care who is the star. We just go out and work hard and do what we have to do."

BIG NAMES ERASED
Fourth-year junior defensive end JaMichael Winston said Friday after practice that the defense's big names are gone, but that happens almost every year.

"It's always different losing those guys," Winston said. "Those guys were drafted in the NFL. But at the same time we have guys that can step up that played a lot. Coach, in the meeting yesterday, had guys raise their hand that played a lot of football last year. There were a lot of guys that played quality football last year."

Winston said the front four depth stacks 1A, 1B and 1C.

It became even deeped in the spring when veteran ends Mitchell Loewen and Brandon Lewis, and freshman Datyrieon Dean, missed spring ball while rehabbing from injuries. They completed the two mandated completely non-contact practices going into Saturday's pads in shoulder pads and thigh pads.

"Coach hasn't hesitated with them," Winston said. "They've been full throttle, full go, been getting after it."

INTERIOR SHUFFLING
Defensive line coach Rory Segrest is doing some mixing and matching.

Sophomore Bijhon Jackson of El Dorado is working at tackle along with senior incumbent Taiwan Johnson. Both were noseguards last season. Freshman Hjalte Froholdt steps up to No. 2 noseguard behind senior DeMarcus Hodge.

"He (Froholdt) and DaMarcus have just bought in to what they're supposed to be doing," Winston said. "Coach tells them every day, 'You guys, if you just lead with hands, you guys have the easiest position on the field. They've just been doing it, carrying it over every day and just getting better."

SPRINGING FORWARD
Though football initially was foreign to him growing up in Denmark before playing football in the U.S., Froholdt, as a December high school graduate, had the advantage of spring ball before his freshman fall.

And it's a big advantage, Winston said, recalling his freshman year of 2012.

"It took me like a week or two to get moving from drill to drill," Winston said. "Just running on and off the field, getting used to how the older guys did things. I always followed Trey (Flowers), and he always did everything fast-paced and right, so I wanted to model myself after him. That's what I try to do now and just hustle to everything and be the leader."

A SPRINT TO SEE
Like quarterback Brandon Allen after Thursday's practice, cornerback Collins was asked about the speed of Dominique Reed, the Camden (Fairview) native and junior college transfer wide receiver.

"He is fast," Collins said. "I would say 4.3"

Faster than Eric Hawkins, the junior receiver and three-year letterman sprinter on Coach Chris Bucknam's Razorback track team?

"Ah, that would be a tight race," Collins said. "I would actually like to see that. I think they are both pretty fast. I really don't know who is the fastest. It would be a good one to see."




"