Campbell's UCA Bears scrimmage Saturday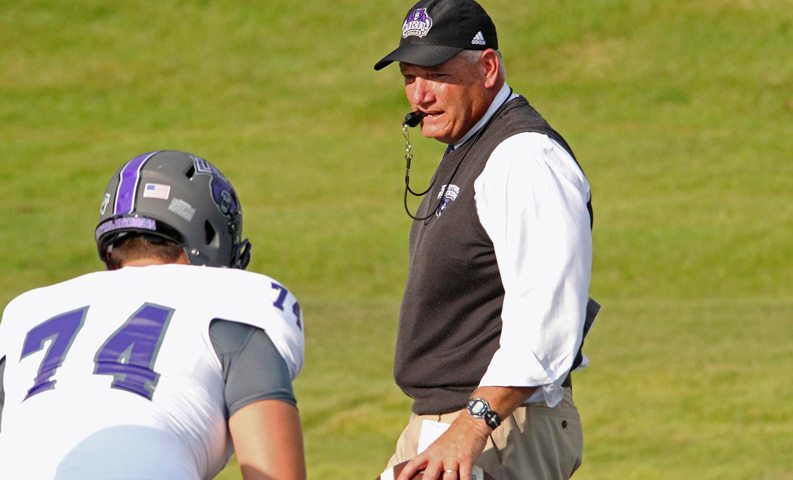 CONWAY - The University of Central Arkansas Bears scrimmage Saturday for the first tme this fall, and first-year head coach Steve Campbell knows what he wants to see.
"We really want to see how much we've retained over the first week of practice. And can we put it into action on The Stripes," Campbell said. "It will be our first full-speed live tackling event, so we want to see who can tackle, who can break tackles and make a guy miss, who can make plays on both sides of the ball.'
When they take the field at 9:30 a.m. Saturday for the open-to-the-public scrimmage, the Bears will be exactly three weeks away from the season opener at Texas Tech. Campbell said the fall scrimmages will go a long way in determining who will make the trip to Lubbock, Texas, for the Aug. 30 opener.

"We have some young guys who we think may have a chance to help us," Campbell said. "We have a lot of good young talent, but we haven't seen them in live action yet. It's different being in shorts than it is in full gear in a scrimmage situation. It will give everybody a chance to play in some live action."
Campbell said finding starters and backups on the defensive side of the ball is particularly important right now.
"There are definitely some position battles going on," he said. "There are a lot of positions that are up for grabs. We lost some guys defensively from last year. In the secondary there was graduation. We have an outside linebacker spot that's up in the air.
"And then depth wise, the way the speed of the game is now with everybody playing fast, your twos have to be able to play. There's a lot of jostling and shuffling around of the depth chart that will take place over these first few scrimmages."
The scrimmages will be a chance for the fans to see the Bears in action prior to the season, but nobody will be watching those players more closely than Campbell and his coaching staff.
"We are trying to get ready personnel wise, scheme wise, trying to figure out what we are going to be able to execute and what we might not be able to. Trying to figure out what we may need more of and what we may need less of."
The Bears have one more practice, at 4 p.m. Friday, before the scrimmage. There is no admission charge for Saturday's scrimmage.
"