Hogs: DE Flowers speaks w/conviction; new LBs emerge; more notes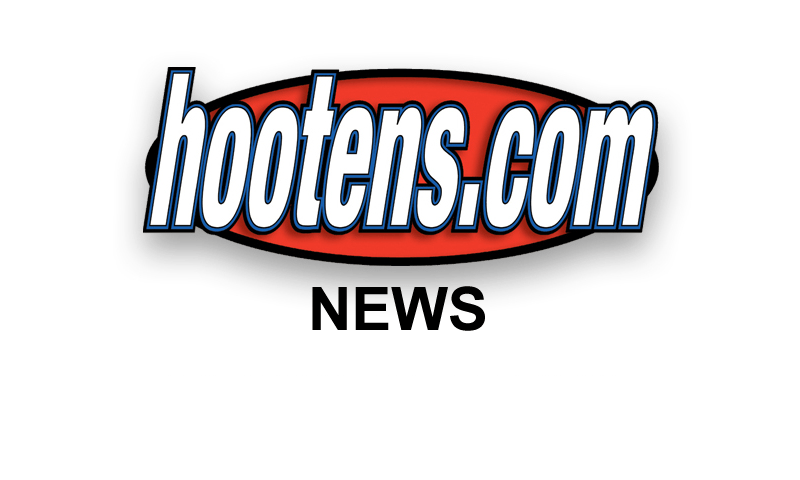 FAYETTEVILLE - Junior Trey Flowers is the baby of Arkansas' senior-laden defensive front four, but that didn't stop him Tuesday night from adding his two years of experience to a pep talk to the Razorbacks.
| | |
| --- | --- |
| | |
| | DE Trey Flowers |
The junior defensive end stressed that defying the prognosticators, who picked Arkansas to finish seventh in the seven-team SEC West, starts now. (The Razorbacks practice in shoulder pads and shorts Thursday, don full pads Friday for the first time and wage their first (closed) preseason scrimmage Saturday afternoon.)

"Big Trey just wanted to get everybody on the team to know that we belong in the SEC," sophomore linebacker Otha Peters said after Wednesday's practice. "And that we're bigger and stronger, and we can fight against whoever is against us on the field."

Flowers has helped carry Arkansas' fight for two years but hasn't carried on about it to his teammates until his speech.

"Trey is a very quiet person," Peters said. "He doesn't really talk too much, and he stays in the shadows. But last night when I saw him talk, I knew it meant a lot to him. I really took in everything he was saying."

Flowers almost surprised himself.

"I don't really talk a lot," Flowers said. "I was just spreading the message about the winning attitude we've got to approach. It's just about not letting nobody take food off our plate. The stray dog out there that has to eat."

What prompted the speech?


"It's just been on my mind for a while," Flowers said with the Hogs starting over under new Coach Bret Bielema. "I mean we've got a new (Fred Smith Football Center) facility, new coaches, might as well embrace it and let them know about the new attitude."

With the defense addressing media after Wednesday's practice, defensive coordinator Chris Ash said, "It's not the same team that finished spring drills," citing the summer improvement of conditioning under strength coach Ben Herbert.

Still, Ash cautioned, "Don't confuse that with being ready to play the game. Are we ready to play a SEC game today? And it's not just the SEC I'm worried about. We have got a pretty tough opener with Louisiana-Lafayette (Aug. 31 in Fayetteville)."

LINEBACKER SURPRISES
Some heralded newcomers, like junior college transfer linebacker Martrell Spaight of North Little Rock, must adjust on so many fronts, Ash said.

"Does he move around well? Yes," Ash said. "Does he have a long way to go just knowing where to line up? Yeah, he does. He is struggling just to tie his shoes right now. That's part of the process, especially with junior college kids."

So given all the tough adjustments, it was heady stuff hearing Ash praise Brooks Ellis, the true freshman linebacker from Fayetteville.

"I think Ellis is going to be an outstanding player," Ash said. "He is big. He is fast and he plays with great technique for a guy that's just been on campus for three days. He's been very well coached. I really like him. And at corner, D.J. Dean (the true freshman from Newton, Texas) has done some nice things."

Ellis and Spaight have been cited throughout the summer by Bielema as expected to contend in the wide open picture at linebacker. Three veteran reserves from special teams, juniors Braylon Mitchell and Daunte Carr and senior Jarrett Lake, closed the spring running first team at linebacker.

Mitchell of Heber Springs and Lake of Jenks, Okla., are at the Will and Sam backers, while Carr is challenged by a thundering herd at middle linebacker, including Ellis.

"Mike (middle) linebacker probably far away has the most competition," Ash said. "Braylon Mitchell and Jarrett Lake are the clear favorites at the No. 1 positions at Sam and Will."

Redshirt freshman cornerback Jared Collins of Tulsa, a surprise in the spring running ahead of sophomore incumbent first-team cornerback Will Hines, continues to impress coaches and players.

"He is competing his butt off," Ash said. "He really is. I like what I see every day. He's consistent."

And playing bigger at 6-0, 175 after weighing in the 160s last year.

"He moved up and made big gains in weight," third-year sophomore safety Rohan Gaines said. "Because he was kind of low. He's doing things to be a good player."




"