Hogs: lighter Tretola, Collins welcome added endurance; more Day 1 notes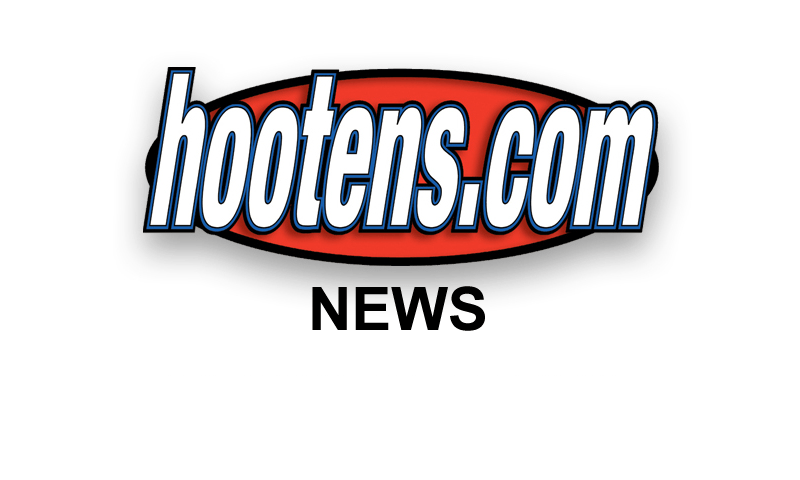 | | |
| --- | --- |
| | |
| | Sr LG SEBASTIAN TRETOLA |
FAYETTEVILLE - The less there is of him, the more Sebastian Tretola likes playing for the Arkansas Razorbacks.

At 6-5, 325 pounds, there is still plenty of the senior blocking as the starting left offensive guard.

But there was a whole lot less of him in Thursday's first official practice than when he reported in August 2014 as a 376-pound transfer from Iowa Western Community College.

To say that's load off is a massive understatement.

"It's completely different," Tretola said. "Last fall camp, after warmups I was gassed, breathing hard, pouring down sweat. I needed a sponge after every rep. This is a whole different feeling. It's still hot, and I still get tired, but I recover faster. It was a whole different tired than now."

How different?

"Now when I'm tired I'm able to still pull myself together and get my plays right and footwork and all that stuff," Tretola said.

Especially with the more frequent screen passes new offensive coordinator Dan Enos will run to tailbacks Jonathan Williams and Alex Collins.

"It involves a little bit more running, and thank God I am not 370 doing that, because that wouldn't be fun," Tretola said.

Tretola did a mammoth job losing weight last season to finish at 334 pounds. As remarkable as getting it off, he has kept if off and then some, a feat he credits to strength coach Ben Herbert and the diet he invoked.

"Coach Herb is a mastermind," Tretola said. "What he does with us is unbelievable. Obviously, you have to want to work, but if you want to work he is going to take care of you. He is going to shape you and mold you into a beast, as he likes to call it."

ALEX LIGHTER, TOO
Tretola wasn't the only one noticeably coping better with the 90-degree heat and stifling humidity.

So was Alex Collins.

Asked by the staff to be bulked up 220-plus last year and doing well enough with it to rush 190 times for 1,026 yards and four touchdowns, Collins preferred his lighter 2013 freshman weight when he carried 204 times for 1,100 yards and 12 touchdowns.

He was down to 206 earlier this summer and listed at 215.

"He was already shifty with his moves," Tretola said, "and him being lighter allows him to move even faster and shake guys out of their cleats even better."

Senior quarterback Brandon Allen said of Collins: "His endurance is so much better than it was a year ago. He is in there every play now and every rep he is going full speed. You could see (last preseason) when he was getting tired and he wasn't going as hard. Today he went hard all day long."

REED AND SPEED
Allen was asked about Dominique Reed, the Camden native and junior transfer from Coffeyville (Kan.) projected to be a speed complement to leading returning senior receiver Keon Hatcher.

"Really good, really good," Allen said. "He's so fast. Keon is going to talk to him a lot and take him under his wing. He's a bright guy and is going to come along pretty fast. The reps he gets in camp will be extremely beneficial."

SLEEPY REAWAKENED
Fifth-year senior reserve safety Davyon "Sleepy" McKinney of Forrest City, unable to practice last spring because of reoccurring major foot injuries, practiced Thursday.

Among Arkansas' current 105 players who did not practice last spring while recovering from injuries are lettermen defensive ends Brandon Lewis and Mitch Loewen; cornerback Cornelius Floyd, January enrolled freshman defensive line Daytrieon Dean and running back Juan Day.

Day of North Little Rock redshirted as a freshman last season coming off a high school knee injury. He tore the ACL in his other knee during spring drills.

Though recruited as a linebacker out of Gainesville, Fla., 6-4 freshman Derrick Graham is fast outgrowing the position at 247 and gaining. Accordingly, Graham already practices some at defensive end.

New walk-ons (included among the maximum 105 players) include freshmen cornerback Byron Keaton of Camden Fairview; linebacker Tyler Phillips of North Little Rock; O lineman Klint Harvey of Corning; tight end Howie Stettmeier of Rogers Heritage; deep snapper George Madden of Blanchard, Okla.; receiver Zack English of Prosper, Texas; and junior transfer receiver Jovante Siglar of Hutchinson (Kan.) Community College.

Reid Miller, a cornerback and January high school graduate from Hollidaysburg, Pa. via IMG Academy in Bradenton, Fla., practices with the 105 after impressing the Razorbacks staff during drills last spring.

Florida-born receivers Kendrick Edwards, and Jojo Robinson, a redshirt freshman, both practiced Thursday and start the season competing for playing time.

Bielema had said the status of Edwards and Robinson's commitments to the Razorbacks (each removed from the team last spring) would be reviewed throughout the summer prior to any reinstatement.

The Razorbacks complete their NCAA mandatory first three days of non-contact practices Friday and Saturday. They will don pads next week after Sunday's annual Media Day.

FAN DAY
Arkansas coach Bret Bielema has not announced any practices open to the public, but the annual Fan Day has been announced. The Razorbacks' annual free admission Fan Day where fans can take photos of and receive autographs from coaches and players is Sunday, Aug. 16 from 2 to 4 p.m. at Reynolds Razorback Stadium.




"