Hogs: New defensive coaches evalute linebackers, secondary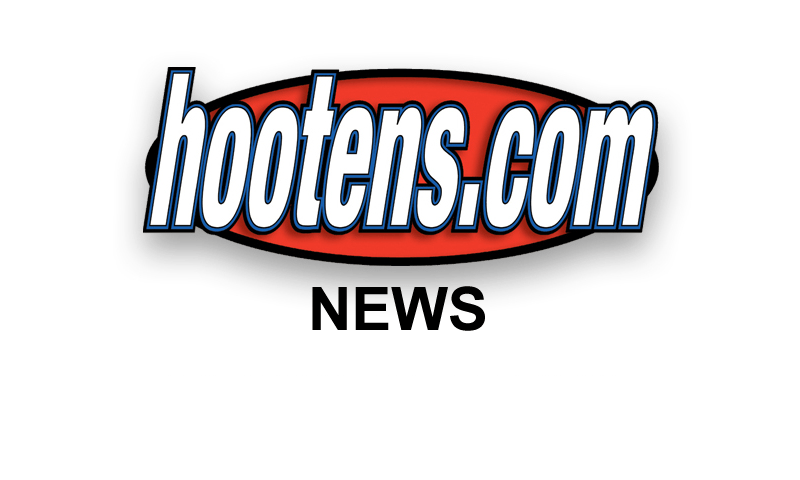 | | |
| --- | --- |
| | |
| | Jr CB Will Hines |
FAYETTEVILLE - The question was about junior cornerback Will Hines, but new defensive backfield coach Clay Jennings' answer seems to apply to most of Arkansas' defense.

Three of the four coaches signed on last January or later. Linebackers coach Randy Shannon starts his second Arkansas season.

So, who started in the past doesn't necessarily make for a running start in this preseason. Wednesday marked the first day in shoulder pads before the Hogs don full pads Friday.

Hines started seven of all 12 games he played as a Razorback freshman in 2012, and though missing five games last season with a broken arm, started six of the seven he played in 2013.

Hines had "one very good day," Jennings said. But the five defensive backs Jennings called "setting the bar" included cornerbacks Tevin Mitchel, Jared Collins and Carroll Washington and safeties Alan Turner of Junction City and Rohan Gaines, not Hines.

"Competition brings out the best in everybody," Jennings said. "You are going to jump off the porch and go eat, or you are going to stay on the porch and watch the cars go by."

Of the corners leading now, Jennings said, "Tevin Mitchel has done a great job. Jared Collins has stepped his game up. Carroll Washington is providing some leadership. Those older guys are doing a good job raising the bar. And we have got a couple of young guys that are coming up."

Hines (6-1, 191) with a career two interceptions, eight pass breakups and a forced fumble, has the ability and build to start again, but it seems Jennings and defensive coordinator Robb Smith must see it before they count upon it.

"He is not always consistent but with those long arms he can make some plays," Jennings said. "If he gets his eyes in the right place he may be able to help us along the way. We aren't going to give him anything. You have to earn everything."

Jennings said the returning veterans, and all the first-teamers he mentioned are juniors, senior, and one (Collins) third-year sophomore, have practiced well.

Mitchel, coming off spring shoulder surgery, is limited for some contact drills.

Robb Smith explained what he wants from the corners in his defense.

"We're trying to find guys who can cover guys," Smith said. "We're trying to find guys who can set an edge. We're trying to find guys who can disrupt wide receivers at the line of scrimmage. I've been pleased with what we've seen so far."

For the linebackers, sophomore junior college transfer Josh Williams, a Florida native that Florida native Shannon recruited out of Dodge City (Kan.) Community College; is drawing interest while working at middle linebacker behind sophomore Brooks Ellis, last year's starter as a true freshman, and Otha Peters, a 2012 starter as a true freshman but limited last year by injuries.

"We had inside run today and he (Williams) did a nice job, butting some guys up and some big hits," Shannon said, noting the Hogs wage a full-scale scrimmage Saturday. "Kind of excited to see how he does in a scrimmage situation. If he continues to get better, that makes us better as a group because it brings competition."

For the outside linebackers, Shannon calls fifth-year senior incumbent and Heber Springs High grad Braylon Mitchell and second-year senior junior college transfer Martrell Spaight of North Little Rock first-teamers.

Senior Daunte Carr and true freshman Randy Ramsey are behind Mitchell. Senior converted from safety Tiquention (T.Q) Coleman
and true freshmen Khalia Hackett and Dwayne Eugene are listed behind Spaight, Shannon said.

What Shannon projects for Ramsey is typically what is projected for most freshmen linebackers at this stage unless depth allows some to be redshirted.

"He's a freshman who could come in maybe on special teams and maybe late in the year (at linebacker). If we are kind of nicked up he could come in and be OK," Shannon said.

Defensive coordinator Smith was asked about the first day in shoulder pads of a closed practice.

"We thudded up, got a great opportunity to go out there and start to establish our physicality as a defense," Smith said. "The first two days were in just helmets running around. So it was a great opportunity for us to work on leverage, work on physicality, setting an edge, press and hit, just basic fundamentals of defense you get to play when you get the pads on, so it was a great start for us today."

What's the focus?


"The big thing for us is we're just trying to install our base defense, playing with great effort, playing Arkansas defense the right way," Smith said. "And then really it's been about evaluating guys. Who are the guys who are going to help us in certain areas? We're kind of spending time this week evaluating within our base, then we'll be able to move forward from there."




"