Hogs: Injuries mount quickly at LB as Tank Wright goes down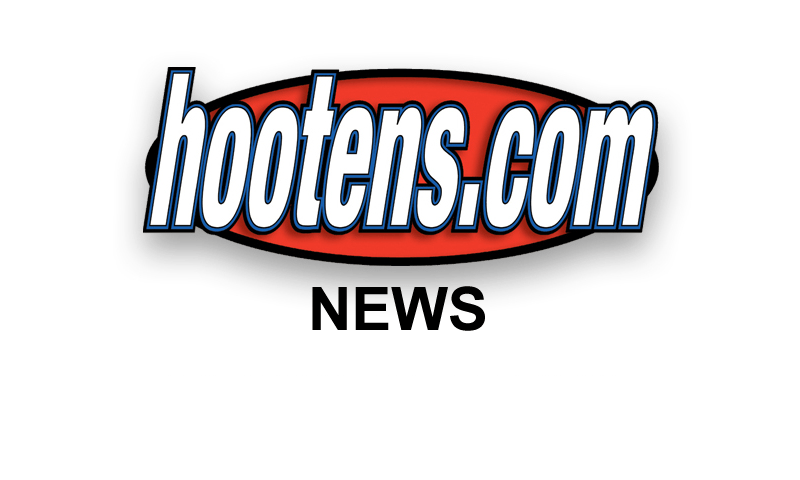 | | |
| --- | --- |
| | |
| | Tank Wright |
FAYETTEVILLE - What Arkansas Coach John L. Smith said didn't need to happen this football season has happened to the Razorbacks just four practices into preseason.




First, senior starting Will linebacker Alonzo Highsmith tweaked a hamstring during Saturday night's practice. Then Monday night, senior starting Mike linebacker Tenarius Wright left the first practice in pads with an undisclosed injury. Arkansas is already calling on reserves at its most thin positions on defense.




"He took a hit and he's been evaluated and we'll see how it goes," Smith said of Wright.




Wright was injured on the same day that All-SEC running back Knile Davis was a year ago.




"He actually had some of that in the spring, too," Hog offensive coordinator Paul Petrino said of Davis' short-of-full contact work. "He just hasn't been in where we are taking him to the ground. Pads were popping and I thought he did a good job. I thought there were two runs where he needed to hit it more, but for the most part I thought he was running hard and did a pretty good job."




Senior Terrell Williams has been playing first-team Will inside linebacker since Highsmith, on the sidelines Monday doing some boxing drills hitting into gloves to stay in shape, was injured.




True freshman Otha Peters of Covington, La., worked Monday in first-team tandem in pads with Williams. Williams, who played a lot as a freshman in the 2009 Liberty Bowl victory over East Carolina, intercepted a tipped pass Monday thrown by Tyler Wilson.




It was the first pick that senior quarterback Wilson, first-team All-SEC in 2011, has thrown in the preseason after a sensational spring.




"He probably missed a couple of throws today," Petrino said. "Maybe the first throws he's missed since spring ball. That's going to happen every once in while. I think sometimes we start thinking he's going to hit 500 throws in a row. He did miss a couple today, but he's had a great camp so far. We'll go back and watch tape he'll probably end up being like, 25 for 28 or something."




Wilson continued Monday making deep connections on passes to Biletnikoff Watch List senior receiver Cobi Hamilton plus an impressive zip over the middle to QB-turned-receiver Brandon Mitchell.




Whatever (Smith implied Saturday it involved academics) that had Outland Trophy and Lombardi Award watch list candidate Alvin Bailey in the second-team doghouse last spring seems abating. The outstanding fourth-year junior and two-year starting preseason All-SEC guard ran first-team during all of Monday's full team periods.




"Yeah, Alvin is doing a good job playing well," Petrino said. "He just needs to keep working hard."




The move of fourth-year junior quarterback Brandon Mitchell (6-4, 240) to receiver improves Arkansas in many ways. "He's one of our best receivers right now," Petrino said of Brandon Mitchell. "He wants to do whatever he can to help the team."




Mitchell can do a lot to help blocking and receiving, Petrino said.




"He brings a toughness to the position," Petrino said. "He makes our outside running game a lot better because he is going to hold point out there. It's almost like playing with two tight ends sometimes which is great because that's some of the stuff Knile does the best. He (Mitchell) made some real good catches. He's still learning about route running but he's got great hands and definitely has been a positive for us."




Redshirt freshman quarterback Brandon Allen has halped by picking up the second-team slack behind Wilson.

On his Monday return to practice junior safety Eric Bennett appeared to aggravate the leg injury shelving him last week. Freshman cornerback Will Hines and third-year sophomore linebacker Braylon Mitchell of Heber Springs also hobbled after the first day in pads which also included the inevitable first fight of preseason.




Like most football fights, it seemed there was more breaking up the fight than the skirmish that appeared to start between redshirt freshman center Mitch Smothers and freshman defensive tackle Darius Phion.




"That's just football," Petrino said. "No big deal. That's just a part of practice that happens every once in awhile. Guys get fired up flying around and things happen."




The Razorbacks practice nightly this week with UA summer classes winding their last week by day.

"