Expectations are back as Top 20 Razorbacks open fall camp today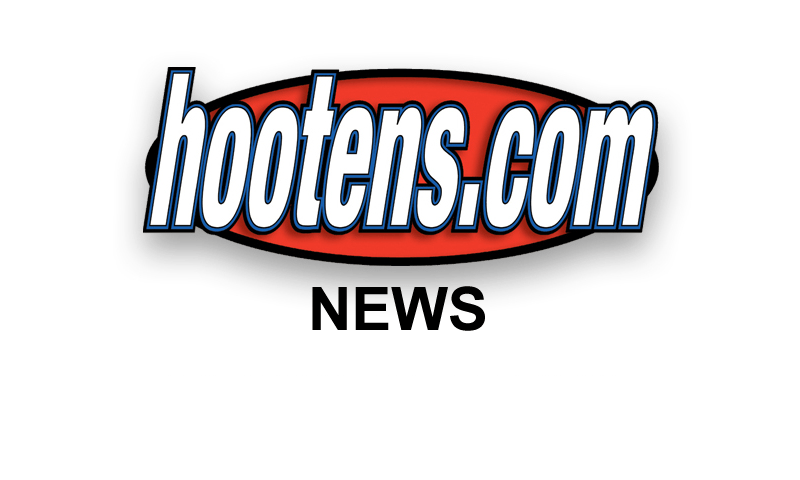 | | |
| --- | --- |
| | |
| | ARKANSAS HC BRET BIELEMA |
FAYETTEVILLE - Today's start to Arkansas' preseason football practice brings more hope and less urgency than the previous two Augusts under Bret Bielema.

Bielema was still sorting personnel and trying to establish a new culture in August 2013 when he inherited a program in disarray when a senior-laden preseason Top 10 team crashed 4-8 in 2012 under John L. Smith. Ditto for August 2014 coming off a 3-9 overall/0-8 SEC season in 2013.

The 2014 season's 7-6 finish with a flourish has changed all that. In the final four games, those successive SEC shutouts over LSU and Ole Miss in Fayetteville and a rousing 31-7 trashing of Texas in the Advocare Texas Bowl boost 2015 Arkansas hopes into the stratosphere compared to those 2013 depressions.

Bielema's fellow coaches across the country know it. They voted the Razorbacks 20th in the nation in their preseason poll. Hooten''s Arkansas Football ranks the Hogs No. 13 nationally and third in the SEC West. SEC media, which picked Arkansas last in the SEC West in 2013 and 2014, place the Razorbacks fourth in its seven-team division. Six SEC Media voters tabbed Arkansas to win the West.

The increased expectations off Bielema's two years don't decrease the workload, but they do decrease emphasis on these Hogs first identifying who they are before they can learn what they must do to improve.

They know who they are and what they must do.

Asked for the top lesser-known asset about his team, Bielema replied: "The No. 1 thing is the vast majority of our players do things every day now that we asked them in the past to, and we don't have to say anything. They just do it. And they teach the young guys to do the same."


Bielema even wiped out the already NCAA limited portion of August two-a-day drills because he believes the increased wear and tear would be counterproductive to a team that knows what to do and is in condition from summering together in Fayetteville.

Bielema welcomes back a quarterback thoroughly healthy and in command. Fifth-year senior Brandon Allen, much improved last year with 20 touchdown passes vs. five interceptions season over his injury-plagued 2013, is in charge after a better than ever spring and summer.

The QB key will be developing third-year sophomore Austin Allen and redshirt freshman Rafe Peavey as backups with freshman Ty Storey of Charleston likely redshirting and competing for the 2016 starting job.

Developing depth also is a big key for the biggest offensive line in college football. Only tackle Brey Cook is gone from last season's starting line. Sophomore backup center Frank Ragnow moves from center to right guard, while junior two-year starting guard and Outland Trophy watch list candidate Denver Kirkland shifts to left tackle, his original position.

Tight end is loaded with two-time second-team All-SEC junior Hunter Henry and backup Jeremy Sprinkle, whose receiving ceiling is up.

Wide receiver position needs to add speed to a corps headed by capable senior all-rounder Keon Hatcher. Camden's Dominique Reed, the speedster junior college transfer, will get a prominent look.

Defensively, the Hogs graduated as draftees to the NFL end Trey Flowers, linebacker Martrell Spaight, nickel back Tevin Mitchel, and defensive tackle Darius Philon, who choose to go early as a third-year sophomore. Flowers and Philon combined for 27 tackles for loss in 2014, more than the rest of the Hog defenders combined.


However, Bielema and defensive coordinator Robb Smith believe their defensive line depth has vastly increased.


In the secondary, bowl game attrition provides a 2015 season addition. Starting strong safety Rohan Gaines was suspended for disciplinary reasons from the Texas Bowl compelling then true freshman Josh Liddell to start in safety tandem with 2014 senior Alan Turner.

Now, Liddell has confident starting experience to pair with Gaines, back in good graces off an excellent spring.
Junior two-year starting middle linebacker Brooks Ellis moves to Spaight's weakside linebacker spot from which Spaight led the entire SEC in tackles (128) last season.

A big key rests on sophomore Khalia Hackett picking up where he left off in the spring, replacing Ellis in the middle.

The Razorbacks are NCAA mandated to have three days of non-contact drills today, Friday and Saturday before donning pads next week with Sunday's no practice day devoted to their annual Media Day.




"