Hogs look great in shorts & T's; O linemen in better shape; more notes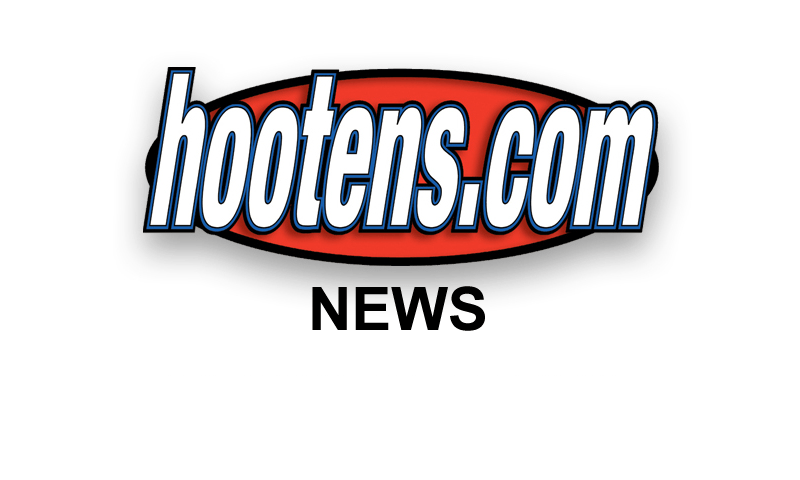 | | |
| --- | --- |
| | |
| | OL Mitch Smothers |
FAYETTEVILLE - For Tuesday's final NCAA-mandated padless practice, Arkansas offensive coordinator Jim Chaney said all excelled.

Offensive line assignments generally run better, and quarterbacks and receivers generally throw and catch better without defenders trying to pulverize. Arkansas opens the season Aug. 30 at SEC champion Auburn.

Other than conditioning, offensive linemen are especially hard to gauge the first two days.

"Until you put pads on them and go play big-boy football it's hard to evaluate an offensive lineman," Chaney said after Tuesday's practice. "So I'm reluctant to say anything right now other than I am optimistic that they appear to have the athleticism to be successful."

Chaney and offensive line coach Sam Pittman can say some are slimmer like 6-5 sophomore right guard Denver Kirkland (down from 350-plus in the spring to 335) and senior left guard Luke Charpentier (6-4, 307) down from 325.

Kirkland, starting last season as a true freshman, is just plain huge, but Chaney says his weight loss is noticeable.

"Oh, yeah," Chaney said. "It's not like throwing a pebble off the Titanic. He has lost a little more than that. His movements are very good. His lateral movements are better. I think he has a lot more confidence playing sustained drives right now, and he is feeling a lot better about himself. We only think of the physiology examples of getting in shape, the psychological advantages that you can play and sustain your abilities over a long period of time, that goes a long way."

Indeed, that seems to be true with Kirkland.

"I feel great," Kirkland said "I am moving faster, playing faster, playing better, taking a step forward every day. I am way, way, way better learning from a good center (graduated All-American Travis Swanson). He showed me the ropes."

Strength coach Ben Herbert took charge this summer of the diet and exercise program for Kirkland, Charpentier and starting junior defensive tackle DeMarcus Hodge, a "big man's group."


"It was every day waking up and walking up Cleveland Hill (the huge hill in neighborhood of Reynolds Razorback Stadium)," Charpentier said. "We'd walk it multiple times. Where I have given up pounds, I have gained strength and I am way quicker on my feet."

Charpentier is being challenged at right guard by senior UNLV transfer Cameron Jefferson, while JC transfer Sebastian Tretola is at right guard behind Kirkland. Freshman Frank Ragnow is behind fourth-year junior center Mitch Smothers, a Springdale native who was told to gain weight rather than shed it.

"I put on five to 10 pounds and gained strength," Smothers said. "I focused most on the lower body and increased my squat 50 pounds to 550. It's been a great summer."

HIGH ON B.A.
Coach Bret Bielema and Chaney continued Tuesday their summer of rave reviews of junior quarterback Brandon Allen.

"I couldn't be more pleased," Chaney said. "After two days, he is executing the offense exactly like we need him to do. I am really happy with him. His mechanics are cleaned up and polished. For the most part his feet are set, and he is throwing accurate balls. He is exciting to watch. It's a different young man than I coached in the fall."

HEALTHY HENRY
Sophomore Hunter Henry, who earned second-team All-SEC accolades last season as a true freshman, is more amazing given he played hurt for all of his 28 catches for 409 yards.

"I got hit on the side of the knee on my first catch (during the season-opener against Louisiana-Lafayette) and when I woke up the next day, it was swollen and it kind of bothered me the rest of the season," Henry said. "Then I banged up my other knee and I was banged up off and on the rest of the season. So it's good to be back and good to be healthy. I felt great going through spring, and it's good to be healthy right now."

Henry's biggest improvement might be his voice, Bielema quipped after Monday's practice, noting a deep difference in Henry's cadence when calling signals for the punt team.

"It was like we had a new adult in the room," Bielema said, laughing. "They all started laughing because they knew what I was going to say. He hit puberty sometime between last year and where we're at."

After Tuesday's practice, Henry said: "He is liking that joke a lot."

FLOWERS ON HENDRICKS AWARD WATCH LIST
Already on the Lombardi Award, Nagurski Trophy and Bednarik Award preseason watch lists, Arkansas senior defensive end Trey Flowers was named Tuesday to the Ted Hendricks Award watch list. Named for College Hall of Fame/NFL Hall of Fame defensive end Ted Hendricks, the Hendricks Award in December honors the nation's outstanding defensive end.

Despite the Razorbacks struggling to 3-9 overall and 0-8 in the SEC last year, Flowers earned second-team All-SEC with 13.5 of his 44 tackles behind the line of scrimmage, including five sacks while forcing three fumbles, intercepting a pass, breaking up two other passes. Five times he hurried QBs into incomplete passes.




"