Hogs: Transfer O linemen miss summer; Bielema lauds WRs & RB Marshall; more notes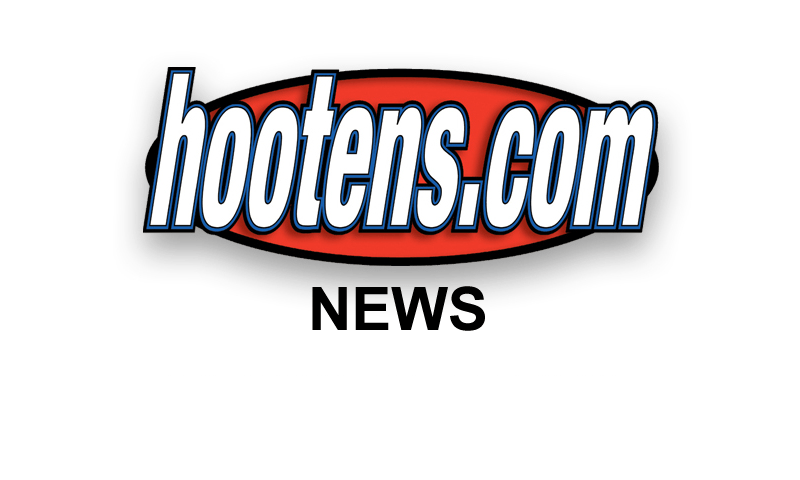 | | |
| --- | --- |
| | |
| | Hog HC Bret Bielema |
FAYETTEVILLE - Arkansas offensive line coach Sam Pittman said this summer that incoming transfers Cameron Jefferson from UNLV and Sebastian Tretola from Iowa Western Community College would practice at the center and left guard slots.

Those positions lacked clear-cut first-teamers at the close of spring ball.

However, with Monday's closed practice (noncontact in helmets and shorts for the first two days) officially opening preseason drills, Arkansas head coach Bret Bielema said Jefferson worked at left guard behind senior Luke Charpentier. Tretola worked at right guard behind sophomore incumbent starter Denver Kirkland, while incoming true freshman Frank Ragnow worked at No. 2 center behind fifth-year senior Mitch Smothers.

Charpentier and Smothers were backups on last year's line.

"I don't want to complicate Cameron or Sebastian or any of the new guys by making them over-think a positional change or anything radical like playing center when neither one of them has really snapped the ball," Bielema said after Monday's practice.

Jefferson was UNLV's senior team captain at left guard before transferring with immediate eligibility because he has met graduating requirements. UNLV, meanwhile, faces a postseason bowl ban because of its football team's substandard APR (academic progress rate). Tretola, formerly at the University of Nevada in Reno before transferring to Iowa Western, has played strictly right guard, Bielema said.

Neither worked out with the Razorbacks during the summer in Fayetteville as both completed academic requirements at their former schools.

Jefferson reported looking more ready to play right away.

"Sebastian, I am sure would be the first to tell you that he is a little bit heavy," Bielema said. "When I saw him I could see he put on a little bit of weight. Cameron is a guy that if you walk out there and look draws your attention right away. He is 6-6 plus, weighs 310 pounds and looks like he weighs 275. He is an incredibly physically looking player. Both of them move a lot better than I could ever imagine on film so I am excited about those two."

Bielema anointed Ragnow an instant backup center since the touted tackle from Chanhassen, Minn., reported for summer school and workouts.


"Frank Ragnow looked great at center," Bielema said. "He ran the entire day with the twos and threes and I believe there was only one mishandled snap. That was a pretty nice adjustment. He knows every call on everything we put in on Day One and really through Day Five. He's really pretty much up to beat."

Bielema said Smothers and Charpentier have responded well to the challenges and "did a nice job inside."

PRAISING RECEIVERS
Bielema lauded wideouts Keon Hatcher, a junior two-year letterman, Demetrius Wilson, the senior redshirted last year because of torn ACL during the 2013 August preseason, and AJ Derby, the senior moved from quarterback to tight end last spring. Bielema said Derby will take some quarterback snaps, while freshmen Austin Allen and Rafe Peavey get the bulk of the backup QB work behind junior incumbent QB Brandon Allen.

"Keon Hatcher I think caught every ball that was thrown at him today," Bielema said. "Demetrius Wilson caught the ball very well and that carries over. AJ Derby (touted in the spring) had a couple of circus catches again. As much of a jump B.A (Brandon Allen) made from fall to spring, he's made that much more from spring game to summer."

Wilson was limited last spring but reportedly moved impressively Monday. "He made a guy miss in open space where the whole team went, 'Woo!" Bielema said.

CAN'T CATCH KORLISS
Sophomore running back Korliss Marshall of Osceola wowed them, too.

"Korliss accelerated through a hole today," Bielema said pausing. "He's a very special player. Pound for pound he might be one of the most explosive players I have ever been around."

STILL HURTING
Of the 105 practicing, Bielema said only first-team senior cornerback Tevin Mitchel (shoulder surgery) and Mitch Loewen (defensive end coming off spring knee surgery) are limited.

FRESH BODIES
Noting the last three periods of Monday's practice were devoted to freshmen, Bielema was asked about incoming freshmen helping right away defensively.

Touted tackle Bijhon Jackson of El Dorado was mentioned immediately. "I'd be very surprised if Bijhon wasn't in there at some capacity for us," Bielema said.

ON AUBURN'S QBs
Arkansas opens the season Aug. 30 in Auburn, Ala., against reigning SEC champion Auburn whose starting quarterback, Nick Marshall, won't start against Arkansas because of a misdemeanor possession of marijuana charge during the summer. He will play in the game, Auburn coach Gus Malzahn has said.

Sophomore phenom Jeremy Johnson (6-5, 230), Marshall's backup last season, will start.

"Obviously (Marshall is) a very, very good football player," Bielema said. "However long he stays on the sideline is in their coaches' hands. But I think when we are playing Auburn, if you are a true competitor, you want to play against the best. I tell you what, that other guy (Johnson) is going to step in, and he is a tremendous player. I think he was All-SEC Offensive Player two of the three weeks that he started. A tremendous talent.


"I will say I am very proud of our guys, and the way they have handled themselves. To go back when that whole issue arose I am sure everyone saw the same Twitter feed I did about arrests in the SEC ,and I have a lot of pride in the fact that Arkansas had none. And I let our kids know that."




"