Hogs drop balls, suffer injury Sat.; reveal major academic concern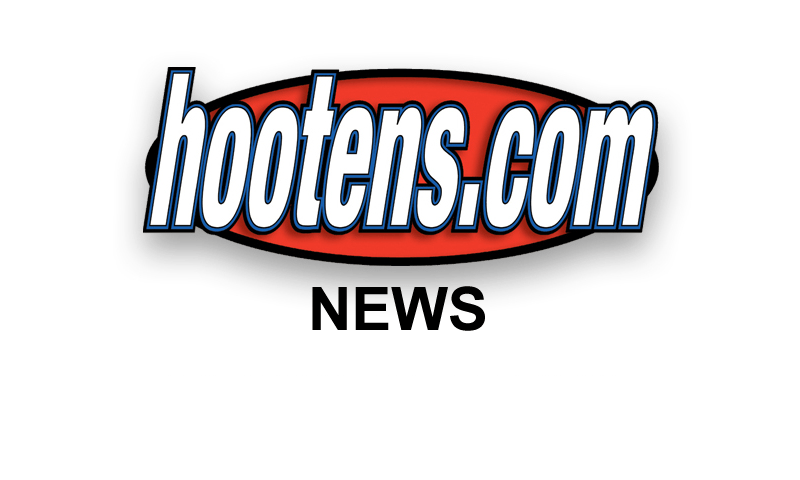 FAYETTEVILLE - Though Zach Hocker's (Russellville) 31-yard field goal salvaged something, Arkansas' varsity practice in shoulder pads and shorts could have ended better than it did on a scalding, triple digits, Saturday afternoon.
Reliable to spectacular senior receiver Cobi Hamilton (Texarkana, Texas) dropped a wide open third-down pass from quarterback Tyler Wilson (Greenwood) in the 2-minute drill closing practice.
Previous to the Hamilton drop, senior linebacker Alonzo Highsmith was injured breaking up a Wilson pass. Highsmith did get up under his own power and it did not appear serious or related to the torn pectoral muscle that compelled him to miss all of spring practice.
Junior safety Jerry Mitchell also went down during Saturday's practice but it appeared to be a heat-related cramp. Mitchell and redshirt freshman Rohan Gaines have gotten the bulk of the safeties work in the varsity practices. Lone returning starting safety Eric Bennett has been limited by a sore hamstring.
Junior receiver Javontee Herndon recovered from dropping a pass during Saturday's blitz period to catch a TD from backup QB Brandon Allen (Fayetteville) during the second units' 2-minute drill.

WILSON BUDDING
To John L. Smith, a great quarterback is many things, tough, a bell cow, a leader maybe even a blossoming flower.
At the Arkansas Razorbacks annual Media Day Saturday, Coach John L. Smith described Arkansas All-SEC quarterback Tyler Wilson (Greenwood) as all of the above.
"You get off the bus, and the guy's out there 10 yards in front of you," Smith said. "Or you're heading to the bus, or you're going from one year to another and you're seeing that guy out in front of you, leading you, everybody and every program needs a bell cow. And he's kind of that bell cow. He's kind of out there in front, and you're trying to catch up. It's crucial that you have those guys. But it's not only Tyler leading this year. I see much more from all of the seniors. There's more than just one leader."
But only one leader was described as a blossoming flower.
The blossoming Smith described Saturday (three days into preseason practice) stems from Wilson. Wilson picked up where he left off from his All-SEC 2011, blossoming under the tutelage of offensive coordinator Paul Petrino.
"I saw it coming just sitting down and talking to Tyler," Smith said of Wilson's super start this preseason. "It's like he all of a sudden just keeps exuding confidence. Like, 'I know the system. I know where I have to go.' His confidence level is through the roof. I hate to use the word, but he's like a little rose, he's a pretty little flower. He's starting to blossom."

SUMMER SCHOOL KEY FOR BAILEY
Offensive line coach Chris Klenakis has a penchant for creating competition by sometimes practicing young linemen ahead of established starters, but there has been more to junior Alvin Bailey, a 2-year starting guard on the Outland Trophy and Lombardi Award watch lists, working second team since last spring.
"The first thing I want to see is real good grades from this summer," Smith said. "That's the first key for him. Show these guys that you're going to be there with them. Show these guys that you're going to do what's demanded academically and he'll get that done. ... I'm sure he's feeling that this is an important deal. So it starts there, and then it carries over to the football team."
Bailey says he's back on track, and Klenakis said it's showing on the field, particularly with how Bailey's 6-5 height shows out at a quicker 310 from last year's 322 to 325.
"There is always stuff in regard to football that are part of the deal," Klenakis said. "We just call it handling business and Alvin is working on that and working hard to handle those things. His weight at 310: he's perfect. I've noticed in camp his movement is so much better and his conditioning is so much better and his stamina is so much better."
Bailey assumes he needs to be that much quicker with Knile Davis, out all 2011 with a broken ankle, healed and hitting the hole like when he was 2010 All-SEC.
"It's a big difference," Bailey said of Davis' return. We are loaded with great running backs, but any time you get somebody back like him it's a great opportunity - a confidence booster. It gets everybody fired up."
HOG D DEPTH A CONCERN
Smith said depth up front is the unit's strength and reiterated concern with depth at linebacker and the secondary. Though straight out of high school, freshman linebackers Otha Peters of Covington, La. and A.J. Turner (East Poinsett County) are catching the attention of Smith and defensive coordinator Paul Haynes competing with returnees behind senior inside starting 'backers Tenarius Wright and Alonzo Highsmith.
Haynes also says he's impressed with freshman safety Defonta Lowe (Bearden) and Smith. Haynes and defensive ends coach Steve Caldwell have raved about the potential of long-armed freshman ends Deatrich Wise, JaMichael Winston and Brandon Lewis.

MORE HOT PRACTICES
Newcomers and 2011 redshirts and seldom-used reserves practiced by themselves for the last time Saturday night. The Razorbacks practice Sunday morning as an entire team for the first time.

"