Bielema positive as Fall camp opens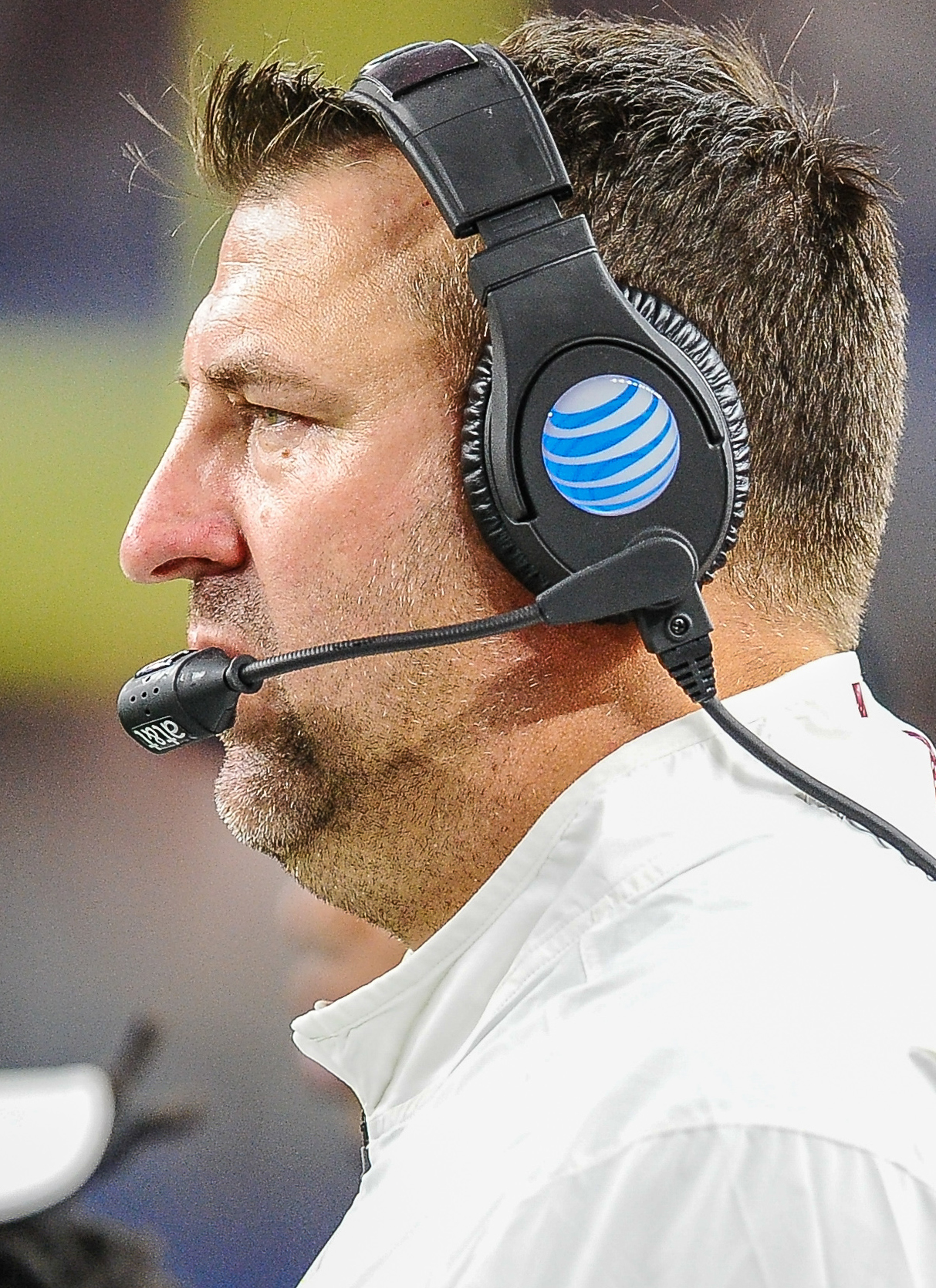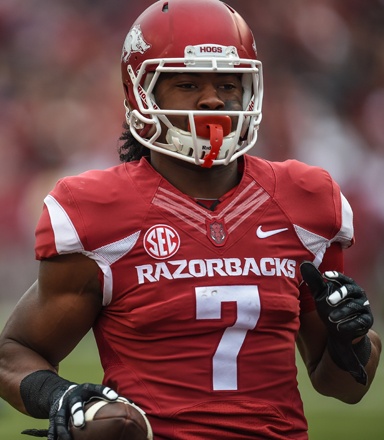 Sr RB DUWOP MITCHELL
FAYETTEVILLE  -  The Razorbacks reported Wednesday, but they have been here for a while, attending summer school classes at the University of Arkansas.

In fact, the first two preseason practices Thursday and Friday will be at night to accommodate the final two days of the summer's second semester.

Of the 105 players allowed to practice before the roster expands with the Aug. 22 start of UA fall semester classes, Arkansas coach Bret Bielema was recently asked about the scholarship freshmen and junior college transfer newcomers commencing practice Thursday.

He commenced with a not-so-new newcomer. As a December mid-term graduate from Hope High School, five-star defensive lineman McTelvin Agim participated in some December on-campus bowl practices before the Razorbacks defeated Kansas State in the Liberty Bowl. As a UA spring semester enrollee, Agim participated in all 15 of Arkansas' spring practices.

Agim is listed as 6-3, 289 pounds.

"First and foremost, because we saw Sosa," Bielema said. "Sosa's a very talented player, a very gifted player. He's changed his body, from the spring when he put on a lot of weight in a hurry and now he's been able to trim it off a little bit. He looks really good. I'm excited about his temperament, his attitude and everything else. The rest of the guys are really kind of unknown commodities."

Bielema said he "likes what he's seeing and hearing" after spring drills and the summer off-season from some defensive positions, and offensibe players like Paul Ramirez (the junior college transfer offensive lineman reporting in the summer).

"Jake Raulerson (the graduate transfer offensive lineman from the University of Texas) is a very, very talented player," Bielema said. "I was able to catch a little bit of the movement session that he had the other day and I could see he could definitely do some things that are going to help us win football games. We also got Michael Taylor (a summer signed junior college transfer defensive end) who isn't on campus yet. He should give us added depth at the defensive end position. So we've got some guys that I think should be able to come in and help us."
Bielema was asked about Jonathan Marshall, the 6-4, 299 defensive lineman from Shepherd, Texas, reportedly lifting his stock in the weight room.

"If he can play football as good as he lifts, we're in business," Bielema said. "He's a kid that really, probably because of his academic status was slowed down a little bit in recruiting, and he came through the first semester with two B's. I just called his mom and dad and expressed how excited I was about that, more than anything else."

Bielema was asked if senior tailback Kody Walker is healing well and continuing to keep his weight down since breaking a foot during spring practice.

"He is," Bielema said. "He was 242 pounds on the last weigh-in. He looks really good. I told him to be an every-down back he's going to have to drop it down a little.  But Rawleigh (Williams, the sophomore cleared to play since healing from a broken neck during last October's victory over Auburn)  looks really good. Devwah (Whaley)  and T.J. Hammonds (two incoming scholarship freshmen running backs)  look good. Duwop (Mitchell, the junior ex-quarterback and ex-receiver moved to running back last spring) looks great. I think we're going to a trial by committee with those five guys and see where it plays out."

Inevitably  Bielema is asked about fourth-year junior quarterback Austin Allen of Fayetteville succeeding  Brandon Allen, Austin's graduated to the NFL's Jacksonville Jaguars older brother and three-year Razorbacks starter, as the starting QB.


"
I'm excited," Bielema said. "I think one of the things I always urged him to do was take advantage of the experiences that his brother was having. I think he tried to do that as best he could. It's never the same, but I like the way his leadership has continued in the summer. Herbs (strength coach Ben Herbert)  has said that any time there was a chance to step up in front and lead, he did it. I'm excited to see him take the reins."