Hog DEs earn high praise in second practice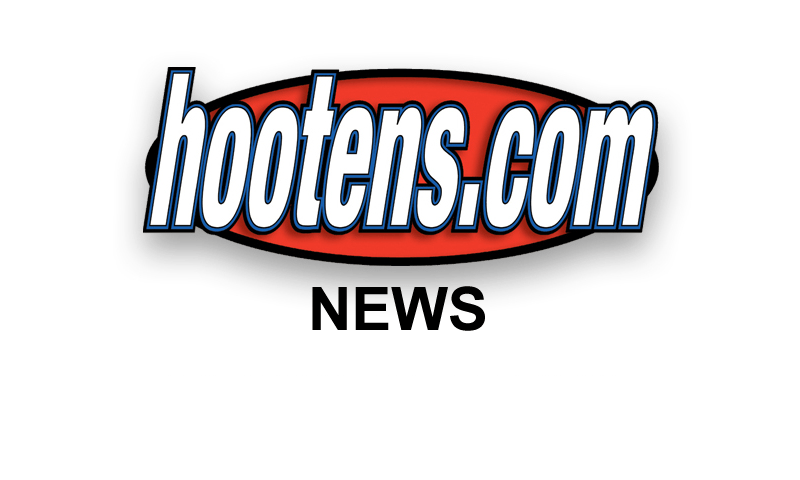 FAYETTEVILLE - Defensive ends coach Steve Caldwell says it's night and day coaching Arkansas freshmen in the afternoon and the varsity at night.
Arkansas coach John L. Smith had the newcomers work Thursday and Friday afternoons and the veterans at night though the process reverses after Media Day Saturday morning.
Arkansas' coach said returning ends Chris Smith, Trey Flowers and Colton Miles-Nash and even junior college transfer Austin Flynn know what they are doing. It's a crash course for incoming freshmen Brandon Lewis, Deatrich Wise, JaMichael Winston and Taiwan Johnson.
"I told them yesterday (Thursday) those might have been the best drills I have been a part of in my three years here," Caldwell said after Friday night's work of the varsity. "And they continued it tonight."
And the young guys?
"That's some hard coaching right there," Caldwell replied. "I am proud that we go with them first and then our (varsity) guys because they drive me crazy to start with. But there is no doubt we have some good athletes in that freshman class. I am looking forward to coaching those guys. It will be fun to bring those guys out with the varsity. They'll be able to experience the way it's supposed to be done."
Caldwell says he expects two of three freshmen between Wise, Winston and Lewis must be ready to help this season. He said they have the builds to contribute right away if their minds can catch up.
" Three of the best looking kids I have ever coached as freshmen: Deatrich Wise, JaMichael Winston and Brandon Lewis," Caldwell said. "And there is nothing wrong with Taiwan Johnson. Just when you look at length, Deatrich has a 7-2 wingspan and there was one play he made everybody look like midgets out there."
Chris Smith, a junior 2-year letterman, is impressed.
"Deatrich (6-6, 240) and JaMichael (6-5, 240) are my two favorites," Smith said. "They can help us with their long arms. They make me look small. They are really good guys and they are really smart guys. We need the depth they can provide."
Caldwell, the lone coach media available Friday night, also coaches special teams.
He said NCAA rules changes have placed a premium on returning punts over trying to block punts.
He said Miles-Nash's punt block against Ohio State in the Sugar Bowl for the 2010 Razorbacks would be illegal by 2012 rules.
"Not being able to go up and over the shield like we blocked the one against Ohio State," Caldwell said, "if you come down on one of those guys it's a penalty so that is going to take a lot of your blocks away so you are going to be a return oriented team so you'll see a lot of double returners."
During Friday night's team session, again not in pads, redshirt freshman backup quarterback Brandon Allen completed successive bombs to receivers Brandon Mitchell, still also taking quarterback snaps but obviously more in the receiver rotation now than backing up All-SEC quarterback Tyler Wilson, and to senior receiver Cobi Hamilton.
Caldwell said going against the offense that he sees it continuing to shine with Wilson leading and 2010 All-SEC running back Knile Davis healed from the broken ankle sidelining him all 2011.
"No doubt there is great leadership with Tyler and our offensive line has shown improvement over last year," Caldwell said. "Having Knile Davis run down the field like this time last year is a lot of fun."
NEWCOMERS WORK FIRST
A little breeze and a little cloud cover helped a little, but it was still another brutally hot triple digits afternoon for the Razorbacks newcomers second afternoon practice Friday.
Coaches weren't media available after practice for comment, but presumably the rookies plus last year's redshirts and seldom-used reserves knew more than Thursday's "looking like they were going back to grade school with Ned in the first reader," Arkansas Coach John L. Smith's Thursday night description of the Thursday afternoon workout.
Smith commented favorably Thursday night of the newcomers' "athleticism" and Friday afternoon's workout backed it up.
Freshman receivers D'Arthur Cowan, Keon Hatcher, Eric Hawkins and Mekale McKay and JC transfer Demetrius Wilson continued to impress.

Add freshman tight end Alex Voelzke of Longview, Texas to with talent that impresses. The lanky 6-6, 220-pounder hauled in some nice catches from holder/walkon quarterback Brian Buehner's during the full team session closing practice and also blocked well during blocking drills.
Freshman cornerback Will Hines also stood out during team drills.
Friday night the varsity Razorbacks held their second no-contact drills.
Newcomers and varsity will continue practicing separately Saturday and Sunday before practicing as a team Monday night.
"