TE Gragg grabs everything in Porker's first practice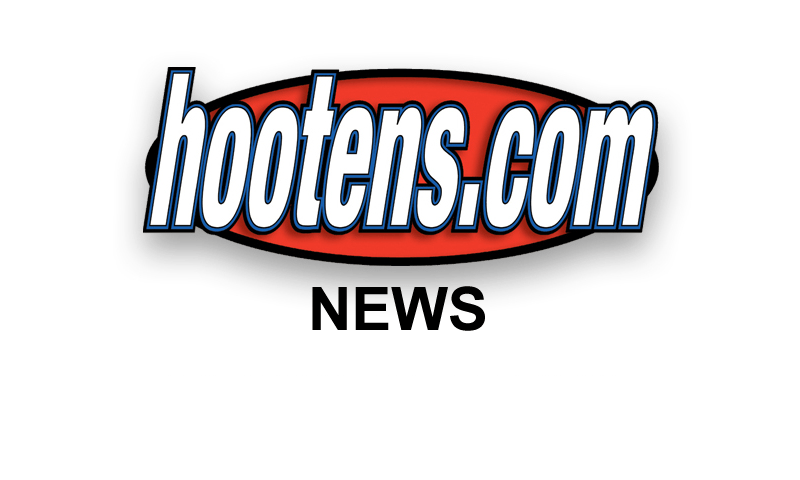 FAYETTEVILLE - Catching everything Thursday night from quarterbacks Tyler Wilson (Greenwood) and Brandon Allen (Fayetteville) and two bombs thrown by part-time QB Brandon Mitchell, senior tight end Chris Gragg (Warren) caught fire in Arkansas' first practice.
Coach John L. Smith worked the newcomers for two hours in 100-degree plus Thursday afternoon heat in the mandatory first day without pads then worked the varsity for two hours Thursday night.
Gragg caught at least five passes from three different arms during Thursday's session of pass skel and full team work.
Mitchell, working more at receiver than QB, closed the team session after catching some passes to step back in the pocket and hit Gragg with a touchdown.

"I hit Chris on a go-route for a touchdown," Mitchell, a fourth-year junior trying receiver for the first time while keeping his QB playbook handy. "That's something we like to do. I know what they go through now being a receiver and know how tired your legs get."
Wilson, All-SEC first-team last year in part because of the 41 catches for 518 yards that Gragg caught, said, "Chris did a number of things really well. We are thin at a couple of positions so we have got to keep him really strong as far as conditioning because he's going to be playing a whole lot. There is no question about his talent. He is one of the best tight ends in the country and we can split him out and do a number of things with him."
Smith, supervising his first practices since hired after spring practice in April, said the varsity posted the "as good a first of practice" since he has been coaching.
"It was a good first day," Smith said. "But we have to understand tomorrow has to be better."
The Razorbacks again have non-contact sessions with the newcomers Friday afternoon and the veterans Friday night.
Jumped by offensive coordinator Paul Petrino for messing up one play, senior Biletnikoff Award candidate receiver Cobi Hamilton responded by running a perfect pattern to haul in a Wilson pass.
Smith praised senior quarterback Wilson's "leadership" in establishing the practice's tempo.
Asked about Brandon Mitchell's dual role, Smith said, "I thought he had a great day. And he's a big (6-4, 230) target out there. He is very capable and then he stepped back from receiver to quarterback and threw the ball very well."
The newcomers Thursday afternoon showed "a lot of athleticism," Smith said, but adjusting to the pace and nuances of the college game "made them look like Ned in the first reader going back to grade school. We have a lot to work on, but we are going to be pretty good with those kids."
Heralded Freshman safety Defonta Lowe (Bearden) intercepted the first pass thrown his way as the Razorbacks newcomers opened preseason practice at the 103-degree heat apex Thursday afternoon.
Lowe and heralded freshman linebacker Otha Peters of Covington, La. both picked off passes thrown in pass skel and the final team period by overworked quarterback Taylor Reed (El Dorado).
Reed, the redshirting transfer from the University of Memphis and the son of El Dorado coach Scott Reed, did all the Thursday afternoon quarterbacking. Walk-on holder/scout team quarterback Brian Buehner did not complete Thursday's workout with heat problems but is OK, Smith said.
The Razorbacks didn't recruit any QBs in the 2012 freshman class. Senior first-team All-SEC quarterback Tyler Wilson and reserves Brandon Mitchell and redshirt freshman Brandon Allen worked with the varsity Thursday night.
It's just no pads without contact, but freshman D'Arthur Cowan, Mekale McKay, Keon Hatcher, Eric Hawkins and touted junior college transfer Demetrius Wilson pass the eye test as receivers. They merited mention by Smith as did freshman linebacker Peters and freshman defensive ends Deatrich Wise, JaMichael Winston and Brandon Lewis.
"Wilson is a JC guy," Smith said. "We have to count on him."
Nate Holmes, appears the quickest of the freshman running backs. Holmes has a long way to go before cracking the varsity lineup with seniors Knile Davis, Dennis Johnson (Texarkana) and Ronnie Wingo returning. Holmes might play right away as a punt returner with All-American Joe Adams graduated. Adams heir apparent Marquel Wade will not play in 2012 for disciplinary reasons.
Not everybody practicing Thursday was a newcomer or a freshman redshirted last year. Fifth-year senior defensive tackle Lavunce Askew of Camden-Fairview, redshirted last year, and junior backup fullback Morgan Linton of Lonoke got some extra attention working with the newcomers.
HOGS RANK TOP 10; JOHNSON WATCHED
The Razorbacks begin ranked No. 10 in the USA Today's Coaches poll released Thursday while adding yet another player to a watch list for a national postseason award. Senior kick returner-running back Dennis Johnson was named to the Paul Hornung Award Watch List.
The award, named for Green Bay Packers Hall of Fame running back-place-kicker-kick-returner Paul Hornung, honors college football's most versatile player. Johnson was named Preseason All-SEC All-Purpose player by the Associated Press and may add punt returning to his kickoff and running back duties.
"