McBride's journey from Henderson St. to Bismarck much longer than 15 miles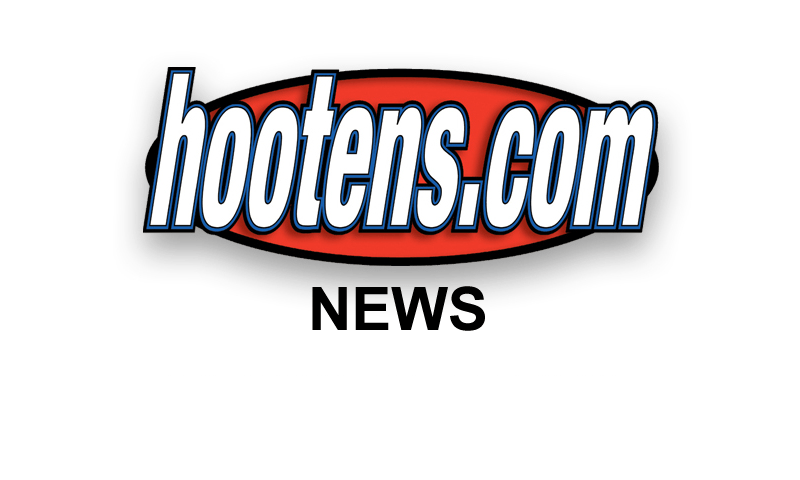 Bismarck HC Jeff McBride


Jeff McBride knew he wanted to coach football when he was a player, but the former Nashville quarterback had to take several detours before reaching his goal.

A 1994 graduate of Henderson State, McBride earned his bachelors of business administration in management, but there was something missing.

"When I came to Henderson, I really wasn't sure what I wanted to do," McBride says. "Business was the obvious choice because of the family (trucking) business, but I wanted something more."

In an era where it seemed the entire country was looking for teachers, McBride returned to Henderson State in 1995 to obtain his teaching certificate.

"There was a push at that time for people that had already earned a degree to go back to college and get a teaching certification," McBride says. "I felt that this was my opportunity if I wanted to be a coach."

On the athletic front, Henderson State was going through a major change. It moved from the NAIA to the more structured NCAA Division II level and became a member of the Gulf South Conference.

McBride knew he had to gain some coaching experience and asked then-head coach Ronnie Kerr if he could be a student assistant coach. "I was grateful that Coach Kerr gave me the opportunity," McBride says. "I worked extensively with Coach Perry Goodell and the offensive line. It was a great experience and I still use much of the things I learned to this day."

Those days were difficult for Henderson State. The Reddies struggled having to play higher caliber competition including teams like Stephen F. Austin (NCAA 1-AA), three-time NCAA Division II National Champion North Alabama, and other established NCAA Division II teams from the GSC.

"I remember how tough it was playing against those teams but somehow we managed to go 11-11 the two years I was there," McBride says.

McBride got plenty of experience working alongside Goodell. There were extensive film sessions, practice planning, game preparation, and recruiting meetings.

"The work ethic of the entire staff was amazing," McBride says. "We would work long hours and it wasn't just seasonal. Those not close to a program don't realize that it is a year-round job and there are several hours spent on ways to improve the program. That is one of the most important things that I took from my experience at Henderson."

Coach Kerr helped McBride obtain a graduate assistantship at Southern Arkansas where he spent one season.

In 1997, McBride got his first break as a full-time teacher and assistant coach. He moved to Hamburg to be quarterback coach, as well as an assistant basketball and baseball coach. That year, Hamburg went 14-0 before losing in the state championship game to Alma.

The next year he left for Baton Rouge, La., to be assistant head coach and offensive coordinator at Parkview Baptist.

Realizing Baton Rouge was too far from his family, he returned to Arkansas and Arkadelphia. McBride accepted a position as assistant coach and offensive coordinator at Arkadelphia High School. He spent the next three years helping the Badgers advance to the state playoffs all three seasons.

Things drastically changed after the 2001 season. With his wife expecting twins, McBride felt he had to do something to earn more income. He left teaching and coaching to run the family business for the next four years.

Missing the excitement on the field, McBride wanted back in the game. While still working in the trucking business, he began a sporting goods business, hoping to work once again with coaches. In 2005, McBride knew that his love and passion was coaching, and he began looking for a new start.

"I made the decision that I wanted to be on that field," McBride says. "After I was out of coaching for a couple of years, I knew I had to get back. I will never get out of coaching again, once a coach, always a coach."

McBride was hired at Magnolia High School where he served as the offensive coordinator for the next three years. He was also the assistant track coach during a time where Magnolia won three straight state championships. "Coaching at Magnolia allowed me to ease back into coaching," McBride says. "The game was changing and I had to get adjusted."

McBride became a head coach for the first time in 2008 taking over at Lafayette County High School. There he led the team to a 6-5 record and a berth in the playoffs.

In 2009, McBride was hired to lead and help rebuild a Bismarck program that once was a dominant force in the 1980s.

Bismarck went through some difficult times, including not having a program at all for a couple of seasons. Prior to McBride's arrival, Bismarck had totaled just seven wins in the previous 10 years.

"Bismarck went through some tough times and even cut the program for a couple of years," McBride says. "I knew it would be a challenge to build a winning program here. It reminded me of those days at Henderson when we were making that jump to the NCAA."

In three years, McBride's teams have combined to win 11 games and advanced to the state playoffs for the first time since 1995.

"We are slowly moving in the right direction," McBride says. "We had to teach the kids how to win because that wasn't something they were accustomed to. Winning is contagious and we are trying to instill a winning attitude."

Being from Nashville, McBride knows winning takes hard work and dedication. More importantly, McBride is trying to assist his players to develop a leadership mentality for when their playing days are complete.

"It is important that we teach these young men how to be successful and to be leaders so they are better prepared for life's challenges," McBride says. "There is nothing more rewarding than to get a letter or an e-mail from a former player that is appreciative that we helped them in some way."

Since taking over at Bismarck, McBride has seen the community rally around the program and become more involved. "Our administration has done a great job in moving us forward," McBride says. "We still have some catching up to do with the other schools our size, but we are headed in the right direction. It is exciting and I am very fortunate to be here."

A proud Henderson State graduate, McBride has surrounded himself with several Reddies. Three of his assistant coaches are Henderson alum, including Brad Loy, Jason Hathcock and Nathan Sullivan. Even McBride's wife Jami recently earned her degree in elementary education at Henderson State and is pursuing a master's in special education.




"