ASU head coach Gus Malzahn to hit 14 towns in 3-day tour of state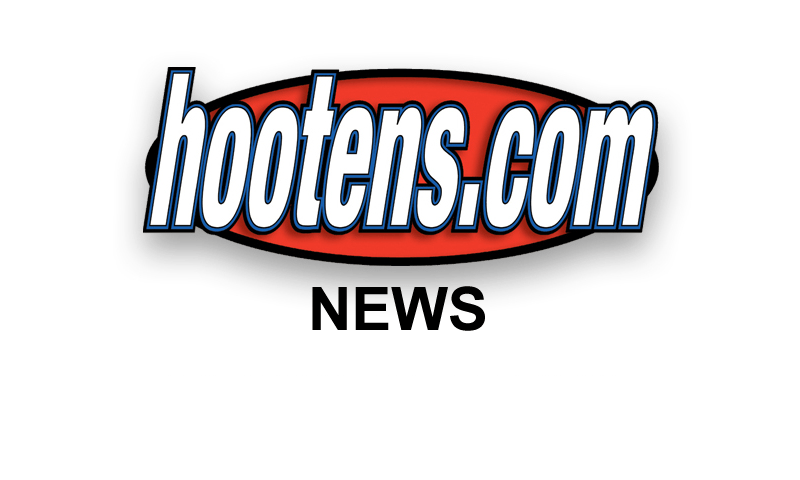 | | |
| --- | --- |
| | |
| | ASU coach Gus Malzahn |
JONESBORO - Arkansas State announced Thursday that a statewide speaking tour for new head football coach Gus Malzahn is set for May 15-17. Malzahn will make stops in 14 different Arkansas cities to discuss a variety of topics surrounding the Red Wolves football team.
Malzahn has been active within the state borders with numerous speaking engagements and been visible on a national level through media coverage since he was named the Red Wolves' head coach on Dec. 14.
Similar in concept to the football program's statewide recruiting efforts called the A-State Ambush, next week's speaking tour will give ASU fans maximum exposure to Malzahn's thoughts on on the Red Wolves' spring camp, off-season, upcoming season and much more. In addition to hearing from and visiting with Malzahn, those in attendance at each location will have the opportunity to hear from ASU Director of Athletics Dr. Dean Lee and gather information about the Red Wolf Club and season football tickets. Free admission will be granted at all stops on the tour.

"We feel this is an excellent opportunity for us to interact with our fans and alumni across the state on a very personal level, while also giving them an opportunity to meet their new head football coach," Lee said. "With the growing interest level in our football program and the excitement Coach Malzahn has brought to not only ASU, but the entire state, we feel this tour will be well-received and very rewarding for both us and our fan base."
The three-day speaking excursion will begin Tuesday with a noon stop in Searcy at First Security Bank, the tour's presenting sponsor.
"Our fans and alumni have responded with such enthusiasm since Coach Malzahn was named head coach," Director of the Red Wolf Club Doug Doggett said. "Many of them have not had a chance to meet him in person. This will be a great opportunity for the A-State family to come together and for us to say thanks for the tremendous support. I've enjoyed working with our supporters at each location, and they've all expressed excitement to have us visiting their communities. I can't wait to travel the state with our new coach and talk to our fans about the great things happening at Arkansas State."
Malzahn, rated as the No. 4 best hire in the nation by CBSSports.com, is ready to take the Red Wolves to new heights in 2012. Malzahn, also one of two head coaches in the nation who received Sporting News' grade of A+ among new hires, will have the services of senior quarterback Ryan Aplin in the upcoming season. Aplin is the defending Sun Belt Conference Player of the Year and is on pace to break every major career passing and total offense record at A-State.
Season tickets for ASU's 2012 campaign are currently on sale at the ASU Ticket Office. The ticket office can be contacted at 870-972-ASU1, or tickets can be purchased online through A-State's official athletic Web site AStateRedWolves.com.
Coach Malzahn speaks at
First Security Bank in Bryant

ASU HEAD COACH GUS MALZAHN'S TOUR:
Tuesday, May 15
Noon: Searcy (First Security Bank, 314 North Spring St.)
2 p.m.: Beebe (ASU-Beebe Student Center Cafe)
4 p.m.: Heber Springs (ASU-Heber Springs Administration Building/Entergy Room)
7 p.m.: Mountain Home (ASU-Mountain Home Community Center Grand Hall)
Wednesday, May 16
9 a.m.: Springdale (Cross Church)
10:30 a.m.: Springdale (First Security Bank, 2500 West Sunset)
12:30 p.m.: Ft. Smith (Pendergraft Park, 200 Garrison)
2:30 p.m.: Russellville (Cracker Barrel, 211 East Harrell Drive)
4:30 p.m.: Conway (First Security Bank, 1390 Hwy 64 West)
7 p.m.: Little Rock (War Memorial Stadium)
Thursday, May 17
9 a.m.: Bryant (First Security Bank, 5619 Hwy 5 North)
11 a.m.: Pine Bluff (Harbor Oaks)
2 p.m.: El Dorado (Corrine Court, 234 Main St.)
4 p.m.: Fordyce (Civic Center)
7 p.m.: Hot Springs (Convention Center)
"