Hogs spring wrapup: Bielema w/his most D-line depth; praise for all position groups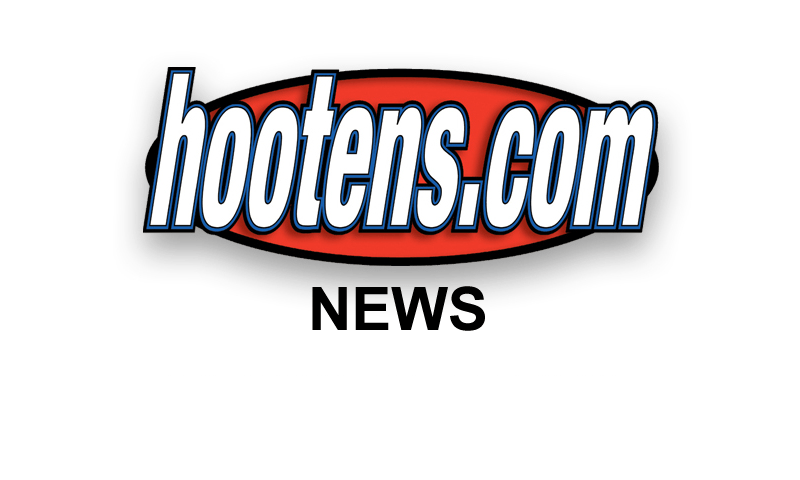 | | |
| --- | --- |
| | |
| | HOG HC BRET BIELEMA |
FAYETTEVILLE - Nailing two motivational birds with one stone, Arkansas coach Bret Bielema lists Kody Walker co-second team running back with Alex Collins on the Razorbacks' postspring depth chart.

Fifth-year senior Walker remains at first-team fullback, though Bielema said during his spring wrapup news conference that Walker (6-2, 250) likely will play only "in certain situations." Walker's running back stock rose this spring. In Saturday's Red-White game, Walker carried 26 times for 174 yards and three touchdowns, while 2014 season 1,000-yard rushers Jonathan Williams and Collins were held out.

"After watching Kody Walker, we really feel we should give him a shot at being in the top two rotation of our running backs," Bielema said.

Williams, a 900-yard rusher two years ago and a senior who turned down NFL opportunities last year to return, is considered Arkansas' most complete 'back.

"J-Will, we've always known is a pretty self-motivated player," Bielema said. "I don't think there's anything that would surprise us with him."

Collins, a junior, is a two-time 1,000-yard rusher. Can Bielema see Walker really pressing Collins for playing time?

"I do," Bielema said. "I just think because he's so reliable. He's so dependable. He's got a really nice patience with some of our run game, the inside power plays, the counters to the weakside, the inside zones and stuff like that."

A reporter opined, "That should motivate, Alex."

"Yeah, I would agree 100 percent," Bielema said.

Collins has received praise and criticism from his coach during spring drills. They began with Collins healing quickly off an appendectomy and netting 70 yards off 10 carries in one scrimmage. But he also practiced little after an ankle injury during the April 11 scrimmage, though he did net praise for completing that scrimmage despite the injury.

The Miami, Fla., native took staff heat for weight gain between the Razorbacks' March practices and their resumption after the UA's spring break week.

"He actually put on more weight than any player in our program during spring break," Bielema said. "He put on nine pounds. That's when we really kind of jumped him about taking care of yourself."

Collins has since shed seven pounds, Bielema said.

Tyler Colquitt, a walk-on put on scholarship last year, becomes the leading fullback, a position Bielema calls thin. Bielema may limit two tight-end sets headed by All-SEC junior Hunter Henry, junior Jeremy Sprinkle and senior Alex Voelzke.

Bielema called wide receivers, headed by senior Keon Hatcher, "probably the most improved position in the spring, without a doubt."

"I give Michael (Smith, the receivers coach) a lot of credit," Bielema said, adding he anticipates incoming JC transfer Dominique Reed of Camden Fairview to increase receiving speed.

All spring Bielema raved about fifth-year senior quarterback Brandon Allen. Third-year sophomore Austin Allen, last year's backup, and redshirt freshman Rafe Peavey listed co-second team.

Bielema said the first-team offensive line's spring game dominance reaffirmed the moves of junior right guard Denver Kirkland to left tackle, junior Dan Skipper from left tackle to right tackle and sophomore Frank Ragnow from backup center to right guard. Senior center Mitch Smothers and senior left guard Sebastian Tretola stay put.

"Obviously, the O-line movement we made there was really, really good," Bielema said. "They played their best game or best performance on Saturday."

Bielema said backup senior offensive guard Marcus Danenhauer's spring game knee injury was "a bone bruise" and not damaged ligaments that he should be OK for the season.

The defensive line looks loaded with Bobby Petrino regime signees DeMarcus Hodge, JaMichael Winston, Taiwan Johnson, Deatrich Wise and Brandon Lewis, and Bielema recruits Forrest City's Tevin Beanum (a third-year sophomore end), sophomore tackle Bijhon Jackson of El Dorado, JC transfer end Jeremiah Ledbetter and January-enrolled freshman Hjalte Froholdt,


"I'm excited because D-line wise, we are as deep as I've ever had it as a head coach," Bielema said.

Starting linebackers look good. Brooks Ellis moved from the middle to the play-making weakside, and sophomore Khalia Hackett steps up in the middle and Josh Williams adapted to strongside 'backer.

However, depth is so thin at linebacker that Bielema acknowledged he'll count on freshmen practicing this fall as Razorbacks for the first time.

Bielema likes the secondary depth with returning corners Jared Collins, D.J. Dean and Henre Toliver (the top nickel back), and returning letterman safeties Rohan Gaines, Josh Liddell, De'Andre Coleyand redshirt freshman Santos Ramirez.

"I've never had three guys that I could honestly say could be starting corners," Bielema said. " And to have four safeties ready to play, that's never been done before since I've been here."




"