Hogs: Better 2nd half eases concerns at QB, and D ahead of last year at Red-White game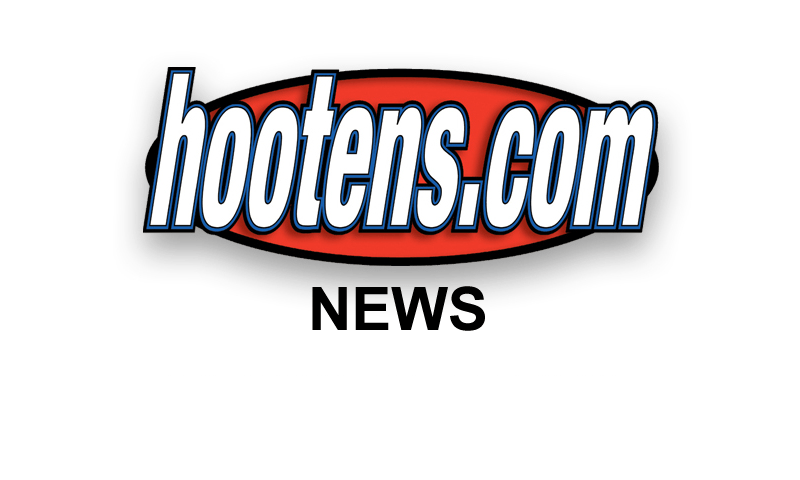 | | |
| --- | --- |
| | |
| | Jr QB Brandon Allen |
FAYETTEVILLE - Second-year Arkansas coach Bret Bielema said repeatedly this spring none of his other five quarterbacks was on the same level as junior incumbent QB Brandon Allen.

"Good thing for those other quarterbacks" would have been the wry reply after the first half Saturday of the annual Red-White game. The Razorbacks concluded spring practice before an announced 30,000 at Reynolds Razorback Stadium.

Quarterbacking the Red, which had the first-team offense and first-team defense against the rest garbed in White, Allen completed five of 11 first-half passes for 21 yards and no touchdowns with two interceptions.

That first half did nothing to enhance fans' anticipation for the 2014 season. Their Razorbacks went 3-9 last year, including 0-8 in the SEC.

But Hog hopes should blossom more over the summer after Saturday's second half. Allen completed seven of 10 with two TDs and no picks in the second half to finsh the day 12 of 21 for 108 yards in the Red's 61-22 victory.

The spring game scoring was somewhat skewed as six goals, four by the White divvied between Lane Saling and Adam McFain, and two by the Red's John Henson were kicked in succession without defensive opposition between the first and second quarters. Special fan Canaan Sandy was escorted by both the offense and defense on a 50-yard TD run credited to the Red.

However, Allen's second half Saturday was performed in real time. It boosted a team and coaching staff invested in their lone QB with snaps since senior AJ Derby, last year's backup QB, has moved to tight end while redshirt freshman Damon "Duwop" Mitchell, a QB last fall and this spring's outset, moved earlier this spring to receiver.

"I thought B.A. came around in the second half," Bielema said, calling that "huge."

"I got with Jim (Chaney) the offensive coordinator, and we talked with B.A," Bielema said. "I wanted to have him get in some rhythm, some play-action passes. I think B.A. is a guy that, it's just not his game to sit back there and throw drop-back passes."

Sophomore running back Korliss Marshall of Osceola said it was pivotal for Allen to lead them through the game and into the summer after he struggled early Saturday.

"I'm glad we have a quarterback who can leave the past in the past," Marshall said. "Like, the first quarter is over. We've got to play hard through the fourth quarter. So I acknowledge Brandon to be able to bounce back and recover after throwing one or two interceptions. He still kept his composure throughout the game."

Allen called the second half, "a better feeling for us as a whole offense. We moved the ball. We did it with ease and we did it without even doing anything special. Just running our normal offense."

Allen's first interception came on the game's second play, a high pass deflected by the contesting receiver and cornerback and intercepted by White team redshirt freshman safety De'Andre Coley at the Red 34.

Saling ultimately kicked a 32-yard White field goal at 8:07 of the first quarter.

Both offenses endured a three and out until Marshall jump-started the Red with a 19-yard yard run turned 34-yard gain because he was yanked down by the face-mask. That and a 16-yard run by running back Jonathan Williams were the biggest plays of a 73-yard drive capped by Williams' 4-yard TD.

The White defense dogged Allen much of the second quarter, but Marshall, the game's rushing leader with six carries for 99 yards, broke the 59-yard TD run off left guard Luke Charpentier's block, Marshall said. The Red ran well almost to the half.

Almost was key. Allen threw a pass glancing off receiver Keon Hatcher's hands and intercepted by Davyon "Sleepy" McKinney, this junior safety from Forrest City. McKinney returned it 14 yards to the White 45 with one minute left before intermission.

"Sleep's been a very steady improver for us," Bielema said.

Redshirt freshman Austin Allen, Brandon's brother and backup QB, completed two passes setting up his Hail Mary on the half's last play. The prayer was answered when receiver Eric Hawkins beat first-team cornerback Jared Collins downfield and then made safety Rohan Gaines whiff on the would-be tackle after the catch. Hawkins continued for a 45-yard TD and the defense's unhappy halftime with seething defensive coordinator Robb Smith even as the Red defense scored consecutive second-quarter TDs.
| | |
| --- | --- |
| | |
| Soph DT Darius Philon | |
Gaines netted one TD on his 31-yard interception return of an Austin Allen pass. Defensive tackle Darius Philon netted the other, returning an Austin Allen fumble for a 19-yard score after Red defensive end Deatrich Wise (a game-leading five sacks) dislodged the ball.

Smith likely praised their efforts postgame but not at half.

"Coach Smith came in and his hair was on fire," senior linebacker Braylon Mitchell of Heber Springs said. "It was a long halftime. But we made adjustments and got it done."

The White never scored after the Austin Allen to Hawkins TD.

Meanwhile, the Red scored on two touchdown drives directed by Brandon Allen in the second half, one a nine-play 84-yard drive finished by Allen's 5-yard TD pass to fullback Patrick Arinze, and the other a four-play 46-yard drive capped by Marshall's 8-yard TD dart after Allen completed a 27-yard pass to Hatcher.

Austin Allen took a turn with the Red offense against the White defense and directed a 7-play, 70-yard drive with his 33-yard TD pass to junior college transfer receiver Cody Hollister.

For the scrimmage, redshirt freshman Austin Allen finished eight of 14 for 94 yards and a TD with two interceptions.

True freshman Rafe Peavey, strictly quarterbacking the White, completed four of nine passes for 42 yards without an interception. Both rookies paid a protection price, suffering nine touch sacks. Whistles were blown before the quarterbacks were tackled.

Aside from the busted coverage/missed tackle TD just before half, Bielema liked what he saw and heard from a defense that is popping pads under new defensive coordinator Smith.

"I feel like the defense has become way more physical from the D-line to the linebackers to the DBs," said Alan Turner, the fifth-year senior starting free safety from Junction City. "I feel we have become more physical from the point of attack and getting hands on the receivers as a whole and are playing faster."




"