Arkansas Red-White game: QB Allen 'sharp as knife'; 1st-team D allows one first down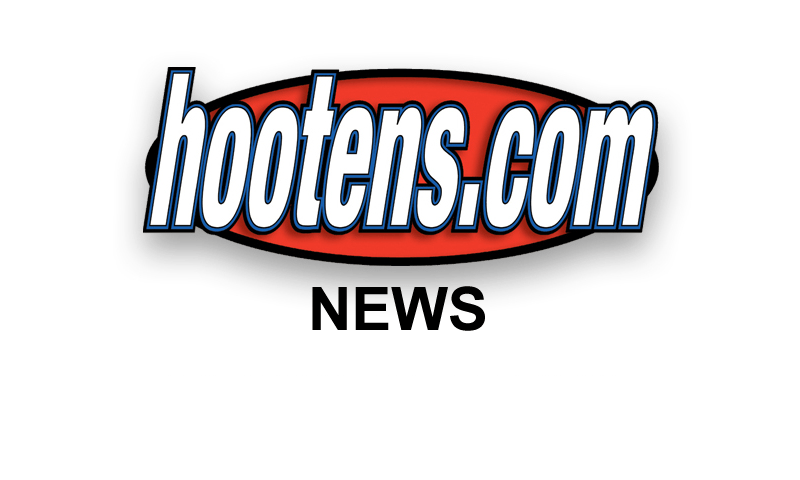 | | |
| --- | --- |
| | |
| | Sr QB BRANDON ALLEN |
FAYETTEVILLE - After last spring's Red-White intrasquad game, it seemed Arkansas fans spent half the summer griping about the offense in general and quarterback Brandon Allen in particular.

That shouldn't be the talk this summer.

The 41,220 announced fans Saturday at Reynolds Razorback Stadium watched Allen and the offense perform exceptionally with 1,000-yard running backs Jonathan Williams and Alex Collins sitting out to avoid injuries.

Quarterbacking the first-team Red offense against the second-team White defense, third-year starting QB Allen shrugged off his opening pass dropped by receiver Jared Cornelius and a touchdown pass to Keon Hatcher ruled dislodged by defensive back Ryder Lucas before Hatcher crossed the plane. Allen completed 17 of 21 passes without a turnover for 230 yards and three TDs, a 4-yarder to tight end Jeremy Sprinkle (four catches for 44 yards) and two of 14 and 65 yards to Hatcher (three catches for 91 yards).

Allen also quarterbacked drives capped by 25- and 2-yard runs by running back Kody Walker. Walker plunged 1 yard for a TD in the second half when backup QB Austin Allen, Brandon's third-year sophomore brother, quarterbacked the Red, which sat many of its prominent players in the second half.

Fifth-year senior reserve fullback-tailback Walker, with just 58 career carries, rushed more times Saturday (26 for 174 yards) than he did all last season (20 for 68) behind Williams and Collins.

"I'm not going to lie to you, I'm tired," Jefferson City, Mo. native Walker said smiling. "That's the most I have run since high school."

Austin Allen closed the scrimmage quarterbacking the Red's last scoring drive, completing a 5-yard pass to fullback Chris Jones of De Queen.

For its spring game scoring summary, the UA listed the Red as a 62-18 victor, though the Red actually pitched a shutout.

The White's 18 points came on six field goals by Lane Saling and incumbent kicker Adam McFain. Redshirt freshman kicker Cole Hedlund sat out with a muscle strain.

The Red defense didn't allow a first down in the first half when entirely manned by true first-teamers and just one first down for the entire scrimmage.
| | |
| --- | --- |
| | |
| | Sr RB KODY WALKER |
Defensive end JaMichael Winston led the Red defensive charge with three sacks, while linebacker Khalia Hackett, noting "I dropped one that should have been a pick-six" broke up two defenses.

All the Red three-and-outs left the White dominating the tackle charts. Redshirt freshman walk-on linebacker Josh Harris, pacing tacklers throughout all spring scrimmages, led again with 14 stops. Fellow White linebacker Dwayne Eugene recorded nine stops.

Other than reserve offensive guard Marcus Danenhauer, scheduled for X rays after being helped off Frank Broyles Field Saturday, it appeared the Razorbacks finished their spring game without significant injury, Coach Bret Bielema said.

"I was very pleased with the way our guys worked the entire spring," Bielema said. "Offensively, in the first half, especially B.A. (Brandon Allen) continued to show why I'm excited. He continues to make strides. He and Hatcher had a pretty good spring. He and Hunter Henry (the two-time All-SEC junior tight end catching four passes Saturday for 26 yards) had a pretty good spring. Of course, our offense is so different when we don't have Alex or J. Will in the game."

Walker made up much of the difference Saturday, not only as a bruising big 'back but showing surprising breakaway speed on a 44-yard run. He was corralled at the 1-yard line before scoring on the next play.

"I was very pleased with Kody," Bielema said. "Kody is a very reliable 'back, a 'back who has a valuable role in our offense."

Allen, a talk-radio target regarding long passing, completed a 65-yard bomb to Hatcher.


"Brandon was sharp as a knife," Hatcher said.


Allen was asked if this Red-White game will make for a more peaceful start to his summer than last summer.

"It might be," Allen said, smiling. "I have no idea. That's up to everyone else, but this summer we have plans to get a lot of work in, to do a lot of things to build a better offense and a better team. It will be a long summer for us.'

What was the difference in this spring game vs. last year?

"Maybe just maturity," Allen said. "I have been through so many now I kind of knew what to expect. It just relaxes you and helps you take control of that offense."

Allen said he feels comfortable with new offensive coordinator Dan Enos and likes knowing his offense could have run much more Saturday but didn't.

"There are a lot of wrinkles we didn't put in today," Allen said. "We didn't showcase anything. We have a lot of offense left that we can be pretty dominant in."

The defense of 2015 first-year coordinator Robb Smith, a huge part in turning the 3-9 Hogs of 2014 into the 7-6 Advocare Texas Bowl champions, continued to excel Saturday.

"We were 7-6 last year coming off a bowl win, and that's good and all that," junior two-year starting linebacker Brooks Ellis said. "But that's nowhere near where we can go. Our expectations for next year are as high as they can go. Atlanta is the only goal we have and if we don't get there, we will be disappointed."

Their spring game only fueled the defense's optimism.

"We just came out and had a great day," Ellis said. "We practiced all week like we were going to play a game Saturday, and that's what we did."




"