Hogs: Saturday's Red-White game features first-teamers vs. everyone else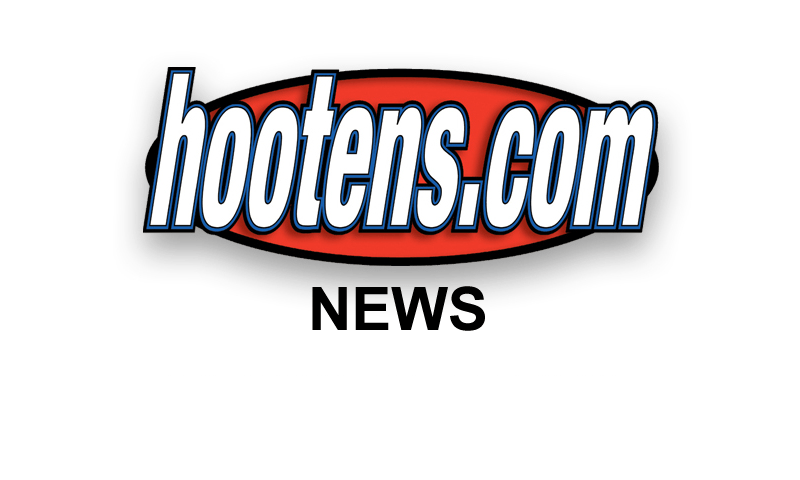 Junior QB Brandon Allen "light
years" ahead of last spring
FAYETTEVILLE - If the Razorbacks fashion a perfect ending to spring football Saturday, nobody will be injured, the first offense and first defense will dominate the second defense and second offense, yet the dominated backups will display enough promise that every position looks comfortably deep heading into the summer.

Chances of all that occurring are practically nil, but that's Arkansas' hope when Coach Bret Bielema's Razorbacks play in their free-to-the public Red-White game at 1 p.m. Saturday at Reynolds Razorback Stadium. The game will be televised on cable by Cox Sports.

"Ones against the world," Bielema calls the format of keeping the first offense and defense intact against the rest of the offense and defense. "We're at a point now where I just want our ones to play together consistently and see where that goes."

A year ago, Bielema inherited the mostly tattered remnants of a senior-laden 2012 preseason picked Top 10 but crashing 4-8 under interim Coach John L. Smith. Bielema's Hogs went 3-9 in 2013, and they are still in rebuilding mode.

Nevertheless, Bielema, his assistant coaches and players have used terms like "light years ahead" regarding the team's overall improvement from one year ago.

Quarterback Brandon Allen has been termed "light years" better physically and in confidence. The junior painfully persevered last season with a throwing shoulder separated during the season's third game. Allen now owns a stronger shoulder, more overall strength and invaluable experince from his first season as a starter.

The coaches say cornerback and wide receiver, weak spots in 2013, have improved, but receivers coach Michael Smith said he hasn't seen a consistent "game-changer" among his group.

"I am still looking for a guy to become THAT player," Smith said. "I think we have got good receivers, but I want to develop a great wide receiver. I think we have got some guys in the stable capable of doing that but we just have got to keep working until it happens."

Bielema labels second team All-SEC sophomore tight end Hunter Henry, second team All-SEC running back Alex Collins, junior running back Jonathan Williams and Osceola speedster Korliss Marshall as game-changers.

However the offensive line, missing graduated All-SEC center Travis Swanson and reshuffled at left guard with Dan Skipper moving to left tackle to replace graduated tackle David Hurd, hasn't consistently cleared paths this spring for the running backs. That's partly because much time has been devoted to revive a passing game that struggled last season.

Razorbacks fans should see a better, more confident defense Saturday than the struggling one of last year.

However, the two best players on the defense, senior end Trey Flowers and senior cornerback Tevin Mitchel, won't play in the Red-White game. Flowers, second-team All-SEC last year, passed up a chance to turn pro to return so Bielema isn't risking the plan to increase his draft stock for 2015 with a spring scrimmage injury.

Mitchel, outstanding as a 2011 freshman but struggling in 2012 and 2013, has enjoyed a superb spring, Bielema and new defensive coordinator Robb Smith said. But Mitchel pulled a hamstring last week and won't risk re-injury in the spring game. New secondary coach Clay Jennings and Smith believe they have five defensive backs of first-team potential even as Mitchel sits, including January enrolled true freshman Chris Murphy,

Senior safety Alan Turner of Junction City, last year's leading tackler, leads the secondary.

On the backup units, fans will scrutinize the quarterbacks: redshirt freshman Austin Allen and December high school graduate/UA true freshman Rafe Peavey. There are numerous battles for second-team spots on both lines and at receiver and linebacker.

Offensive coordinator Jim Chaney and defensive coordinator Smith were asked if they had a spring game wish list.

"Just play smart and play hard and execute our base offense," Chaney said. "I want them to go out and prepare like a game, don't make mental mistakes and have fun playing ball. But I'm not wanting to score 60 or throw 18 for 20. I don't have any statistical goals."

Smith also craves accomplishing the basics.

"Make sure we're playing great technique and fundamentally sound," Smith said. "It's great to have a game-day environment so we'll see how our guys react. We just want to play fast and physical and keep developing energy and play with energy we've brought the last couple of scrimmages."




"