Hogs: TQ Coleman now embraces position move; status of the D; more notes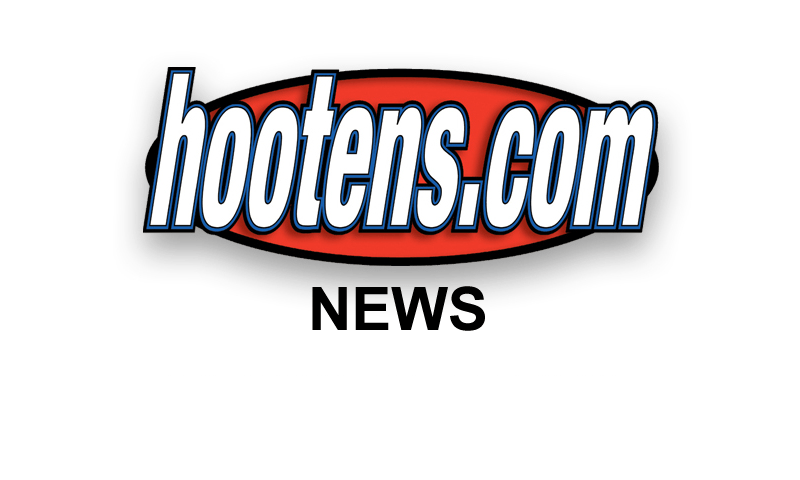 FAYETTEVILLE - Arkansas senior safety turned outside linebacker Tiquention Coleman explained Thursday he wished he had stayed off social media after his position move but acknowledged his frustration.
Coleman met media for the first time since Arkansas coach Bret Bielema last week placed him on "Twitter arrest" for venting on social media.
Senior DE Trey Flowers will not play
in Saturday's Red-White game.
Better known as TQ (5-10, 207), the senior second-year junior college transfer is small for a safety let alone an outside linebacker.
"I really shouldn't have done it," Coleman said of his tweet. "It was a distraction for my team. But it's just a lot of frustration, especially with this being my last year and me feeling like I'm capable of doing some things that a lot of people can't. it's just a little frustration, but I mean, I really shouldn't put that out there like that."
Hit with the move, Coleman said his reaction was "why? Frustrating. But at the same time, we're a 3-9 ballclub last year so whatever it takes to get a winning record, go to a nice BCS bowl, I mean, that's what it is. It's all about winning."
Bielema and defensive coordinator Robb Smith are convinced that the Razorbacks stand a better chance of winning with Coleman at what Smith calls a "hybrid" role than true outside linebacker.
"It is a hybrid," Smith said, "because even though you are lining up at the linebacker, we are asking him to do things that players in the secondary typically are asked to do, safeties. I think that's a great role. I think he has embraced that. We are excited as we start to get into opponents and how we are going to match what they do on the football field, TQ will be a big thought in that process. TQ is a guy who is going to be very valuable to us when we need to match personnel that's on the field."
Sophomore middle linebacker Brooks Ellis appreciates the fearlessly hard-hitting Coleman. "He is a cannibal," Ellis said. "He just goes in there and fires away. He's big-time up in there. He has made some good plays and done a good job."
Ever play alongside a linebacker that small?
"Actually I have in high school," said Ellis, a Fayetteville High grad. "He's fun to play with. He explodes and tackles so phenomenally. He does a great job of hitting people and is really fun to watch."
Coleman played 11 games last season but mostly special teams and spot duty. He said Saturday's Red-White game means much to him coming off some impressive scrimmages.
"I'm trying to go out there and make plays, cause ball disruption, lead the team in tackles and just do what I do," Coleman said. "A lot of people haven't seen me do because I haven't touched the field. So I mean, just try to go out there and play my best like I've done my whole life."
Thursday's workout was Arkansas' last until Saturday's 1 p.m. Red-White game at Reynolds Razorback Stadium closes the NCAA-allowed 15 spring practice dates.
STATUS OF THE DEFENSE
New defensive coordinator Smith was asked Thursday what his main objective had been for the spring and if it were achieved.
"We wanted to develop a more physical mentality," Smith said. "I think our guys embraced that. We are not where we want to be from that standpoint, but it's an emphasis with our players and they have really worked hard to bring that mentality each and every practice. That's going to be important for us. There are no days off in this league. You've got to buckle the chin strap and line up and play football week in and week out and we are starting to embrace that mentality on the defensive side of the ball."
As Bielema had planned, second-team All-SEC defensive end Trey Flowers will not play in Saturday's Red-White game. The senior turned down a NFL opportunity to return to Arkansas, get his degree and improve his draft stock.
Flowers has participated in regular practices but has not scrimmaged to cut down his injury risk and allow younger ends more practice time. "We know what he can do," Bielema has said.
Defensive end Brandon Lewis will play in the Red-White game before undergoing minor arthroscopic knee surgery.
"It's just a little minor thing I have got to get taken care of," Lewis said. "It hasn't set me back."
Third-year sophomore Taiwan Johnson (6-3, 263) is light for a defensive tackle but starting to weigh into Arkansas' backup plans behind starting tackles Darius Philon and DeMarcus Hodge.
"Taiwan has been a pleasant surprise this spring," defensive line coach Rory Segrest said. "He has got some good quickness. Obviously he needs to continue to put on mass and get a little bit bigger, but he has got some quick twitch. I think he can do some things to help us."
"