Hog offense rules; D & kickers don't impress in Red-White game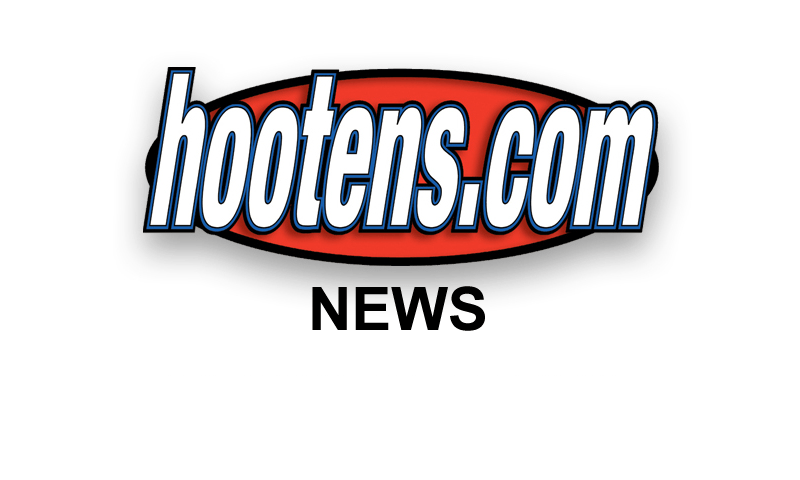 FAYETTEVILLE - On a evening that could have been his prom night, freshman quarterback Jacoby Walker led the Whites to a 31-21 victory over the Reds in the Hogs' annual Red-White scrimmage that closed out spring workouts at Razorback Stadium.
Walker, who graduated from high school in December, completed six of 11 passes for 183 yards and two touchdowns.
The offenses struggled through much of the first quarter with the first six possessions yielding no points.
However Red quarterback Brandon Mitchell put his squad ahead on a single play when he faked the inside dive then rolled to his left and raced 88 yards for a touchdown for 7-0 lead with 2:24 left in the first quarter.
Not to be outdone, the Whites got on the board next thanks to a big throw by freshman quarterback Jacoby Walker to sophomore Lance Ray for a 51-yard pick-up to the 11.
"Walker and Mitchell looked very good," hootens.com Razorback blogger Dennis Smithson said. "The running backs looked good as did the receivers."
Ronnie Wingo then carried five consecutive times before getting into the end zone. Red linebacker Terrell Williams stopped him for no gain on a third-and-goal at the 2, but Wingo bulled his way in on the next play.
With the game tied 7-7, Mitchell threw a 69-yard strike to the 1-yard line to Greg Childs off a play-action fake. After Broderick Green was stopped for no gain, Mitchell carried the ball in for a touchdown on a bootleg with 12:01 in the second quarter for a 14-7 Red lead.
After back-to-back sacks by Da'Mario Ambrose and Alfred Davis stymied the Whites, the Reds began to move the chains. Tyler Wilson hit tight end D.J. Williams for a 19-yard strike, and completed a pass to tight end Austin Tate inside the 20. But as Tate struggled for yardage Anthony Leon stripped the ball lose and Jake Bequette recovered for the Whites.
Walker threw a 31-yard pass to Wingo for a TD that pulled the Whites within 14-13 with 23 seconds left in the half, but Alex Tejada missed the extra point.
"The defense gave up too many big plays and the (field goal) kickers and punters played poorly," Smithson said. "The punters, with no rush, were terrible."
With less than 20 seconds on the clock, Wilson threw deep to Childs but cornerback Greg Gatson broke up a pass around the 20 that might have made the end zone.
Walker put the Whites on top, 19-14, with 9:30 left in the third quarter with a 47-yard TD toss to Jarius Wright. Walker carried it in for the 2-point conversion for a 21-14 lead.
The Whites kept the momentum in its favor with a defensive stop spearheaded by Freddy Burton and Rudell Crim on a fourth-and-1.
But Red defensive tackle Patrick Jones jolted Wingo, forcing a fumble at the Red 43.
On the next play, Wilson sold a play-action fake perfectly and hit Cobi Hamilton in stride for a 44-yard touchdown pass with 1:11 left in the third quarter to tie the game at 21.
Tejada bounced back from the missed extra point with a 38-yard field goal for a 24-21 White lead with 10:27 left in the fourth quarter.
Walker completed a 30-yard pass to Mitchell Bailey for a first down and then gained 24 yards on a keeper to the 6 yard line, but appeared to hyperextend his left knee with 3:04 left. Walker left the game.
Nick Petrino completed the drive with a 5-yard TD run with 2:14 to play. With the extra point, the Whites took a 31-21 lead.
The White held the ball for 37:25 to the Reds' 22:25.
Wingo led all rushers with 18 carries for 88 yards and a TD for the Whites. Knile Davis had 49 yards on 6 carries and Walker gained a net of 24 yards on 5 carries, which included a sack.
Nick Petrino completed nine of 17 passes for 63 yards but absorbed four sacks. Wright caught seven passes for 118 yards, while Wingo caught two for 38.
Mitchell led the Reds in rushing with six carries for a net of 71 yards. He completed two of five passes for 85 yards and a sack. Wilson competed eight of 15 passes for 133 yards and TD, but was sacked three times.
For the Reds, Childs had four catches for 80 yards, Williams had four receptions for 49 yards and Dennis Johnson had 2 catches for 42 yards.
"