Hogs: Ragnow pulls ahead at guard; OC Enos & his senior QB; more notes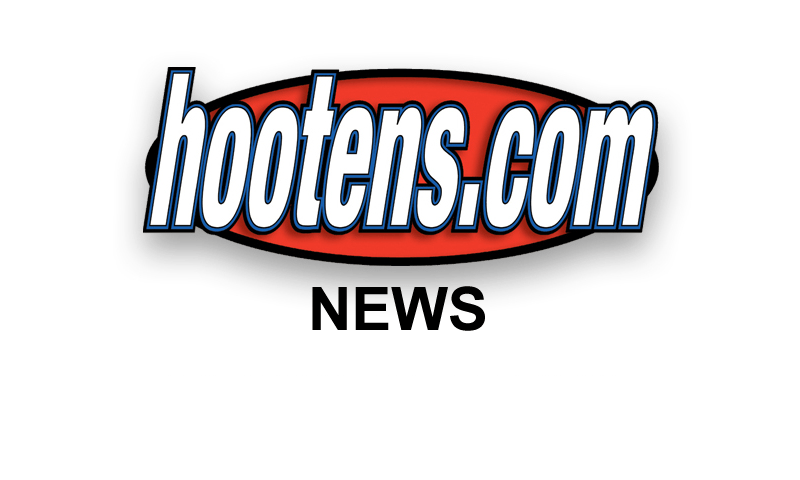 | | |
| --- | --- |
| | |
| | Soph RG FRANK RAGNOW |
FAYETTEVILLE - Moving sophomore Frank Ragnow from center to guard this spring provided Arkansas offensive line coach Sam Pittman two players for the price of one.

"I think his move to guard has made him a better center," Pittman said of his starting right guard and backup center. "We have played him at center some. I think he has got a lot of confidence right now and he should. He has played well."

Always a guard at Chanhassen High, Minn., Ragnow moved to center last fall as a true freshman behind Mitch Smothers whom he often split 50-50 reps with in 2014. Ragnow then moved to guard this spring in the reshuffling, sending right guard Denver Kirkland to left tackle and left tackle Dan Skipper to right tackle.

"It's been exciting and a big challenge, too, but really exciting," Ragnow said of moving back to guard. "Coach Pittman has really helped me, and I have been looking up to (senior starting left guard) Sebastian Tretola a lot because he's a good player. I just try to do what he does and do the right thing. I am starting to get really comfortable. I think the whole offensive line is getting really comfortable toward these last couple of practices."

Playing guard is his old position, but being a pulling guard is all new.

"I don't think I have ever pulled," Ragnow said. "I pulled like twice in high school and never pulled last year really. So pulling has been the big adjustment."

Pittman knew he would have to pull Ragnow along.

"Yeah, he really didn't pull in high school. They were a pitch it, down-down inside gap team," Pittman said. "He has gotten better with that. He's an athlete and he can run. He will be a pretty good player I think. He definitely can play guard. He is a physical kid (6-5) 312 pounds and strong and just been really pleased with him."

As for center, Ragnow is far more comfortable there than last August when he first learned the position.

"I took a couple of (center) reps today," Ragnow said Thursday. "I have kind of got that down so it's like jumping on the old bike, you know. It's been going good."

A lot better than when he was snapping for the first time, plus doing a host of other responsibilities that centers have and other linemen don't.

"No offense to guards, but centers have to know all the calls," Ragnow said. "You have got to tell everyone what to do. It's a lot more difficult."

ROOKIES ON THE LINE
Speaking of difficult, Pittman tossed three December high school graduates, Josh Allen, Jalen Merrick and Zach Rogers, January-enrolled true freshman offensive linemen, into spring practice.

"It's tough," Pittman said of their learning curve. "But you look at Tape 4 and 5 and Tape 9 and 10 you see a big difference in these kids. That's a credit to them because they want to get better. As long as we are patient with them I think they are going to be really good football players and really you can throw Johnny Gibson (the redshirt freshman walk-on second-team tackle from Dumas) in there because he didn't play, and he is a freshman. He is a pretty good player."

OLD DOG & NEW TRICKS
While third-year line coach Pittman has worked with some pups this spring, new offensive coordinator/quarterbacks coach Dan Enos has been proving you can teach an old dog new tricks.

Enos has three young understudy QBs in sophomore Austin Allen, redshirt freshman Rafe Peavey and January enrolled freshman Ty Storey. But his immediate impact job is meshing with fifth-senior starting QB Brandon Allen.

The mesh goes well, Enos said, noting his experience shows a new coach can learn from his new/old QBs' experiences.

"This is my fourth one," Enos said of inheriting senior quarterbacks at Missouri State, Cincinnati and eventual NFL quarterback Drew Stanton at Michigan State. "It's good. You catch a guy that has played football and you have a different perspective and maybe point here or point there and help him get better a little bit. And with Brandon, here is a guy who has had four different offensive coordinators, and several coaches but great attitude and great work ethic and he's like a sponge. He has really got a lot of football knowledge. He has been through a lot of systems and that has really helped his growth. I've seen him get better and better."

Now he's a reality QB with the new virtual reality cameras and goggles to review practices like they were still participating.

"Those are something special," Allen said "They're kind of cool, you know. When I first put them on, it's so realistic. It's so weird how, when you put them on, you're kind of submersed in that reality. It's almost like real practice out there."

RED-WHITE FINISH
Thursday marked the last practice before Saturday's conclusion to spring drills with the annual Red-White intrasquad game at 1 p.m. at Reynolds Razorback Stadium. Admission is free to the public.




"