John L. Smith returns to Arkansas as head coach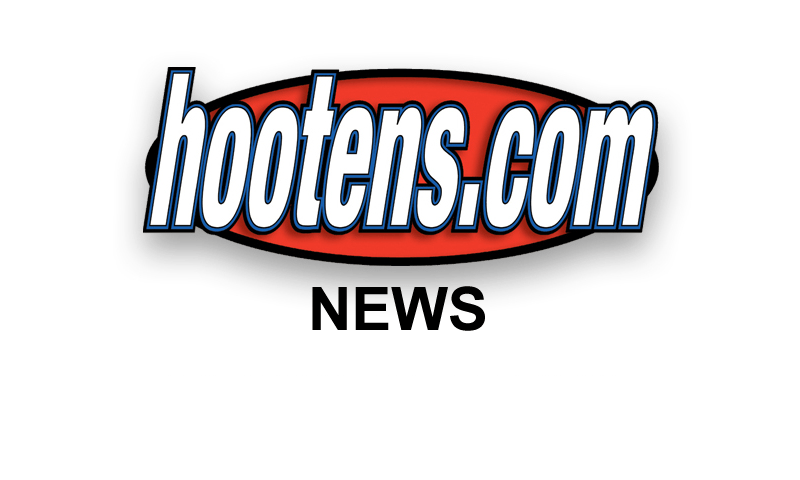 New Razorback HC John L. Smith
FAYETTEVILLE - Leaving the University of Arkansas just last December as special teams coordinator/outside linebackers coach to return to his alma mater Weber State as head coach, John L. Smith in April bids adieu to Weber State to return to Arkansas as the Razorbacks' head coach.
Smith, 63, and a former head coach at Michigan State, Louisville, Utah State and Idaho, signed a 10-month $850,000 compensation package to coach and recruit for the Razorbacks through the 2012 season.
Smith, served as Bobby Petrino's special teams coordinator and outside linebackers coach at Arkansas from 2009 through December of 2011 before taking the head coaching job at Weber State. Smith is familiar with all the Razorbacks players other than those added before the spring semester and has worked with all of Arkansas' full-time assistants except Taver Johnson, hired last January as assistant head coach/linebackers coach. But Smith is a close associate with defensive coordinator Paul Haynes, who had been a defensive assistant on Smith's staff at Michigan State.
Offensive coordinator Paul Petrino also had assisted Smith before they coached together at Arkansas.
Smith replaces Bobby Petrino, fired April 10 after details from Petrino's April 1 motorcycle accident revealed Petrino's "inappropriate relationship" with 25-year-old Jessica Dorrell. Dorrell, whom Petrino, 51 and married, had added March 28 to his staff to the $55,000 position of student-athlete development coordinator for football above 158 applicants. And Petrino had gifted Dorrell $20,000 to buy a car, Arkansas Athletic Director Jeff Long said he learned.
Petrino's concealed relationship with Dorrell violated UA hiring practices, Long said when terminating his employment.
In Monday afternoon's UA press release announcing Smith's hiring and announcing a 2 p.m. introductory press conference today, Long stressed Smith's familiarity with Razorbacks players and coaches coming off an 11-2, fifth in the nation, Cotton Bowl championship season and projected to be SEC and national contenders in 2012.
"When Coach Smith first approached me about returning to Arkansas to serve in this position, he talked about his desire to be a part of the continued success of these student-athletes, this coaching staff and the Razorback program," Long was quoted. "He has been a part of the record-breaking success we have enjoyed in the past few seasons. Coach Smith understands the commitment our players have made to building upon that success and meeting the goals that have been set for the upcoming season. I also have a tremendous amount of confidence in our assistant coaches and believe that under Coach Smith's leadership they will be able to continue to flourish in their current roles. I firmly believe that his selection is in the best interests of the young men in our program and will also best serve the mission of our football program and university in achieving success on and off the field in the upcoming season and in the long term."
Long said he will continue to evaluate candidates to coach the Razorbacks beyond Smith coaching them in 2012.
Smith also was quoted in Monday's UA release.
""I am tremendously excited to have this special opportunity to return to Arkansas and lead the Razorback football program," Smith said. "During my coaching career, I have always been dedicated to developing student-athletes to their fullest potential. In the last couple of weeks, I came to the realization I could provide guidance and stability to a program I'm extremely invested in. While at Arkansas, we worked to make the Razorbacks a top 5 team and much of the credit for that goes to the student-athletes. Throughout the spring, the assistant coaches and student-athletes have shown incredible focus and character, which we will use to build on as we work to achieve our goals for 2012. I want to thank (UA President (Donald) Bobbitt, Chancellor (David) Gearhart and Jeff Long for the trust they have shown in me."
Smith was not quoted in the UA release about leaving Weber State without ever coaching a game there.
Smith is well familiar with the Bobby Petrino offensive system, now in the play-calling hands of Paul Petrino, Bobby's brother and Arkansas' offensive coordinator/receivers coach in 2008 and 2009, and returned to Arkansas last December as offensive coordinator/quarterbacks coach after calling plays as Illinois' offensive coordinator in 2010 and 2011.
Previously, Smith had been the head coaching mentor when Bobby Petrino was his young assistant at Idaho, Utah State and Louisville.
An All-Big Sky Conference quarterback/linebacker at Weber State, Smith began coaching as a graduate assistant in 1971 at his alma mater then became a full-time assistant from 1972-76 at Montana.
In 1982 he began a 7-year run as defensive coordinator, first through 1985 at Idaho, 1986 at Wyoming and 1987-88 at Washington State.
From 1989 through 2006, Smith compiled a 132-87 record as a head coach including 1989-94 at Idaho, 1995-97 at Utah State, 1998 through 2002 at Louisville, where he was succeeded by Bobby Petrino, and 2003 through 2006 at Michigan State.
Smith had been out of coaching for two years when Bobby Petrino enticed him back into coaching in 2009 as the Razorbacks' special teams coordinator/outside linebackers coach.
Graduated All-American punt returner Joe Adams current kickoff return men Dennis Johnson and Marquel Wade, place kicker Zach Hocker and punter Dylan Breeding are among the Razorbacks special-teamers that Smith has coached along with starting senior outside linebacker/safety Ross Rasner.
"