Hogs: backup LB Eugene responds well to rare vacancy; QBs in secondary; more notes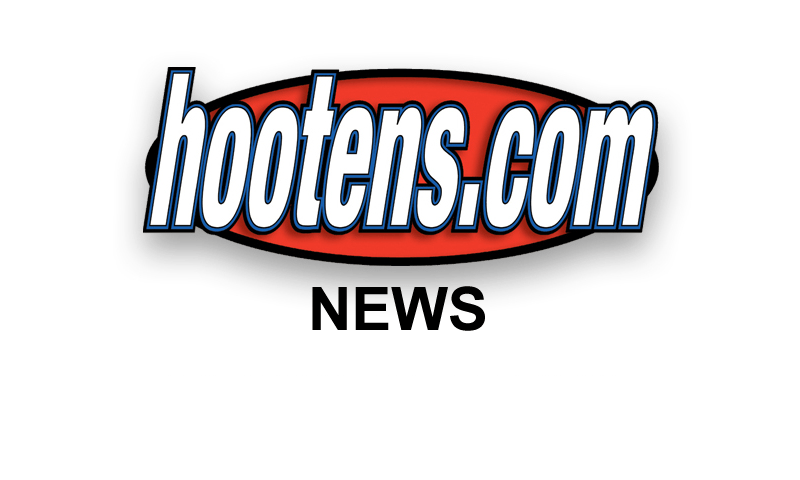 | | |
| --- | --- |
| | |
| | Jr LB BROOKS ELLIS |
FAYETTEVILLE - Arkansas junior linebacker Brooks Ellis felt too sick to practice Tuesday, prompting a healthy response from sophomore backup Dwayne Eugene.

Ellis, the 2-year letterman from Fayetteville High, may be the most essential player on Arkansas' defense. The chances to fill his first-unit slot were rare this spring, but linebackers coach Vernon Hargreaves asserts the Hogs must be prepared to do so should the need arise during real games in the fall.

"I found out about it (Ellis being ill) just before practice," Hargreaves said. "We had to scramble, but that's a good situation because the same thing could happen in a game, and guys have to step up and they did. It's a whole other thing when you walk into the meeting room, and all of a sudden, boom, you've got to go with the ones."

Eugene lettered last season but mostly on special teams.

"Dwayne couldn't control himself," Hargreaves said. "He couldn't wait to get out there and get with the first bunch. I think it was a good experience for him. Those types of things are going to happen, and we've got to have guys ready to step up and move forward."

Defensive coordinator Robb Smith also praised Eugene for standing out when asked to step up.

"For Dwayne to jump in there today and not have any hitches, that's a big plus for us," Smith said.

SHORT HARRIS PLAYS TALL
Josh Harris, the sophomore walk-on middle linebacker from Watson Chapel, has played bigger than his 5-10 height.

"Some of the best linebackers I have ever been around have been vertically challenged, but they can play the game," Hargreaves said. "He is going to be as tall as he is. You can't do nothing about that, but he sees it as as well as anybody. He has done some really nice things."

Harris has shown that being short has advantages.

"It is a good advantage to me for leverage," Harris said. "Because I am low to the ground, I can use my hands, and I am not up tall like other guys. So those guys 6-4, 6-5, I can get under them and it is an advantage."

Harris had an early start in football education. His father, Jackie Harris, played tight end in the NFL from 1990 to 2001 for Green Bay, Tampa Bay, the Tennessee Titans and Dallas.

"He's a big influence," Josh Harris said. "He played in the league, and he's a lawyer now. He's been a good father to me. He has taught me ever since I was little."
| | |
| --- | --- |
| | |
| | Soph FS JOSH LIDDELL |
DEFENSIVE QUARTERBACKS
Although every scholarship quarterback from 2014 returned and high school graduate QB Ty Storey of Charleston enrolled at semester, the Razorbacks lost a QB that two players now combine to replace.
Graduated 2014 fifth-year senior safety Alan Turner was the QB for the Arkansas defense.
Now sophomore free safety Josh Liddell and senior strong safety Rohan Gaines take joint command.
"The last week and a half that first group, between Rohan Gaines and Josh Liddell, has been doing a great job as far as making sure they keep the energy up and do a great job of communicating," defensive backfield coach Clay Jennings said. "We were in man coverage the other day in the scrimmage, and we were quick but we weren't in a hurry. There was no panic. They were getting everybody lined up, and it was like poetry in motion. It's really exciting to see the chemistry come together."
Gaines said there is a fine line, particularly against no-huddle offenses, with what is appropriately quick and what is hurried.
"With this no-huddling going around, we have to communicate fast, but we can't be in a hurry," Gaines said. "If we're in a hurry, we're all discombobulated."
VIRTUAL REALITY COSTLY
The Razorbacks practiced Tuesday for the first time with the newly purchased virtual reality camera equipment.
"I guess we'll get to see the full picture of it tomorrow morning," Smith said. "We think that's going to be a great teaching tool, especially in terms of communication, alignment, assignment football."
Several players say they are aware of the camera's $100,000 cost.
"I'm gonna stand about five yards behind it," sophomore middle linebacker Khalia Hackett said, smiling "I don't need no $100,000 fine on me. But I'm excited to see how it works because it's supposed to help us in our technique. I'm excited to see how it can help me better myself on the field."
WRAPPING UP
The Razorbacks practice Thursday before concluding spring drills with Saturday's 1 p.m. Red-White intrasquad game free to the public at Reynolds Razorback Stadium.
"