Bielema thrilled with tight ends, running backs as Hogs enter final week of spring ball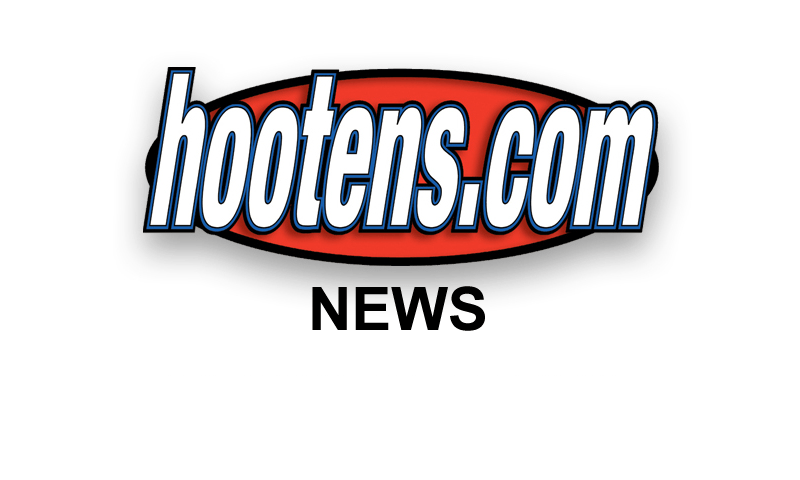 FAYETTEVILLE - You couldn't call it a scrimmage because it wasn't full tackling to the ground, but the Razorbacks did enough full 11 vs. 11 teamwork Saturday to generate more interest going into the April 26 Red-White intrasquad game that will complete spring drills.
| | |
| --- | --- |
| | |
| | Hog HC Bret Bielema |
Arkansas coach Bret Bielema likened Saturday's open-to-media workout to a typical Tuesday practice during game week, traditionally the most physical practice leading into a Saturday game.

"Just a nice physical, intense work day," Bielema said. "Everybody should be tired."

Some should also feel pretty happy.

AJ Derby, the senior quarterback turned tight end, caught three passes, the last one a spectacular 1-handed grab declared a touchdown against the first defense during a 2-minute drill from redshirt freshman QB Austin Allen.


"The kid is talented," Bielema said. "It's amazing to me how well he catches the ball. That's not an easy thing to run full speed in traffic and catch it. But what he does in the running game, other than when he has to block 86 (senior returning second-team All-SEC defensive end Trey Flower) - 86 makes you looks silly a lot of times - with his wraps, inside-out, his pulls, his pass-pro, his understanding. Now at the quarterback position, he has had to get it all so it has really helped and accelerated his learning, but I am so excited. He changed our offense literally overnight."

Tight end almost rivals running back as Arkansas deepest position. Derby and letterman Austin Voelzke add depth to the position with returning Hunter Henry, second-team All-SEC last year as a true freshman, and gifted third-year sophomore Jeremy Sprinkle.

"I couldn't be happier with 84 (Henry) 11 (Derby) and 83 (Sprinkle)," Bielema said. "I think those are three tight ends. And then Voelzke plays a role as well. We've got so many more tools than we had a year ago."

Running back looked full boar Saturday. Junior Jonathan Williams, the Hogs' most complete running back in Bielema's view, and sophomore Alex Collins, last year's SEC Freshman of the Year, continue to excel.

Saturday, since the previous Tuesday and Thursday practices were closed, media got their first look at sophomore speedster Korliss Marshall of Osceola since his return Tuesday. Marshall had been withheld pending the results of blood tests.

"Tuesday was a freak show," Bielema said of Marshall's return. "He had a couple of runs Tuesday that were off the charts. I think everyone recognizes just how exciting he is at that position. The thing I think about all the time is here is a kid who was offered really by one major school, that was us and the impact he is going to have not only this next year but the years ahead. He is an exceptional football player."
| | |
| --- | --- |
| | |
| | Sr CB Carroll Washington |
Others who enjoyed recent excellence found it fleeting.

Senior cornerback Carroll Washington, the junior college transfer toasted for his interception and two breakups during the April 5 scrimmage, got burned Saturday on bombs from first-team QB Brandon Allen to wideouts Keon Hatcher and freshman Jared Cornelius.

"I wouldn't say Carroll had a great day today," Bielema said after Saturday's practice. "He gave up two third-down plays I saw and during third down he kicked the ball. I am going to have a very private conversation with him."

Nevertheless, cornerbacks in general, Washington and senior corner Tevin Mitchel in particular have caught Bielema's eye.

"He (Washington) has come light years from where he was a year ago." Bielema said. "Tevin Mitchel has been playing extremely well."

Put Mitchel's spring in past tense.

"He popped his hammy," Bielema said of a week-old hamstring injury that had Mitchel watching from the bench Saturday. "We probably won't get him back for spring ball."

Mitchel is expected to be full speed when the Razorbacks begin their August preseason prep for the Aug. 30 opener at reigning SEC champion Auburn.

Arkansas defensive backs intercepted one pass each off the Allen brothers. Walk-on cornerback Kevin Richardson of Jacksonville filched the surprise interception off Brandon Allen during a first-team offense vs. second-team defense session of the 2-minute drill.

"I know B.A. didn't have success in the two-minute segment at the end," Bielema said. "But during the course of practice, he threw some very good, accurate balls."

Though tweeting on Twitter his dissatisfaction of a recent move from safety to outside linebacker, second-year junior college transfer Tiquention "TQ" Coleman continues practicing well at his new position.

"We had to put him on Twitter arrest," Bielema said. "But he, I think, loves to compete and if he does well on the field and continues to do well off the field, we'll continue to find a role for him. TQ is very powerful. He likes the physicality of the game, and he can run."

Replacing graduated All-SEC center Travis Swanson continues to be a concern. Senior Luke Charpentier, Swanson's backup last year and the first-team center at spring drills' outset, practices at first-team left guard now. Fourth-year junior Mitch Smothers and third-year sophomore Cordale Boyd split time at center Saturday.

Though still UA enrolled, fourth-year junior reserve defensive tackle Horace Arkadie no longer is on the team, Bielema said Thursday.

The Razorbacks hold closed practices Tuesday and Thursday before going public at 1 p.m. Saturday with the Red-White game.




"