Hogs go hard on non-scrimmage Saturday; Bielema praises many; more notes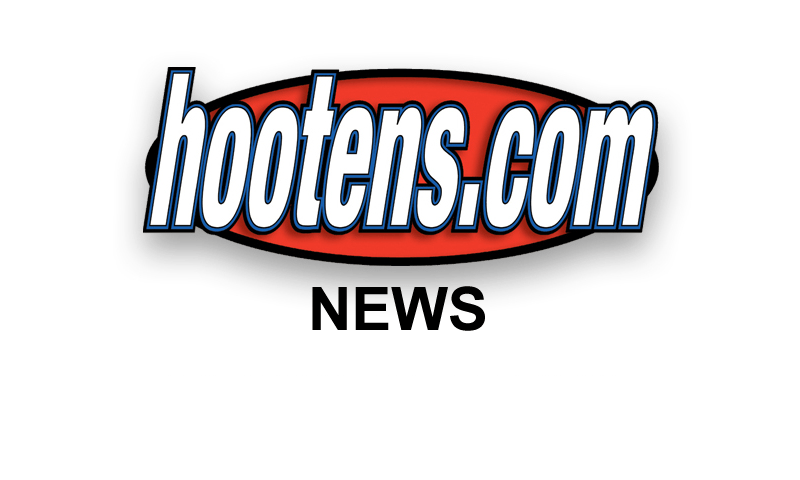 | | |
| --- | --- |
| | |
| | Sr QB BRANDON ALLEN |
FAYETTEVILLE - The Razorbacks knew they wouldn't go through their typical full-scale scrimmage Saturday, but they also knew they would have a long, hard practice.

In deference to rain, Arkansas coach Bret Bielema practiced the Razorbacks inside the Walker Pavilion.

With spring injuries minimized and the Red-White game next Saturday, Bielema would not press his luck Saturday, inside or outside. And there was enough contact to work up more than a good sweat, even without tackling to the ground.

"I challenged our coaches to get these guys a little bit riled up for today's practice, get them in a frame of mind to come out and practice hard, and they did," Bielema said. "I thought that was a really good two-and-a-half hours of good work. I think they practice very, very hard."

B.A. AOK
Bielema has praised senior starting quarterback Brandon Allen after every Saturday practice and did so again.

"Brandon Allen continues to impress me," Bielema said. "Some of the throws he's making. Showed some red zone clips of him this last week that were very impressive."

AUSTIN AHEAD
At backup QB, Bielema lists third-year sophomore Austin Allen slightly ahead of redshirt freshman Rafe Peavey, while January-enrolled Ty Storey of Charleston apprentices.

"Austin Allen, I would say off the top of my head," Bielema said of last year's backup and brother of the fifth-senior starting quarterback. "Austin, at the end of the two-minute drill, was just throwing the ball extremely well. I don't know how much I'd say he's ahead of Rafe because Rafe is doing some really nice things, but just the longevity. Austin's been in our program a little bit longer. I think Rafe has continued to come along and is right there nipping. If not 2A, 2B more than anything. Ty had a nice week as well. Ty's playing as well as he has since he's been here."

Peavey and Storey made some good passes Saturday, but each threw an interception.

JOSH HARRIS STANDS OUT
Walk-on linebacker Josh Harris intercepted one, and walk-on defensive back Ryder Lucas intercepted another.

Though only 5-10, redshirt freshman Harris of Watson Chapel has stood tall in spring scrimmages.

"He's a very instinctive player," Bielema said. "He's going to be a dynamic player for us in special situations, maybe some critical downs. Maybe a nickel backer, something along those lines. I think he'll be a terror on special teams. He's a guy we'll definitely search roles for."

JOJO ON THE GO-GO
Redshirt freshman receiver Jojo Robinson caught a TD from Austin Allen and made an impressive leaping catch along the sideline.

In Bielema's disciplinary doghouse earlier this spring, Robinson of Miami, Fla., has stood out in recent practices and apparently in the class room.

"Jo Jo has had a nice spring," Bielema said. "He catches the ball really well."

Bielema said Robinson has capitalized on a fellow Floridian receiver, Kendrick Edwards of Miami, being removed from the team for academics. Sophomore linebacker Randy Ramsey of Fort Lauderdale also isn't practicing to work on academics.

Bielema had publicly presented Edwards with options, but Bielema said Saturday that Edwards wants to return and will be given an opportunity to do so.
| | |
| --- | --- |
| | |
| Sr RB J. WILLIAMS | |
"He won't be with us the rest of the spring," Bielema said. "But I will allow him to join us in summer classes as kind of a probationary status, if he does what we ask him to do and what we expect him to do. He has grown a tremendous amount in the last three or four weeks."

WEEK OF WISE
Senior receiver Keon Hatcher and redshirt freshman safety Santos Ramirez drew Bielema's praise Saturday as did defensive end Deatrich Wise.

"Deatrich Wise had by far his best week of practice," Bielema said.

WILLIAMS' STRANGE SATURDAY
Senior running back Jonathan Williams has not scrimmaged under Bielema's orders to minimize injury risk after he turned down a chance to turn professional in this year's NFL draft. The senior practiced Saturday for the first time this spring since it was the first non-scrimmage Saturday.

"We were giving him a little bit of grief before hand if he knew what day it was because he was out there practicing," Bielema said. "Just if you know anything about J-Will, he wasn't going to miss today. He knew it was an opportunity to get better."

Williams' running back presence was welcomed. Alex Collins, though expected back for the final three practices, was withheld Saturday because of an ankle injury. Fullback-tailback Kody Walker practiced in a green no-contact jersey as a minor injury precaution, Bielema said, as did senior strong safety Rohan Gaines.

ENOS ON FIELD
Bielema said for Saturday's Red-White game the assistant coaches will man their various game-day spots (either on the sideline or in the press box) that they will for games next fall.

New offensive coordinator Dan Enos will call plays from the sideline, and second-year defensive coordinator Robb Smith again will coordinate from the sideline, Bielema said.

The Razorbacks have Tuesday and Thursday practices remaining before the Red-White wrapup.




"