Hogs: DC Chris Ash praises sturdy front four, surprising trio of linebackers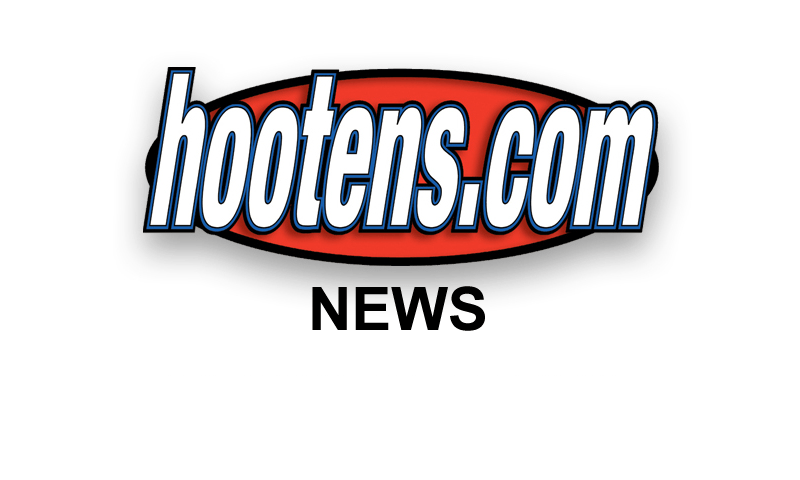 | | |
| --- | --- |
| | |
| | DC Chris Ash |
FAYETTEVILLE - Arkansas defensive coordinator Chris Ash says his crew has made "a ton of improvement" this spring with only Saturday's 2 p.m. Red-White intrasquad game remaining.


"Now, I don't want you to mistake that as 'hey, we're ready to play an SEC game or we're any good,'" said Ash, who accompanied head coach Bret Bielema from Wisconsin. "But we've made a lot of improvement from where we were. Am I pleased with that? Yeah. That's the only thing we can control right now is our improvement on a daily basis. We've done that. I can continue to say that's been the case here through this last week."

The Bielema staff, returning only cornerbacks coach Taver Johnson from the 2012 Arkansas staff, did not form preconceived notions about the players they inherited.

Especially at linebacker where position coach Randy Shannon's first-teamers include three who barely lettered last year: Daunte Carr, Jarrett Lake and fourth-year junior Braylon Mitchell.

"From what I've understood," Ash said Thursday, "the three linebackers going with the ones right now, none of them have really played. We said this when we got here, 'We don't care what anybody has done in the past. It's a new slate for everybody. We're going to judge you based on what you do since our time here."

Carr is the real stunner. The former safety played in one game last year and three games in 2011, but he moved to middle linebacker this spring and exits as a first-teamer.

"We had to put somebody there, you know," Ash said. "He happened to be the biggest one, so we put him in the middle and we let him go. He's done a great job. Does he have a long way to go? Absolutely. Again, like I said before, I'm not going to stand up here and tell you we're ready to play a game by any means or that we're any good. But we're better, a lot better, and he's a lot better."

Ash and defensive line coach Charlie Partridge say the returning front four of ends Chris Smith and Trey Flowers and tackles Byran Jones of Junction City and Robert Thomas are living up to the coaches' expectations to be "the strength of the defense." Ash noted that redshirt freshman defensive end Deatrich Wise and sophomore defensive tackle DeMarcus Hodge are emerging on the second unit.

"Hodge really jumps out to me as one of those next guys who really hasn't seen a lot of action," Partridge said. "He and Deatrich Wise are really the two next guys coming out of that young group and making a jump."

No matter how hard the new staff tried to ignore last year's films and reputations, Chris Smith's accomplishments as a 2012 junior had to provide a reputation to live up to as a senior in 2013.

So far, Smith is filling it.
| | |
| --- | --- |
| | |
| | DE Chris Smith |
"I think he's an outstanding player," Ash said. "I think he's got a chance to be one of the better defensive ends, hopefully, in this league. He can make plays and he's going to be a guy we rely on to do that."

Partridge said Smith has excelled on and off the field.

"The thing I love is the way he has embraced our focus on fundamentals," Partridge said. "He is all in, hook, line and sinker. He has really done a good job with his leadership vocally and through his play on the field as an example guy. He has really embraced how hard he is working in the classroom. So in all phases, I am happy with his performance."

Smith impressed Partridge by making big plays within Ash's gap-control defensive system. "He has shown his explosive ability to make plays, and he has also shown the discipline to do his job," Partridge said. "That isn't the easiest when there is a guy who is a playmaker doing his job all the time."

Smith said the front four take their gaps personally. "We always say, 'Not in my gap,'" Smith said. "We are taking pride that up front if everybody stays in their gap, everything will turn out good."

The Hogs used Tuesday as their mandatory third practice (of the 15) not in full pads. They practiced full pads, full bore Thursday though inside the Walker Pavilion because of an Arkansas spring that has been colder and wetter than Bielema, Ash and Partridge anticipated coming down from Wisconsin.

"This weather is awful," Ash said. "Up in Wisconsin, there's probably still snow on the ground but I was hoping to come down and be nice and sunny and we'd be outside for every day in spring. But it's been a shock from that standpoint. It's amazing, just a couple of days ago it was 80 degrees out, and it feels like 30 out there today."

"