Hogs: Washington emerges at corner as secondary improves under new coaches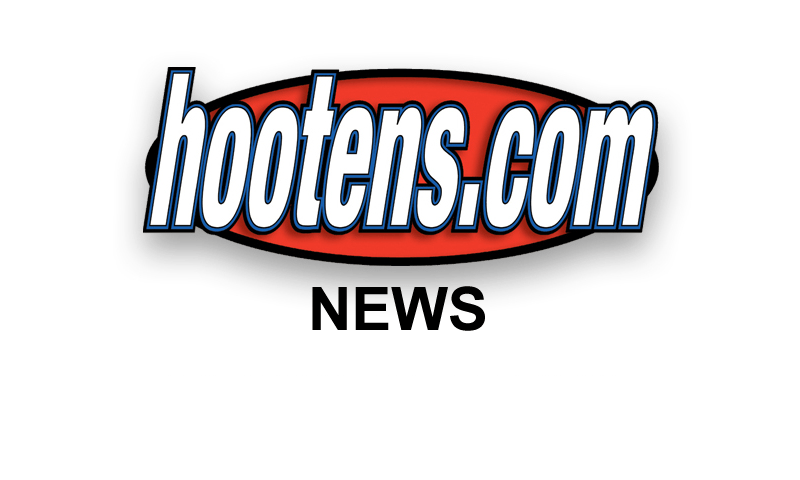 FAYETTEVILLE - Just when Carroll Washington started to grasp Arkansas' defensive scheme, his two coaches left in the off-season for the Big Ten.
However, the change hasn't set back the junior college transfer cornerback. With new defensive coordinator Robb Smith and new secondary coach Clay Jennings watching, Washington posted his best practice, intercepting a pass and breaking up two others during Saturday's scrimmage.
"I feel a lot more comfortable," Washington said Thursday. "I don't know if it's Coach Smith or Coach Jennings or where it's coming from, but I feel a lot more comfortable. I feel I know what I am doing. I am just out there trying to be a leader and just trying to have fun."
| | |
| --- | --- |
| | |
| | Sr S Alan Turner |
He had a lot of fun leading the way Saturday.

"Yeah, it was one of them days," Washington said of Saturday's scrimmage. "Once you get the ball rolling, everything started to click. I am just trying to build off that. But that scrimmage was that scrimmage. Hopefully, I'll come off the spring game and have another good performance."

The Razorbacks plan a closed scrimmage Saturday and finish spring practice the following Saturday April 26 with the annual Red-White intrasquad game at Reynolds Razorback Stadium.

Jennings, the secondary coach hired over the winter from TCU, was asked if Washington's scrimmage graded well beyond his obvious big plays.

"You know what, he had some breakups, had a pick, graded out very high," Jennings said. "The one thing Carroll is doing is playing a very smart football game right now. He doesn't have a lot of mental busts out there. He is not a guy who is looking lost in scrimmages or any time we do some kind of team activity. I am pretty proud of him and pleasantly surprised by him, too."

Smith said Jennings welcomed a fresh start with the almost entirely new defensive staff. Second-year linebackers coach Randy Shannon is the only defensive staff returnee from 2013.

"Carroll is a guy who has really embraced what we are trying to do defensively," Smith said. "I think his attitude has been very good. He has been doing some of the little things on his own trying to get better and it has showed. Now the big thing not only for him and the other guys is to continue that through the summer."

Coaches have asked Washington to play boundary corner, and they have worked him in nickel packages as the nickel back.

"I like it (boundary) a lot," Washington said. "It's a lot different than what I am used to because most teams don't pass it to the boundary. I am more of a run-support guy. I'll be doing a lot more banging than I expected to do. Just another thing of playing physical as Coach Smith wanted me to do."

How about nickel that moves him off the corner?

"Yeah, I am starting to get the hang of it," Washington said. "It was tough at first being out there in the middle of the field, and it's not an easy position to play. It's harder than being out there playing corner, but I am starting to get better and watch more and more film and do what Coach Smith wants me to do. So far I have got two interceptions off that spot, so hopefully I will get more the coming season. That's where I was for the pick last Saturday."

Washington said he sees a more agressive scheme creating more pressure than last season.

"Coach Smith, he's got some wicked schemes up there," Washington said. "It just seems like somebody is going to come free every play. I just can't wait to see in real game how it's going to be."

Senior Tevin Mitchel, Washington and sophomore Jared Collins are running ahead of the pack at corner, Jennings said, with junior Will Hines and sophomore D.J. Dean pressing as backups.

Incumbents Alan Turner, the fifth-year senior from Junction City, and junior Rohan Gaines continue as the first-team safeties.

"We are pretty salty with that first group," Jennings said of safeties. "We have got to get some experience with that second group. We have a lot of guys without a lot of experience. I am talking about Davyon McKinney (the junior from Forrest City) and (redshirt freshman) De'Andre Coley. But Alan Turner has been pretty solid for us, as well as Rohan Gaines has made some plays. We just have to continue to get Rohan to become a smarter football player and play within the system, we will be a lot better."

Smith was asked what he's looking for the remaining four practices of spring drills and what has impressed him so far.

"The most important thing is they are giving great effort," Smith said. "We are still a work in progress with a long ways to go but the effort on their part is there. It's important we have a great final week Saturday through the spring game."

"