Hogs spring: O line shuffles to build depth; LB arrested; Dorrell gets settlement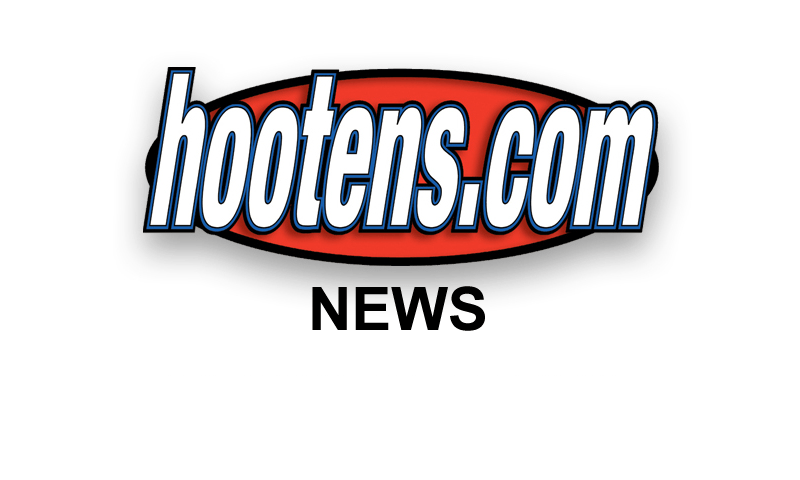 FAYETTEVILLE - Even before the volcanic scandal resulting in the April 10 firing of Arkansas coach Bobby Petrino, there has been upheaval on the Razorback offensive line.
Not scandalous upheaval, just upheaval as junior Alvin Bailey, a two-year starting offensive guard named second-team all-SEC last fall, worked at second-team guard behind mostly scout-team third-year sophomore reserve Luke Charpentier.
This final week of spring drills concludes with Saturday's 2 p.m. Red-White intrasquad game.
| | |
| --- | --- |
| | |
| | Chris Klenakis |
The same offensive line coach, Chris Klenakis, who coached with former head coach Bobby Petrino, continues with his same approach.

"Developing depth," Klenakis explained after Tuesday's practice, recalling two springs ago running redshirt freshman and now current two-year junior starting center Travis Swanson ahead of fourth-year junior incumbent center Seth Oxner. "Two years ago you all threw that at me when Swanson was taking one reps in the spring and Oxner wasn't. Swanson was looking great in the drills, but was it him or the drill, or how would he respond going good on good? I had to find out. And I believe Swanson ended up being a pretty good player, too."

What's he finding out about Charpentier?

"It's been good," Klenakis said. "Sometimes you don' t know how a guy is going to perform until you put him in a situation where he has got to go against the best. He may be looking against the twos and then all of a sudden against the ones he's not. But then you step up to that level, there is only one way to find out."

And what's he finding out about Bailey, a fourth-year junior knocked down a spring peg just like graduated middle linebacker Jerry Franklin (UA tackle leader from 2008-2011), was two springs ago before reemerging to start every game in the fall.

"Alvin had a great day today," Klenakis said. "He is competing and playing hard. Alvin is a team person. He is going to compete and he is going to make us better. You know it doesn't mean you don't start both Luke and Alvin next year. You get your best five on the field. The key to offensive line coaching is to find your best five."

It must stun Charpentier to be in that first-team mix.

"It has been a surprising spring," Charpentier said. "If you had told me how the spring was going to go when it first started I never would have thought I would be working with the first team. But it gave me a chance rotating around. You definitely learn to pick it up a little bit, but I am going on my third year and you get used to going against people like (star defensive tackle) Robert Thomas."

Charpentier said he draws inspiration from a couple of once-buried-on-the-depth chart linemen, Grant Freeman and Grant Cook, starting as fifth-year seniors for last year's 11-2 Hogs.

"Looking at guys like that, five-year seniors who put it all on the line," Charpentier said, "that's an inspiration for me to work hard every day. Some people go through five years of college and never get their shot, and I am going on my third and getting looked at."

Charpentier knows Bailey will come thundering back in the fall but says the first-team experience has the third-year sophomore, "ready to work my butt off this summer."

Bailey said the Hogs are competing but also bonding in wake of their head coach's firing with linebackers coach Taver Johnson as acting head coach while offensive coordinator Paul Petrino and defensive coordinator Paul Haynes continue coordinating.

"Recent events have brought us a lot tighter as a team," Bailey said. "We have been grinding pretty hard and I feel like we are getting better and ready to put on a show on Saturday (the spring game)."

While Arkansas athletic director Jeff Long decides to promote an interim head coach from the staff for the 2012 season or seek a coach from outside either as permanent or interim, rumors have floated this week that former Tennessee coach Phil Fulmer, 58, might be a candidate.

If he is, Travis Swanson doesn't know about it or any other candidate.

"I know people are trying to keep up with it online but school and football is all I am trying to keep up with," Swanson said. "I try not to pay any attention to that stuff and what happens, happens. The whole team is comfortable with the coaches we do have now, but we all trust Jeff Long with the decision that he makes."

Junior tight end Austin Tate of Harrison, injured during last Friday's scrimmage, won't play in Saturday's Red-White game, offensive coordinator Paul Petrino said Tuesday.

Paul Petrino said the staff is "leaning" to scrimmaging the ones against the twos offensively and defensively Saturday.

BACKUP LB ARRESTED
Sophomore linebacker Tyler Gilbert was arrested Tuesday and charged with aggravated residential burglary and felony theft of property.

Gilbert has been indefinitely suspended from the Razorbacks team, Arkansas acting head coach Taver Johnson has confirmed through a UA spokesman.

Fayetteville police reported Gilbert and two others, Jesse Booker and Ryan Graves, who are not members of the football team, are alleged last Friday to have broken into the apartment of Mbato Nkwocha, a Fayetteville resident and fellow UA fraternity brother and stolen property valued at $285.

Gilbert played five games last season and was credited with three tackles. He has been in the rotation competing at inside linebacker this spring.

DORRELL SETTLEMENT
Jessica Dorrell, the UA employee with whom Bobby Petrino admitted having an "inappropriate relationship," just before The Arkansas State Police report revealed she was a passenger during Petrino's April 1 motorcycle crash, has resigned her position "effective immediately" as the student-athlete development coordinator for football.

At Petrino's strong recommendation, Dorrell, 25, was hired March 28 from her women's athletics fund-raising duties with the Razorback Foundation to the $55,000 post on Petrino's staff.

She departs the UA, one week after Petrino was fired and has agreed, the UA reported in its press release, not to attempt to sell or profit from her affiliation with Razorback athletics.

Dorrell, a UA grad and former Lady Razorback volleyball player before working at the Razorback Foundation, will receive " approximately $14,000 as part of a settlement and resolution of all matters between the parties."

Long was quoted: "While Ms. Dorrell had a legitimate right to apply for and accept a position within the football program, the circumstances surrounding the former coach's decision to hire her compromised her ability to be effective in such a position. She and I believe she should have the opportunity to move on."




"