Hogs to Sprinkle in two-tight end sets, enhance running & passing game; more notes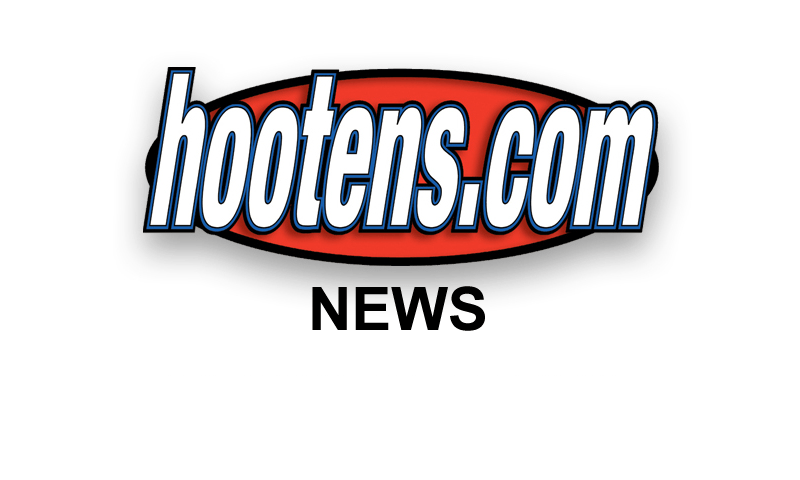 | | |
| --- | --- |
| | |
| | Jr TE JEREMY SPRINKLE |
FAYETTEVILLE - They still call him Sprinkle, but there's more than a sprinkling of added muscle on fourth-year junior tight end Jeremy Sprinkle.

Barely above a gangly 200 pounds when he signed out of White Hall in February 2012, the 6-6 Sprinkle threw his 251 pounds around Thursday as the Razorbacks continued spring drills.

"It's the spectacular spring of Sprinkle," Arkansas tight ends coach Barry Lunney said, laughing after Thursday's practice. "Something like that. He's been good. He's been really solid. I've been real pleased with him."

Always the pass-receiving threat much like All-SEC tight end and teammate Hunter Henry, Sprinkle is blocking with Henry to be 250-pound bookends in two tight ends sets and holding his own when the lone tight end.

"He has gotten stronger," Henry said. "And it helps us tremendously in the run game being able to move people, fitting on Sam linebackers, fitting on defensive ends and being able not just to stalemate them but move them actually, which is awesome. We all know what he can do in the passing game and the vertical threat he presents, which is going to be tremendous to our offense."

The better he blocks and more durable he is, the more Sprinkle can play. And the more Sprinkle can play, the fresher Henry becomes and the more diversified the passing game becomes for senior starting quarterback Brandon Allen.

"He's put on a lot of muscle," Allen said. "He's still moving as well as he can move. We all know how fast he is. He's going to be a big-time mismatch for a lot of defenses."

Sprinkle had built up to the 240 range last fall, adding 10 strategic pounds in the off-season.

"It's helped a lot," Sprinkle said. "I just feel a lot stronger, controlling the defensive ends in the run game, and it hasn't slowed me down a bit. It just feels a lot better."

COLLINS PRAISED
After Saturday's scrimmage, Coach Bret Bielema praised running back Alex Collins for coming back to complete the scrimmage after he injured an ankle early in the scrimmage with an ankle injury. Collins finished with 28 yards on six carries.

New running backs coach Jemal Singleton was asked Thursday about Collins.

"I think any time a guy can suffer an injury and come back from it, that's the true measure," Singleton said. "This is a game that as a running back, the number of times that you are going to be 100 percent to play probably went away when you were in high school. So play through adversity, play through pain, that's something you have to do."

WORKHORSE WALKER
To insure keeping running back Jonathan Williams injury free this spring, Williams has not scrimmaged on Saturdays. And he has not been tackled to the ground during the Tuesday and Thursday practices.

That has meant more work for Collins and senior Kody Walker, also listed as the first-team fullback but operating at tailback this spring. Walker logged a scrimmage-leading 20 carries Saturday.

"Kody has played two positions for us this spring and done a lot," Singleton said. "He has done some really good things. He has been as pleasant a surprise since I have been here."

A MODIFIED SATURDAY
Arkansas is off Friday, practices Saturday and wraps its final three drills next week.

So far redshirt freshman running back Juan Day (torn ACL in a knee earlier this spring) is the lone Razorback who required significant surgery from this spring's drills.

Bielema aima to keep it that way.

So with two major Saturday scrimmages down and the Red-White game closing spring practice April 25, it appears the Razorbacks will modify this Saturday.

"We had a great scrimmage on (last) Saturday and we feel really good we got out of that thing healthy," offensive coordinator Dan Enos said. "So I don't know how much live work we will do, but there will be a lot of different situations. That's the big thing, put these guys in different looks and different situations and make them respond."

BACKUP BATTLE
Also the quarterbacks coach, Enos addressed the backup QB battle between Austin Allen, the third-year sophomore and backup last year, and redshirt freshman Rafe Peavey, in his second Arkansas spring as a 2013 December high school graduate.

"I like both of them," Enos said. "Nobody has separated themselves at this point. We have got to continue to put them in situations. I like how they are responding to the competition."




"