Hogs: QB Allen ahead of Mitchell as passing game finally progresses; more notes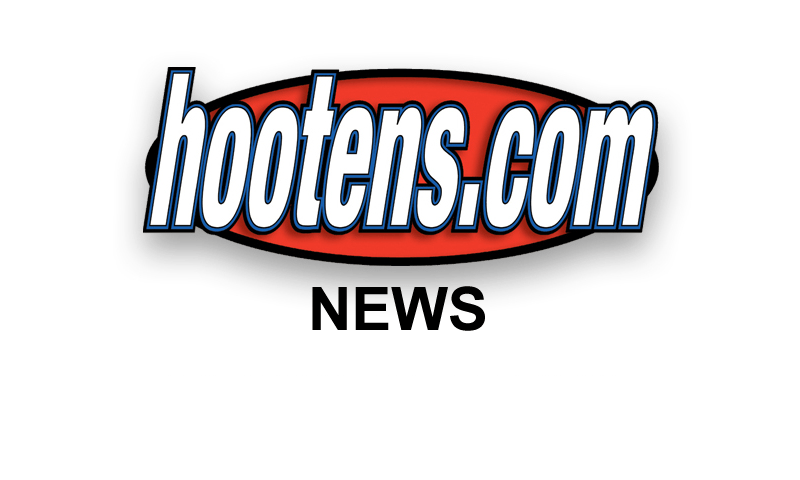 FAYETTEVILLE - After hearing all spring about head coach Bret Bielema's power running game, his new offensive coordinator talked Tuesday about an improving passing game.
| | |
| --- | --- |
| | |
| | OC Jim Chaney |
Jim Chaney, formerly the offensive coordinator at Tennessee, Purdue and in the NFL, commented on the passing progress of Arkansas quarterbacks Brandon Allen, the third-year sophomore from Fayetteville, and fifth-year senior Brandon Mitchell of Amite, La., who worked at receiver last fall.

The Razorbacks have only Thursday's practice remaining before Saturday's 2 p.m. Red-White spring game at Reynolds Razorback Stadium. They did plenty of passing without full contact last Saturday before Bielema conducted a 14-play, goal-line scrimmage.

"Until now, it's been tough for me to say anything positive about what we've been getting done in the passing game," Chaney said. "There actually were some plays that were recognizable and we threw it and caught it pretty well. We made a few explosive plays, and I was pleased with the development."

The passing game apparently improved more during Tuesday's closed practice.

"I'm pleased with what's gotten done there with the two Brandons and AJ. (Derby the junior college transfer and former University of Iowa quarterback running third team)," Chaney said. "They've been doing a pretty solid job so I'm comfortable where we're at a little bit better than the last time we spoke."

Chaney meets the press after Tuesday practices, and defensive coordinator Chris Ash meets the press after Thursday practices. Bielema meets with media after the Saturday scrimmages.

Although Allen has run first-team, while Mitchell has operated mostly second-team, nobody has been designated THE starting quarterback.

"That's coach's call," Chaney said, referring to Bielema. "He'll make that. My job is to get them all ready the best I possibly can using the reps that he's given me with them."

Chaney did say Allen had an exceptional day throwing the deep ball Saturday and Tuesday.

"Statistically when you look at accuracy and decisions, he (Allen) is a little bit ahead," Chaney said. " But not considerably. I feel comfortable in letting those guys compete until Coach (Bielema) is determined to make some decisions on which way he wants to go."

Mitchell is the better runner, but he acknowledged it can be difficult for a running QB to prove himself while wearing a caution jersey during spring and August scrimmages.

"In a scrimmage, like on a third and five, and I feel like I can get 10 or 12 yards and take off running and they blow the whistle," Mitchell said. "And the ones go back in and the twos aren't even in any more, that's the only thing that's a little frustrating."
| | |
| --- | --- |
| | |
| QB Brandon Mitchell | |
Both say the competition is good.

"Me and B. Mitchell are pushing each other and making each other work," Allen said. "The competition between us is bringing out the best in both of us. So naming it or not doesn't really make a difference because even if they did name it, we are still going to push each other."

Mitchell said much the same and said he's glad to be playing QB only after shuttling last fall between QB and receivers. In years past, Mitchell played on some special teams rather than just sit behind graduated QBs Ryan Mallett and Tyler Wilson.

"Yeah, it's been real good knowing where you are going to be and not worried about if Tyler is hurt and if I have got to move back to quarterback this week," Mitchell said. "You wake up the next day knowing you are playing quarterback and can just focus on that."

Mitchell said a big key to improved pass protection and the running game is the revamped offensive line. Brey Cook of Springdale Har-Ber has shifted from right tackle to right guard, and Grady Ollison of Malvern moved up to first-team right tackle.

"I think when we made (those moves) we added a lot of strength and a lot of athleticism to the offensive line, which helped tremendously," Mitchell said.

Cook says he enjoys matching his 317 pounds against the big defensive tackles inside, especially in a power offense geared to pound the ball more than the passing offenses of former coach Bobby Petrino.

"We get to go out there and do what we signed up to do, pound the rock," Cook said. "Just be big and be bullies out there. It's a lot of fun. That's really what you want as offensive linemen: to be able to kind of knock people around."

"