Hogs: O line unsettled; former QBs grow at new spots; prepping for Auburn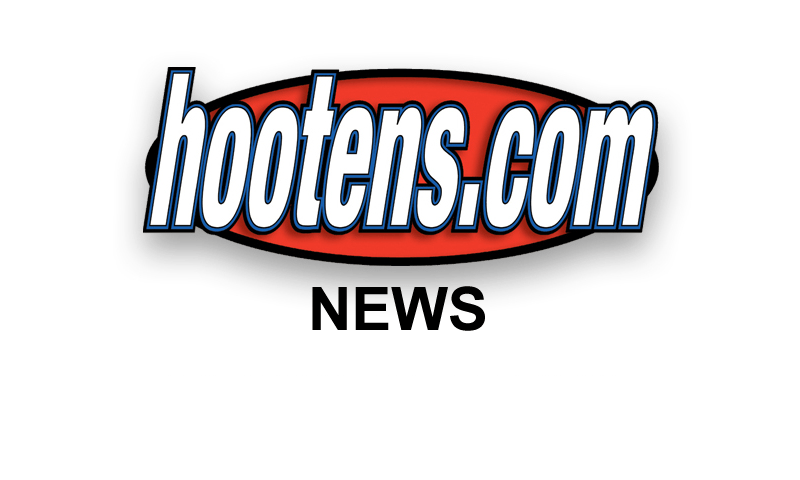 FAYETTEVILLE - Arkansas offensive line coach Sam Pittman says his group has improved this spring but adds that he's further from naming a starting center and starting left guard than at the start of practices.
Back in March, senior Luke Charpentier ran No. 1 center, and junior Grady Ollison ran No. 1 left guard.
| | |
| --- | --- |
| | |
| | Jr OL Mitch Smothers |
Since then, Charpentier, junior Mitch Smothers and sophomore Cordale Boyd have gone back and forth at No. 1 center, while Ollison, Smothers , Charpentier and Boyd variously have operated at left guard.

Other than Boyd working strictly at center, that was the shuffling scenario for Tuesday's closed practice, Pittman said.

"We did the same thing we did in the (Saturday's) scrimmage," Pittman said. "We put Mitch in there some, and we played Luke in there some. I think we have got two positions we are not positive who is going to be the starter at this point. We have got to figure out who is going too play left guard for us and who is going to play center for us."

Ollison and second-year JC transfer Jon McClure worked at guard. Ollison worked a lot of first-team during Saturday's scrimmage, but the fourth-year junior from Malvern was candid in his self-evaluation.

"Obviously not too good," Ollison said. "A lot of guys won't admit that, but me being me, I am going to tell you true. I felt I didn't do too good."

The Razorbacks have practices Thursday and Saturday, workouts the following Tuesday and Thursday and then the April 26 Red-White game to sort out who enters summer as the incumbent center and left guard.

FORMER QBs ADJUST
In their moves to wide receiver and tight end, it should help former quarterbacks Damon "Duwop" Mitchell and AJ Derby that they experienced the direct supervision of offensive coordinator Jim Chaney, say receivers coach Michael Smith and tight ends coach Barry Lunney Jr.

"The great thing about it is he knows the offense from his time with Coach Chaney," Smith said of Mitchell while praising Mitchell's athleticism. "He was real reluctant at first, but I think he sees himself getting more of an opportunity."

Smith, a QB converted to receiver at Kansas State, said he has shared that experience with Mitchell.

"I was a quarterback and I didn't want to jump out there at wide receiver," Smith said. " But once you see what these guys do ... he's been great the last two days and we are going to keep force-feeding as much information as we can."

Mitchell redshirted as a QB last year, but Derby was last year's backup and finished one game when starter Brandon Allen was injured. Derby started the next game with Allen still out.

The intensity Derby experienced at QB helps him at tight end, Lunney said, as does the physicality when moving from QB to linebacker at Iowa before transferring to Coffeyville (Kan.) Community to resume quarterbacking before transferring to Arkansas.

"If we could have everybody on the offense spend a year in Jim Chaney's meeting room learning and being taught the structure of the offense, man what an advantage that would be!" Lunney said. "He brings a really nice sense, especially in the passing game, with the presence of where I am supposed to be and what I am supposed to do. That's been really nice."

"His (Derby's) awareness - he sees the position through the set of a quarterback's eyes," Lunney said. "The other guys at tight end haven't had that luxury. It has been refreshing to see a different vantage point. He's done a nice job for us. And I think you see his background as a linebacker at Iowa come out at tight end. You play linebacker, I don't care if you are really good at it or not, you have to not mind contact."

Derby (6-5, 246) said laughing, "I am used to getting hit. My brother grew up beating me up all the time so I am used to it. He played tight end at Iowa."

PREPPING FOR AUBURN
Chaney was asked about Tuesday's practice and prep work for defending SEC champion Auburn, the Hogs' season-opening foe Aug. 30 in Auburn, Ala.

"Good work today," Chaney said. "Did a lot of red zone, a lot of move the field, a lot of good times out there today. The kids had a good attitude coming back for a Tuesday. I was pleased with it. We made some mistakes, but we can learn from it and keep right on growing."

Did they work much on Auburn?

"We did," Chaney said. "We got a little Auburn work done. At the end of the day, we probably didn't do it at the rate we needed to. We'll try to look at it some tomorrow and try to get some stuff adjusted in that regard. But we are trying to move that way a little bit as we keep pushing through.

Most of the installations are done right now, so we're not adding a lot of new offense. It's time to start thinking a little bit about the future."




"