Hogs: competition fierce among kickers & D linemen; more notes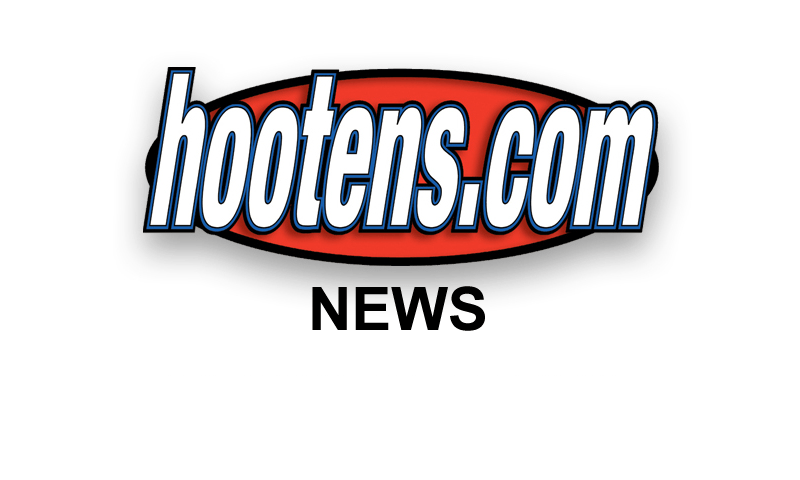 | | |
| --- | --- |
| | |
| | PK ADAM McFAIN |
FAYETTEVILLE - Walk-ons, often college football's forgotten, can push and even surpass entitled scholarship players, much to the head coach's approval.

Arkansas walk-on Adam McFain (Greenwood) won the place-kicking job at midseason last fall, allowing Coach Bret Bielema to show all Razorbacks they cannot get complacent.

"You have guys come in and outwork somebody else," said Rory Segrest, the kicking and defensive line coach. "Adam just stepped up. Heck, he wasn't even with the original group we brought in with the 105, and he came out and earned the spot. I think that's one of the things those guys realize: we are going to put the best player on the field regardless of what year he is or how long he has been there."

McFain, and 2014 senior walk-on John Henson before him, both supplanted Cole Hedund, the recruited freshman heir apparent to 2010-2013 place-kicker Zach Hocker.

Hedlund ended up redshirting in 2014. He kicked a 59-yard field goal Saturday that had teammates hoisting him since Bielema called it the close of scrimmage. Walk-on Lane Saling kicked an impressive 53-yarder Saturday but was short from 59.

"Competition makes you better," Segrest said Tuesday. "Adam and Cole, even Lane for that matter, have upped their game and really worked hard in the off-season. Heck, they all want the job and are really putting that extra time in. It's going to be a great battle."

Getting hoisted by teammates for booming the 59-yarder felt a whole lot different to being the last fall's high school phenom redshirting while beaten out of a job.

"Yeah, that was pretty awesome," Hedlund said Tuesday of being hoisted last Saturday. "That was probably the best moment over making the kick, just being lifted up by my teammates knowing they were supportive of me. That was pretty awesome."

And last fall?

"It was hard," Hedlund said. "Just because I wish I was out there. But there were some things I needed to work on, and I think now I feel I am really confident with my kicking. I think things are going well."
| | |
| --- | --- |
| | |
| | Sr NG DeMARCUS HODGE |
Hedlund said it will "definitely" be worth it eventually to kick as a fifth-year senior because he sat out a freshman year when he wasn't as ready as he thought he would be.

"There are a lot of things," Hedlund said of adjusting from high school to kicking in college. "I think that redshirt year really helped me."

D-LINE DUELS
Segrest supervises some fierce competition on the D-line, too.

Senior noseguard DeMarcus Hodge practiced Tuesday ahead of sophomore Bijhon Jackson of El Dorado, who has practiced first-team in the middle and generally drawn praise throughout the spring including Tuesday.

"DeMarcus has worked really hard this off-season performed really well Saturday (during the scrimmage)," Segrest said Tuesday after the Razorbacks deferred to the rain and practiced inside the Walker Pavilion. "And we are very pleased with what Bijhon has done. Part of it was to see Bijhon's reaction, and he did what he is supposed to do. He stepped up and has done some good things. I will roll them both in there and let them keep battling.

"Competition is going to bring out the best, and we are going to compete right up to our opening game (Sept. 5) against UTEP."

Junior Deatrich Wise, a standout in Saturday's scrimmage, has switched from the R defensive end to the E end, lettered such by defensive coordinator Robb Smith.

Returning starting defensive end JaMichael explained the E he plays, and the R manned first-team by third-year sophomore Tevin Beanum of Forrest City.

"The R plays a lot of coverage stuff, and the E is just an attacking guy," Winston said.

ALEX OUT
Junior running back Alex Collins was withheld from Tuesday's practice after injuring an ankle during Saturday's scrimmage, though he returned to the scrimmage.

SATURDAY SCHEDULE
The Razorbacks have a closed practice Thursday then a 11 a.m. scrimmage Saturday at Reynolds Razorback Stadium. It will be open and free to all Razorback Foundation members and season-ticket holders.

Razorback Foundation members are asked to have their membership cards or e-mailed proof of membership and season-ticket holders are asked to show their e-mailed proof of season tickets.

All Razorback Foundation members and season ticket holders can bring up to six guests Saturday.




"