Hogs: D still ahead of O in throttled-back scrimmage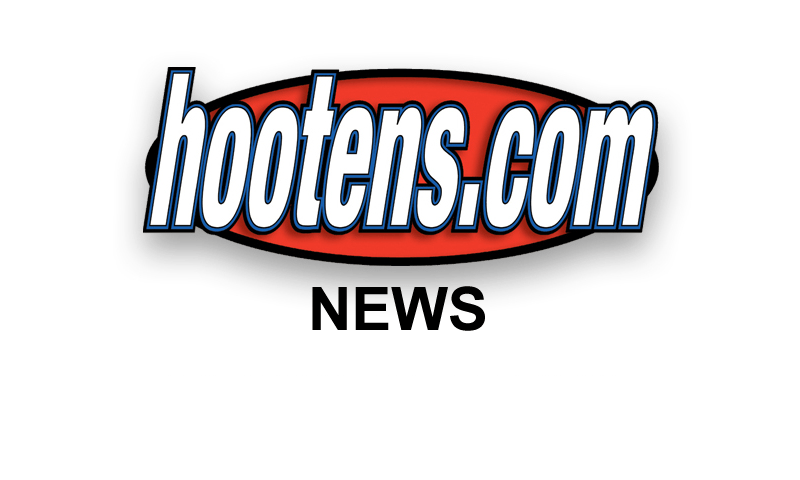 FAYETTEVILLE - First-year Arkansas coach Bret Bielema cut back the scrimmaging Saturday to insure a fresher spring game finale next Saturday.

| | |
| --- | --- |
| | |
| | Hog HC Bret Bielema |
A 14-play goal-line scrimmage through light rain was the only live tackling Saturday at Reynolds Razorback Stadium. The Red-White spring game is set for 2 p.m. Saturday, opening with the best of the offense vs. the best of the defense.

"We had an over 100-play scrimmage last Saturday," Bielema said. "And I thought we might be pushing the envelope a little bit if we did that again today for its entirety and go good against good next Saturday. So we backed off with a normal practice except for down there with the red zone goal line."

Bielema promised the entire first half of the spring game will be first team vs. first team.

"We have gotten so much better every day because we have been going good against good," Bielema said. "So for the whole first half Saturday, unless something dramatically changes, you will see the best of Arkansas going at it in every phase of the game."

Bielema hopes his first spring game, which has free admission, will attract a record attendance.

"I know you have set a record the last two years with 45,000," Bielema said. "I would like to break that thing with 50 (thousand) or more."

For Saturday's closed practice, second-team quarterback Brandon Mitchell would have preferred one play be stricken from the record. During the goal-line scrimmage, the senior threw an interception down the middle that second-team middle linebacker Robert Atiga returned for an 85-yard touchdown.

"Brandon Mitchell continues to improve, but you can't have a critical turnover there in the red zone," Bielema said. "In the red zone, everything is magnified times a thousand. You get down there and have a penalty, you have a turnover or a false start - anything like that can take points off the board."

First-team quarterback Brandon Allen quarterbacked the only TD drive against the first defense, 4 yards in three plays with fullback Kiero Small scoring as a tailback from the two. Allen, the third-year sophomore from Fayetteville, merited Bielema's praise for the passing game part of Saturday's practice.

"Brandon Allen especially looked very crisp on some of his throws stepping up in the pocket" Bielema, the only coach media available Saturday, said.

Arkansas' veteran defensive line continued to dominate the younger offensive line, including a first-team sack of Allen by defensive end Trey Flowers.

Senior 3-year starting center Travis Swanson was the lone senior on Saturday's offensive line with right tackle David Hurd nursing a strained knee and stricken by appendicitis, Bielema said.

Nonetheless, Bielema praised the offensive line's "huge improvement" from the start of spring ball going into this final week of practices. "If there's a group from when we started to where we are that had to change the most and have done that, it's been the offensive line," Bielema said.

With Hurd and customary tackle backup Chris Stringer both "banged up," Bielema said, third-year sophomore Austin Beck practiced Saturday at right tackle on a first-team line that includes Swanson, guards Mitch Smothers and Brey Cook, third-year sophomore left tackle Grady Ollison of Malvern and senior tight end Austin Tate of Harrison.

Junior transfer guard Jonathan McClure got "banged up" during Saturday's session, Bielema said.

Sophomore running back Kody Walker, once expected to be sidelined all spring rehabbing from the broken leg prematurely ending his 2012 season, did a little goal-line scrimmaging Saturday.

"Obviously he'd been cleared 100 percent by the medical staff," Bielema said. "He looked very good. I'm very intrigued by what he brings to the table."

Redshirt freshman cornerback Jared Collins worked on the first-team defense Saturday ahead of incumbent Will Hines ("sore hip," Bilelema said but practicing).

Sophomore Kelvin Fisher, a cornerback, running back then cornerback again, now practices at reserve free safety.

"We definitely have two safeties in (senior free safety Eric) Bennett and Rohan (Gaines, the sophomore strong safety) playing very, very well. TQ (JC transfer strong safety Tiquention Coleman) just the more reps he gets, he plays better when we're in pads. But we need to find that fourth safety."

Third-year sophomore Davyon "Sleepy" McKinney of Forrest City, also converted after spring drills began from cornerback, contends behind Bennett..

"Sleep's been extremely receptive," Bielema said. "What is really going to benefit him, I think, is in the fall when we go back and he is going to hear everything again from a safety's perspective. He has an entire summer and fall camp to prep himself. He has got the size and arms and length and the ability that you feel is ideal for a safety."




"