Hogs scrimmage: Derby impresses at TE; RBs (minus Marshall) effective; defense gets 6 INTs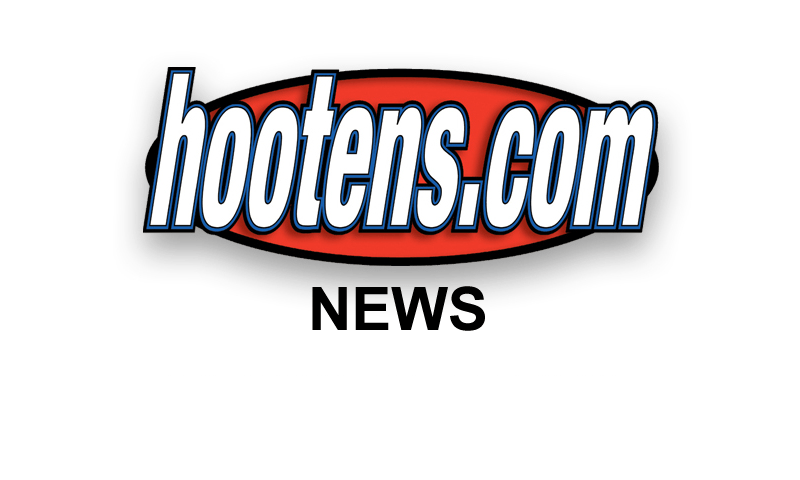 | | |
| --- | --- |
| | |
| | Arkansas HC Bret Bielema |
FAYETTEVILLE - What Arkansas coach Bret Bielema said off the field about his quarterbacks and former QBs playing other positions proved even more newsworthy Saturday during a 101-play scrimmage at Reynolds Razorback Stadium.
Following the scrimmage, Bielema asserted (as he has all spring) that junior incumbent QB Brandon Allen is the indisputable, unchallenged No. 1.
Bielema explained the position moves of senior AJ Derby, last year's backup QB, to tight end and the apparently permanent move of redshirt freshman QB Damon "Duwop" Mitchell to receiver/punt returner and running back.
Bielema said true freshman QB Rafe Peavey of Bolivar, Mo., has pulled closer to a dead heat with redshirt freshman Austin Allen at No. 2 quarterback.
First Brandon Allen: "I think B.A. is our No. 1 quarterback," Bielema said. "That kind of separated itself from the time we had our last game to the time of our first two weeks of practice. I just felt B.A. really has to compete against the rest of the SEC. There isn't anybody in our program who is to his level."
Bielema said the key now is for the Razorback defense to pressure Allen and prep him for the SEC season.
Bielema has not spoekn to the local media since last Saturday's scrimmage. So this marked the first time that media could ask him about Derby (6-5, 246) practicing at tight end and about Mitchell's move to receiver. Media saw Mitchell practice both at QB and some receiver Thursday.
Neither Derby nor Mitchell initially wanted to move from QB, but Bielema said he and offensive coordinator Jim Chaney believe their talents can be utilized at other spots and that Austin Allen and Peavey need the extra reps.
Derby impressed the coaches Tuesday and Thursday at tight end. And though Derby dropped what would have been a wide-open 59-yard touchdown Saturday from Brandon Allen, he completed that 13-play, 68-yard drive against the first defense by catching an 8-yard TD. Derby also caught a 14-yard pass Saturday.
"He came out Tuesday and was incredible," Bielema said. "Thursday was much of the same. Today, when he dropped that pass, I think it's the first drop he had in team situations. He just has been catching everything. He's loving it."
Duwop Mitchell, Bielema admitted, does not love not being a QB but showed his "explosive" ability taking a screen pass for 28 yards. Mitchell also carried twice Saturday for 10 yards, throwing a key downfield block on tailback Denzel Evans' 17-yard run, and he returned punts.
"If Duwop will wrap his arms around it, hug it up and kiss it, I think it would work very, very well," Bielema said of switching positions. "If not, it's not going to work. I will help him wherever he needs to go or whatever he wants to do."
Regarding Austin Allen and Peavey, Bielema said, "I thought Rafe and Austin, probably even Rafe a little more, really made some huge strides this week."
For Saturday's scrimmage, always first-team offense vs. first-team defense or second offense vs. second defense, and most of it situational for specific downs and distances, Brandon Allen completed 17 of 25 for 157 yards and five TDs with two interceptions.
The long one dropped by Derby and an 11-yard laser TD to freshman wideout Jared Cornelius were among Brandon Allen's more impressive passes. Walk-on receiver Kendrick Payne, with impressive catches in consecutive Saturday scrimmages, junior Keon Hatcher, Derby, freshman Jared Cornelius and sophomore tight end Jeremy Sprinkle caught Brandon Allen's TD passes.
Senior cornerback Carroll Washington recovered a fumble early Saturday by Hatcher caused by linebacker Brooks Ellis' hit. Washington and Ellis picked off Brandon Allen passes. Washington also broke up two passes, while Ellis made eight tackles.
Austin Allen completed five of 10 for 39 yards with a goal-line TD pass to fullback Patrick Arinze.
Peavey completed four of six for 49 yards. He threw one interception picked off by TQ Coleman. Coleman, this week converted from safety to linebacker, made 10 tackles sharing scrimmage honors with first-team 'backer Martrell Spaight. Spaight had three stops behind the line.
Sophomore running back Alex Collins, credited by Bielema for playing hurt, led the rushers with 47 yards on 10 carries. Junior Jonathan Williams ran tough on the goal-line and had 13 carries for 30 yards and two TDs.
Junior big back Kody Walker (6-2, 246) banged away nine times 45 yards and two TDs, one a 14-yarder that stiff-armed cornerback Jared Collins.
"He's very powerful when he runs. You saw that today," Bielema said.
Left offensive guard, a revolving door of candidates who began the spring with junior Grady Ollison of Malvern first-team, had Ollison running first-team Saturday, while left guard contestants Cordale Boyd and Mitch Smothers worked at center along with first-teamer Luke Charpentier.
Sophomore running back/kick returner Korliss Marshall did not scrimmage because of stitches involving recent medical procedures, Bielema said. Bielema said he anticipates Marshall returning to contact drills before the April 26 Red-White game concludes spring practice.
Redshirt freshman defensive end Tevin Beanum of Forrest City, bragged on by the defensive staff during the week, was also withheld Saturday because of a concussion, Bielema said. "He is going to be out for a little bit but nothing severe we don't think," Bielema said. "He has been playing well."
"