Hogs scrimmage: Bielema gushes over offensive skill players, DE Wise; notes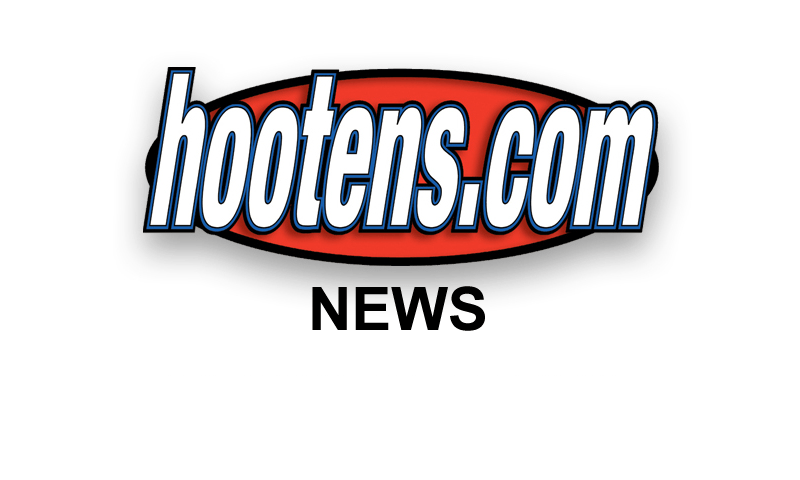 | | |
| --- | --- |
| | |
| | Sr RB KODY WALKER |
FAYETTEVILLE - Arkansas coach Bret Bielema saw enough merit on both sides of the football Saturday that he might not full-scale scrimmage the Razorbacks again until the April 25 Red-White game.

"Just from a day of work, I couldn't be more pleased," Bielema said after an estimated 1,500 attended the 122-plays scrimmage at Reynolds Razorback Stadium. "That was probably our more heavy work day. (Next) Saturday we will kind of see where we are at and if we are going to scrimmage or not. We would really like to get some opponent prep in these next three practices and good developmental work with our young guys."

Bielema was pleased how a couple of his older guys handled adversity.

Senior receiver Keon Hatcher, last week predicted by Bielema to miss up to weeks with a bruised knee, not only scrimmaged but scrimmaged impressively with three receptions for 39 yards.

Junior running back Alex Collins, a 1,000-yard rusher the past two seasons, "tweaked an ankle" early in the scrimmage, Bielema said, but returned and finished with six carries for 28 yards.

"Keon wanted to be out there," Bielema said. "We tried to hold him a little bit, but he wanted to be out there so bad. I think obviously we're a much better offense with him in there."

Bielema enjoyed seeing Collins tough it out. "I was glad to see him kind of battle through it and hopefully teach a little bit of something to himself." Bielema said.

With Bielema prescribing no spring scrimmaging (to avoid injury) for running back Jonathan Williams, Collins banged up and Denzell Evans out from a groin injury, senior tailback-fullback Kody Walker carried 20 times Saturday for 69 yards, and walk-on Connor McPherson ran 17 times for 48 yards.

Bielema devoted the first half of the scrimmage to situational down and distance and moved the chains for the second part matching the first-team offense vs. the first-team defense, and the second offense vs. the second defense.

QBs SHARP, PROTECT BALL
Junior tight end Jeremy Sprinkle of White Hall, four catches for 78 yards including a 14-yard TD, became starting quarterback Brandon Allen's most prolific target. Allen completed 17 of 23 for 229 yards and two touchdowns, including a 7-yard pass to fullback Chris Jones of DeQueen, without a turnover.
| | |
| --- | --- |
| | |
| | Jr TE JEREMY SPRINKLE |
"I challenged B.A big time," Bielema said. "He's got to compete against the rest of the SEC. There is no other quarterback here that is in his ballpark. He needs to press himself to be the best in the SEC because he's capable of doing that."

All the QBs scrimmaged in no-contact green jerseys prompting an offensive vs. defensive staff debate, Bielema said, whether Allen's 3-yard TD scramble indeed was legitimate.

Third-year sophomore Austin Allen, Brandon's brotherly backup, completed 10 of 12 of 80 yards, including a 6-yard TD to redshirt freshman tight end Jack Kraus (three catches for 30 yards).

Redshirt freshman Rafe Peavey and true freshman Ty Storey both completed four of seven passes; Peavey for 53 yards and Storey for 30. The quick whistles negating hits on the QBs made it difficult to determine sacks. Fifteen were counted, including a scrimmage-leading four by junior defensive end Deatrich Wise, demoted last week to second team behind sophomore Tevin Beanum of Forrest City.

"We really challenged him (Wise) this week," Bielema said. "The only person that will limit Deatrich Wise is Deatrich Wise. As we go out on the road and recruit defensive ends, you can't get any better than that. He's athletic."

First-team linebackers Khalia Hackett, Brooks Ellis and Josh Williams logged 11, nine and nine tackles, respectively, and walk-on second-team linebacker Josh Harris gathered 11 tackles.

Backup safety DeAndre Coley registered two of Saturday's six pass breakups, but the most spectacular PBU was a come-out-of-nowhere bat down in the end zone by walk-on safety Reid Miller.

KICKING GAME
Bielema got a kick on how the scrimmage ended.


Redshirt freshman Cole Hedlund, the Parade High School All-American kicker from Argyle, Texas, kicked a 59-yard field goal so impressively that Bielema whistled the scrimmage's conclusion as the ball sailed through the uprights. Hedlund is contesting walk-on Lane Saling behind incumbent starter Adam McFain.


McPherson, short from 59, and Hedlund both kicked 55-yarders. Hedlund and McFain kicked 47-yarders. McPherson kicked a 38-yarder and Saling kicked a 37-yarder early in the scrimmage.

"We wanted to give our younger kickers a shot to kick some long balls today," Bielema said. "Obviously, Cole Hedlund came through with a 59-yarder to wrap it up so I am excited about the competition there. If I have got to travel a kicker because one is better from the left hash and one is better from the right hash, I'll do that, too. I just want points."

Bielema lauded punter Toby Baker, last year's backup to graduated Sam Irwin-Hill, boomed 53- and 58-yarders Saturday.

Redshirt freshman safety Santos Ramirez was held out because of illness, Bielema said.




"