Hogs: Allen brothers 1 & 2 at QB; Derby catches passes; more Thursday practice notes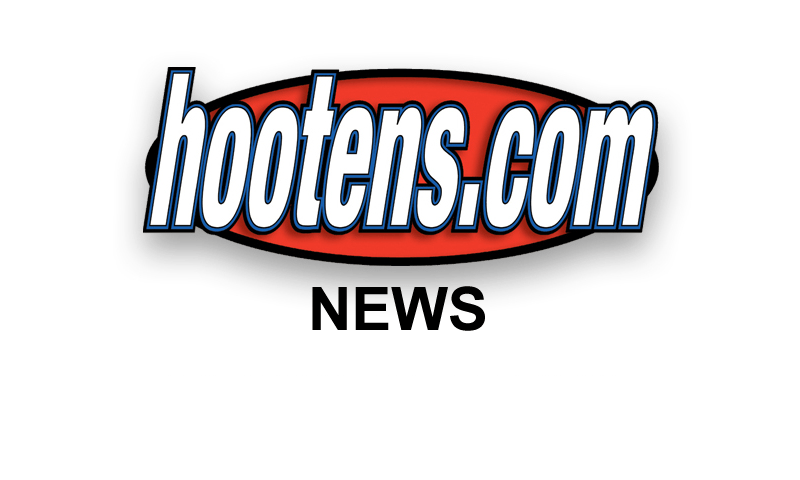 FAYETTEVILLE - On a Thursday when only defensive players and coaches were media available, the bigger news came from the offense as the Razorbacks practiced in pads for their last workout leading into Saturday's scrimmage.
Saturday's 11:45 a.m. scrimmage at Reynolds Razorback Stadium will be free to the public.
| | |
| --- | --- |
| | |
| | Jr QB Brandon Allen |
Thursday's open-to-media practice was the first for media to see backup center Cordale Boyd and starting left offensive guard Mitch Smothers switching places, and 2013 backup quarterback AJ Derby practicing at tight end. Redshirt freshman Austin Allen operated as the undisputed second-team quarterback behind his incumbent starting brother, fourth-year junior Brandon Allen.

Boyd worked Tuesday at left guard on a first-team line that included center Luke Charpentier, right guard Denver Kirkland and tackles Brey Cook and Dan Skipper. Smothers practiced at second-team center.

Derby, tight end sized at 6-5, 246, caught several passes at his new position practicing behind Hunter Henry and Jeremy Sprinkle, both standouts during last Saturday's scrimmage.

Hunter, the sophomore from Pulaski Academy, caught a 67-yard touchdown pass Saturday from Brandon Allen and caught another TD from Allen on Thursday. Hunter also made an impressive one-handed catch of an Allen pass Thursday.

The Allen brothers and true freshman quarterback Rafe Peavey hit some long passes Thursday, but redshirt freshman safety De'Andre Coley made a nice interception of an Austin Allen pass.

Junior receiver D'Arthur Cowan, held out of the previous spring practices to catch up on academics, practiced Thursday.


Second-year junior college transfer safety Tiquention Coleman, known as TQ among teammates and coaches, has practiced at linebacker in some special packages. Coleman practiced at linebacker all of Thursday. Coleman is listed 5-10, 207 but is a hard hitter and experienced pass defender as a defensive back.
| | |
| --- | --- |
| | |
| | Jr WR D'Arthur Cowan |
"TQ is a safety by nature," defensive coordinator Robb Smith said, "but I think when you can match personnel and get an athlete like TQ in your underneath coverage it helps when teams play three or four wide receivers. We are looking to find guys' strengths and weaknesses and then put them in a situation where they can be successful."

Sophomore defensive end Deatrich Wise stood out in Saturday's scrimmage as the leading tackler with nine, but his overall grade was lacking, defensive line coach Rory Segrest said.

"Deatrich is like a lot of guys who he will flash every now and then, but he has got a lot long way to go in terms of overall technique and consistency," Segrest said. "So he is doing some good things, but at the same time we have got to go do it rep in and rep out. He showed some flashes and got himself in position to make some plays."

Wise had to leave Thursday practices early because of a lab for one of his classes. First-team end Brandon Lewis, though dressed out, was held out of Thursday's workout because he was "banged up but will be fine," Segrest said.

So Tevin Beanum, the redshirt freshman from Forrest City, logged first-team time Thursday opposite senior starting defensive end Trey Flowers. "Tevin had a really good scrimmage the other day," Segrest said. "He understands how to turn speed to power as far as his pass rush goes. A lot of those guys are making a little progress. They just have a long way to go."

Last Saturday's scrimmage ended, with former defensive coordinator Bielema's head coaching approval, on a huge fumble-causing hit by safety De'Andre Coley. Ffifth-year safety Alan Turner of Junction City laughed at the suggestion that former Arkansas coach Bobby Petrino would have allowed a scrimmage to end with defensive dominance.

"Yeah, we are just trying to change things around and be a balanced team," Turner said. "I did like that with the scrimmage ending with a defensive play with Coley making a big hit and a fumble. I am glad it ended like that."

Dave Wannstedt, the former NFL head coach and assistant and former University of Pittsburgh head coach, attended Thursday's practice. Wannstedt and Robb Smith worked together for the Tampa Bay Bucs in the NFL.




"