Hogs: OC Enos to work backup QBs even more in Saturday's open scrimmage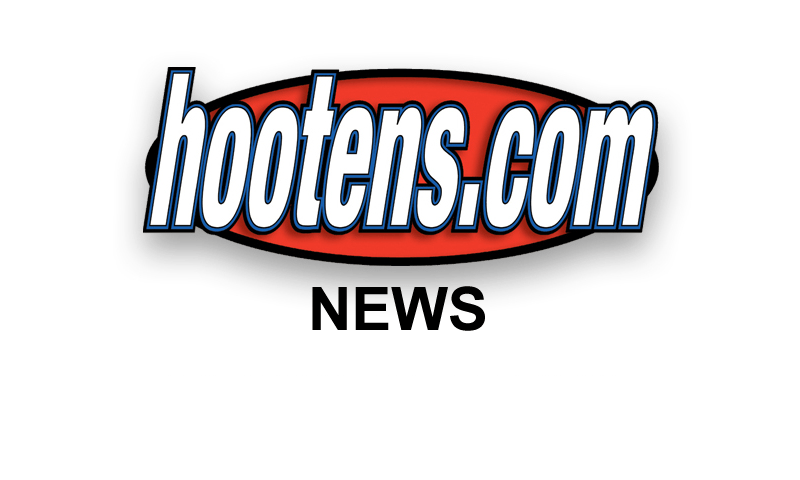 | | |
| --- | --- |
| | |
| | Soph QB AUSTIN ALLEN |
FAYETTEVILLE - Arkansas' new offensive coordinator knows the old Arkansas quarterback will be his starter this fall.

But who Dan Enos and head coach Bret Bielema tab to back up fifth-year senior QB Brandon Allen remains an ongoing process from last week's scrimmage to Saturday's 11 a.m open-to-the-public scrimmage and beyond.

Enos said third-year sophomore Austin Allen, Brandon's brother and backup last year, redshirt freshman Rafe Peavey and January enrolled freshman Ty Storey will get even more opportunity Saturday at Reynolds Razorback Stadium.

"They are going to get more plays," Enos said of the young QBs' upcoming scrimmage after Thursday's closed practice. "They are going to get a bigger body of work. Last scrimmage there were limited plays so they were in and out a lot. I am probably going to give them more plays in a row and try to get them in a rhythm before we substitute them out. We'll make the reps pretty even but try and give them more opportunity."

Stressful opportunities.

"We have to keep putting them in different situations and see how they respond," Enos said. "I think all of them need to play faster, but that's typical of any young quarterback."

EVALUATING WITHOUT HITTING
All the QBs practice and scrimmage in green jerseys, alerting the defense not to hit them.

That's no problem for Enos to evaluate Brandon Allen's mobility and poise since there are two full seasons of his starting quarterback game film to view, but is it more difficult to gauge the young ones scrimmaging with quick whistles?

"I don't think so," Enos replied. "I think they get a lot of different looks. I think Coach (Bielema) is real good about not blowing the whistle too soon so if a guy gets up and moves, and there is an area they can take off and run. Last Saturday at the scrimmage actually all four of them did really neat things in the pocket, moving subtly right or left and maintaining their eyes downfield and making accurate, good throws. I was very happy with that. Coach has been letting them play a little bit and you can see their escapability at times. All of them had a chance and all of them have done good things."

FAST GAME SLOWING
Even in a green jersey, Peavey said everything comes at him like he never saw as a running high school QB in Bolivar, Mo.

"The speed of the game, it's a whole lot quicker," Peavey said, laughing in understatement. "The SEC is a little bit quicker than high school."

However, it doesn't blur at him this spring like last spring's drills when he was a midterm high school graduate UA enrolled in January like Storey did this January straight out of Charleston High.

"It is like night and day honestly," Peavey said. "Just getting used to everything. I am starting my third semester here so I am getting used to school, and that helps a whole lot so I can just focus on football and not worry about all that stuff."

AUSTIN'S OLE MISS EXPERIENCE
Austin Allen does have the advantage of playing the second half of last year's Ole Miss game, inheriting a 17-0 lead when Brandon was injured, and completing a 31-0 victory.

"I think it helped my confidence a lot," Austin said. "Just being out there and seeing how fast you have to actually go through the reads and understand everything about it."

Austin Allen was seven of eight in last Saturday's scrimmage, throwing a 63-yard TD pass to Eric Hawkins and a TD pass to Luke Rossi while quarterbacking the second-team offense against the No. 2 defense.

"I feel like it has carried over to this spring," Austin said. "I feel more confident in seeing the defense, and I understand protections better."

Though his brother's backup, Austin Allen said it's every backup QB's aspiration to be the starter.

"All the guys want to be the starting quarterback," Austin said. "That's the reason they came here. I mean, I still think of him as my brother, but you're always trying to be better than someone else. You try to work every day to try to take his spot."

HATCHER MENDING
Senior wide receiver Keon Hatcher, the leading returning wideout from 2014 expected to miss two weeks because of a deep knee bruise, did some limited work Thursday.

Junior Drew Morgan of Greenwood with the first unit and Eric Hawkins, the fourth-junior from Longview, Texas, doubling as a sprinter, especially stood out in Hatcher's absence Saturday.

"I had to step up in the role because Keon went down," Morgan said Thursday. "But he practiced a little bit today. Obviously he's getting better."

The Razorbacks take Friday off and after Saturday's scrimmage have six of their allotted 15 practice dates left, closing with the April 25 Red-White intrasquad game.




"