Hogs: Healthy TE Henry joins bigger RB Collins as big-play threat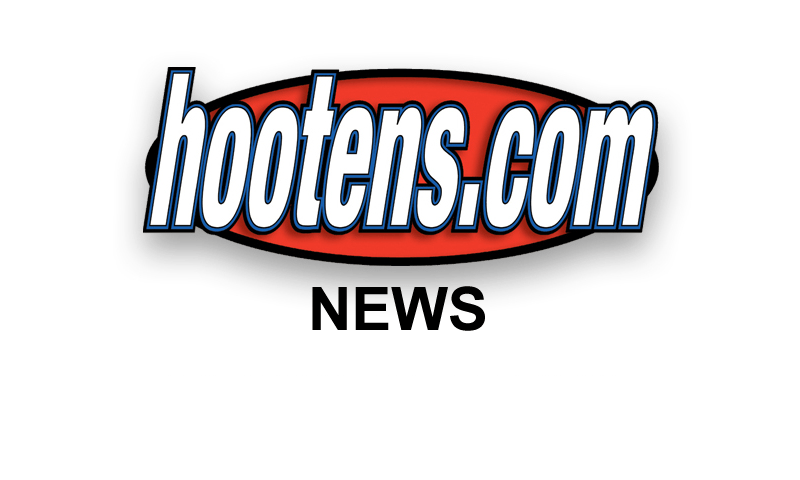 | | |
| --- | --- |
| | |
| Coach Bret Bielema | |
FAYETTEVILLE - The 67-yard touchdown catch and run that Arkansas tight ends coach Barry Lunney saw from sophomore tight end Hunter Henry during last Saturday's scrimmage was not a sight that Lunney said he could have seen last fall.
"He couldn't have made that play last year," Lunney said after the Razorbacks's closed practice Tuesday inside the Walker Pavilion. "His open-field speed has improved. Just to be honest with you, he wasn't ever healthy enough last year to open up and run in the open field. So it was great to see him have that gear to punch it in. We need more of that."
Pulaski Academy graduate Henry said the wear and tear of regularly playing as a true freshman last fall wore him down and that this first winter offseason working with strength and conditioning coach Ben Herbert has speeded him up.
"It was a long year," Henry said. "I got banged up a little bit, I had some muscular stuff in my legs and my knees had some fluid and stuff in there doing the year. But I didn't want to stop that from me being out there. Now with the winter getting bigger and stronger and the offseason with Coach Herb it's good to be back and good to be fresh. I feel the best I have."
Henry caught 4 passes for 91 yards from quarterback Brandon Allen last Saturday while third-year sophomore tight end Jeremy Sprinkle of White Hall caught 3 for 73 yards.
Sprinkle said the scrimmage both catching and blocking, not to mention how he is filling out a football suit, shows he is indeed a bigger, better tight end than when he first arrived at the UA from White Hall in 2012.
"I have gained about 35 pounds since I have been here," Sprinkle, now listed 6-6, 237, said. "And I gained 15 of them this offseason. When you gain that much that quick it takes you some time to get used to it with your body but I have kept my speed and gained strength. It is helping me on the field get more time."
How is the blocking going?
"I have gotten a lot better," Sprinkle said. "I still need a lot of work, though, in run-blocking. Working on techniques and everything."
Sprinkle said he will be a weight-room regular this summer.
"I need to pick up about 10 or 12 more pounds," Sprinkle said.
RB COLLINS 15 POUNDS BIGGER
Sophomore running back, the 2013 SEC Freshman of the Year, Alex Collins was media available for the first time since there was speculation last week he was unhappy and in Coach Bret Bielema's doghouse after a brief suspension among several players briefly suspended for disciplinary or academic related reasons during the winter offseason.
Bielema meeting the press after last Saturday's scrimmage for first time since the speculation had surfaced said then, "He had to learn how to do the things the way we are here. I couldn't be more pleased with where he's at. He had to grow a lot. He had to earn respect from some of his teammates. He's doing that bit by bit now."
Asked after Tuesday's practice, Collins said "I feel like I'm doing good. I feel like I just have to keep grinding on and off the field and just keep proving myself and that's what I've been doing. I think I've gained that trust back with my teammates and the coaching staff."
Collins said he is a bigger back than fall.

"I've gained a lot of weight from last season," Collins, listed as 5-11 216 said. "I actually weigh 15 pounds more than I did last season and I still feel good. I still feel like I'm not slowed up. I feel like I can make my cut moves and it feels great when I'm out on the field."
Sophomore running back Korliss Marshall of Osceola, not practicing since last week while getting blood work for a condition that doctors were still trying to ascertain, Bielema said last Saturday, did work on a limited basis Tuesday in a green caution jersey, offensive coordinator Jim Chaney said.
WR CORNELIUS, OT COOK SRIMMAGE WELL
Jared Cornelius, the December high school graduate UA enrolled in January and going through spring practice as a true freshman, was asked Tuesday if he proved himself catching 4 passes for 69 yards last Saturday.
"I wouldn't say I proved myself but I got my feet wet," Cornelius said. "I would say that."
Off their scrimmages Saturday, offensive line coach Sam Pittman said senior tackle Brey Cook of Springdale Har-Ber stood out on the first team and sophomore tackle Austin Beck and junior guard Grady Ollison of Malvern most stood out on the second team.
"Brey Cook played well," Pittman said. "He was our highest grader on the line. He's playing faster, he is playing physical and he is a good leader for us. Austin Beck had a nice scrimmage and I think Grady Ollison had a pretty good scrimmage, too. We didn't have anybody play just terrible."
The Razorbacks are off Wednesday, practice Thursday and scrimmage Saturday.
"