Hogs: open practice reveals which D-end is up; more shifts on defense; notes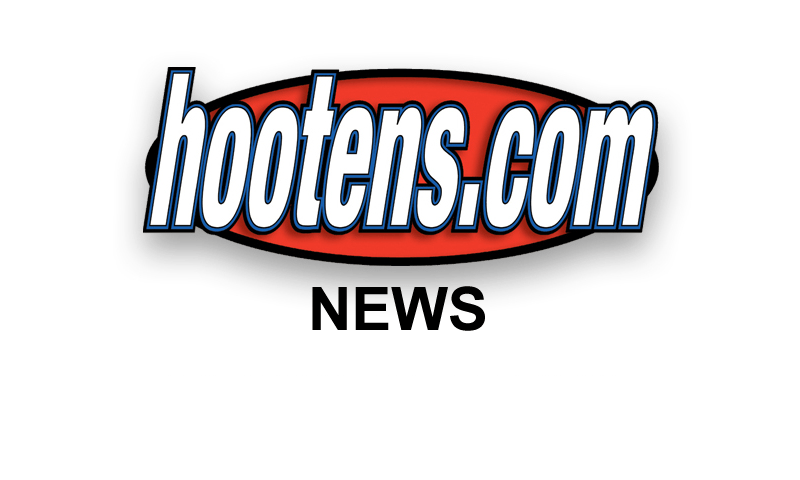 | | |
| --- | --- |
| | |
| | Soph DE TEVIN BEANUM |
FAYETTEVILLE - An open-to-the-media practice Tuesday revealed third-year sophomore Tevin Beanum of Forrest City working as a first-team defensive end.

Defensive line coach Rory Segrest and coordinator Robb Smith explained the promotion following Tuesday's workout in full pads.

"Tevin has really performed well," Segrest said. "He actually graded the highest of all the D-linemen in the scrimmage on Saturday. He was productive. He is doing things the way we are asking him to do it so I am trying to give him a shot at it."

Beanum unofficially was credited with three tackles during Saturday's scrimmage and carried out his assignments.

"You know he did a good job for us," Smith said. "He played that rush end position, and Deatrich Wise kind of rolled in there. Tevin did some really good things, flashed at times. That position needs to have production in our defense, and we're very pleased with what we've gotten from the majority of players at that position at this point."

Segrest was asked how Beanum fared Tuesday as a first-teamer.

"Hard to tell because we got some new things in, so I am going to have to go back and review the film," Segrest said. "But I think he did pretty good for the most part."

Beanum has paid his dues, redshirting as a freshman in 2013 and waiting in the second-team wings last year behind graduated All-SEC senior captain Trey Flowers. Beanum played some in every game in 2014 when he logged 11 tackles and forced one fumble with Smith and Segrest in their first year on Coach Bret Bielema's Arkansas staff.

"It's his second year in this system as well so just trying to learn the details of it. It looks like he is coming around," Segrest said.

LEDBETTER MOVES OUT; HODGE MOVES UP
Jeremiah Ledbetter, the junior college transfer tackle, practiced Tuesday at defensive end.

"Just trying to give him a look right there," Segrest said. "He's a talented guy that can do a lot of different things for us. We tried him inside last week and it looks like we are going to have some pretty good depth there so we are going to try him outside. He is versatile enough to where he can give us that probably wherever we need him to tell you the truth."

Senior DeMarcus Hodge moved up the depth chart at nose tackle behind sophomore Bijhon Jackson of El Dorado, with Ledbetter moved to end.

HACKETT, WILLIAMS SWAP SPOTS
Sophomore Khalia Hackett has done so well in nickel package performances at middle linebacker that junior Josh Williams now works at strongside 'backer where Hackett practiced previously. Hackett drilled strictly at middle linebacker Tuesday

"Coach (linebackers coach Vernon Hargreaves wants me to be versatile," Williams said Tuesday. "So he said, 'Go to Sam' and I just went there and did what I had to do. It happened today. In high school I played outside linebacker and defensive end so I am familiar with it. The first time I ever played in the middle was in juco my freshman year at Dodge City."

Regarding Hackett, Hargreaves said after Tuesday's seventh practice of spring: "He's one of the guys we've moved around a little bit and put him in positions to make some plays. He's spinning a little bit just because it's some different stuff. It's just time. I thought he did a great job in the first six practices, where he was. With that being said, we wanted to try him at another spot and see if he might be able to work out there."

VOELZKE RETURNS
Tight end Alex Voelzke, withheld from Saturday's practice because of a strained back, practiced Tuesday full contact.

SCRIMMAGE ASSESSED
Robb Smith was asked to evaluate Saturday's scrimmage.

"I thought we flew around pretty well," Smith said. "I thought our guys played with great effort."

However, their efforts never caused a fumble or picked off a pass.

"We didn't create any turnovers and we need to eliminate big plays and eliminate missed tackles, too," secondary coach Clay Jennings said. "We had seven missed tackles in the secondary alone. That's way too many. We gave up four touchdown passes in 82 plays and that's too many, too. We cut a couple of guys loose and let a couple of guys get behind us, so we have got to eliminate that, too."

Several defensive backs are coming to the front, including redshirt freshman Santos Ramirez, first at corner and now at strong safety.

"You know he can help us at both, but I am trying to get him more comfortable at safety," Jennings said. "The lines are kind of thick over there at corner. He has a great ceiling outside or inside, but I am liking him inside right now."

GAINES LEARNS LESSON
Senior starting strong safety Rohan Gaines was made media available Tuesday for the first time since a disciplinary suspension kept him home while the Razorbacks routed Texas in the Advocare Texas Bowl last December.

"It was heartbreaking, being at home and not being able to be out there with my teammates," Gaines said. "But it was a lesson learned."

PUBLIC SCRIMMAGE SATURDAY
The Razorbacks have a closed practice Thursday, but their 11 a.m. Saturday scrimmage at Reynolds Razorback Stadium will be open to the public and free of charge.




"