Ruggles Field (turf) coming to Carpenter-Haygood Stadium at Henderson State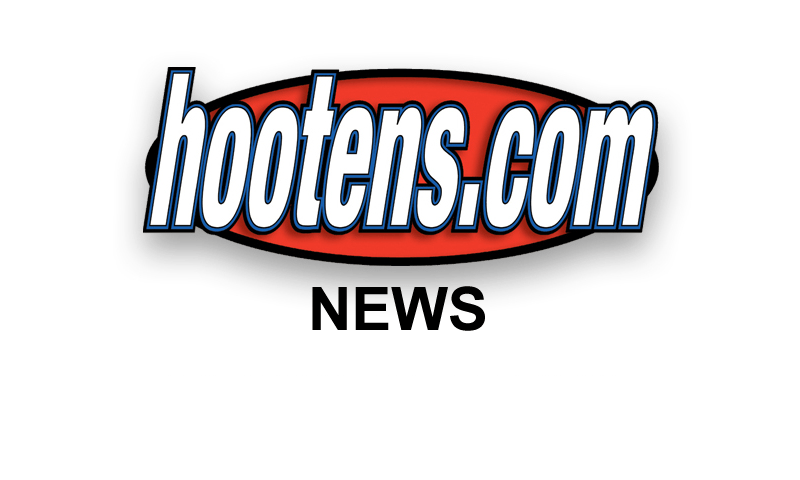 ARKADELPHIA - Henderson State's Carpenter-Haygood Stadium football field will have an upgraded surface with a slightly different look for the home opener September 17 against Southwestern Oklahoma.


Henderson State's Carpenter-Haygood Stadium


Installation of state-of-the-art field turf should be completed by mid to late April.

"This is a huge first step as far as facilities go for HSU Athletics," said Director of Athletics Kale Gober. "Football, by nature, is the most exposed sport, and to get this done through donor gifts and pledges is something that was a dream a mere six months ago."

Private gifts and pledges have been made to ultimately cover the cost of the turf, with the primary gift coming from Don and Mary Yancey Ruggles of Texarkana. Both attended Henderson State in the 1950's.

"Don and Mary really jumped at this opportunity, as it was something that they were very passionate about from the word 'go,'" said Gober. " Don and Mary wanted to do something that could benefit both athletics as well as our HSU Marching Band, and all parties felt that this was a perfect fit."

"Mary and I remember the old Haygood Stadium field where we not only attended football games, but where Mary marched as a majorette and where I stood proudly in 1958 when awarded a Lieutenant's Commission as an Army officer," said Don Ruggles. "In later years when we first saw the new Carpenter-Haygood Stadium, we were pleasantly surprised to see a stadium that had the appearance of a major university. We are confident the new turf field will add new dimensions and beauty for the proud Reddie players, Showband of Arkansas marching band members, and the loyal Reddie fans who come to enjoy each game and other functions at the stadium. We are honored to be proud Reddies."

Geo-Surfaces of Baton Rouge, La., is in its third week of the installation process. Geo-Surfaces Field Turf is a thick product which includes a no-flyout rubber base.

The installation process began March 17 with the initial stage consisting of removing the sod and top soil.

The next was to install drainage, form-up the field and add heavy gravel. Once the gravel was poured and rolled, fine gravel was laid, rolled and packed.

Currently, installation of the actual turf is ongoing with the final steps adding sand and rubber within the turf.

The finished product will include a solid white end zone with REDDIES spelled out in red letters.

The Henderson logo will be placed at mid-field along with additional logos on the field and sponsor logos along the sidelines.

"A championship team deserves a championship surface," said Gober. "This is the order in which things should go -- you win and get rewarded. Coach Maxfield does the best with what he has to work with, and this is a reward for those efforts, as well as a treat to our incredible fans that come out and watch week in and week out. I look forward to seeing Carpenter-Haygood Stadium develop into the best game environment in Division II, and I think this is a great first step."



"The HSU Marching Band is thrilled about the installation of turf and cannot wait to entertain our game day crowd next fall," said Director of HSU Bands Jesse Leyva. "The addition of the new surface will help current band students better prepare for performances and also serve as a huge recruitment tool. Mr. and Mrs. Ruggles have been huge supporters of the HSU Band, often parking their tailgating tent next to the band before games to show videos of past band performances. Mr. Ruggles records many band events on his camcorder before kick-off. The "Showband of Arkansas" is greatly appreciative of the Ruggles family gift to Henderson State University."

GEO GREEN SURFACE
The GeoGreen surface is a dimensionally stable 'Replicated Grass' consisting of a multi-layer, 100% woven primary backing, with a urethane secondary backing which is heat activated to permanently lock fiber tufts in place.
GeoGreen is tufted with a 100% polyethylene yarn utilizing a curvilinear yarn configuration. The yarn is tufted with a 3/8" gauge (stitch separation) and a maximum filament height of 2".
GeoGreen is in-filled with resilient granules of proprietary bulk density and sizing above a ¼" ballast layer. The system is enhanced with a dynamic drainage blanket (D-layer™), GeoFlo™, to maximize G-max performance and to provide full area vertical-to-horizontal drainage while minimizing risks associated with aggregate base materials and sub-surface soils. This is accomplished without changing ball-action or the natural feel-under-foot.

"