Hogs: Frosh safety Coley ends scrimmage early w/big hits; RB Marshall out w/blood tests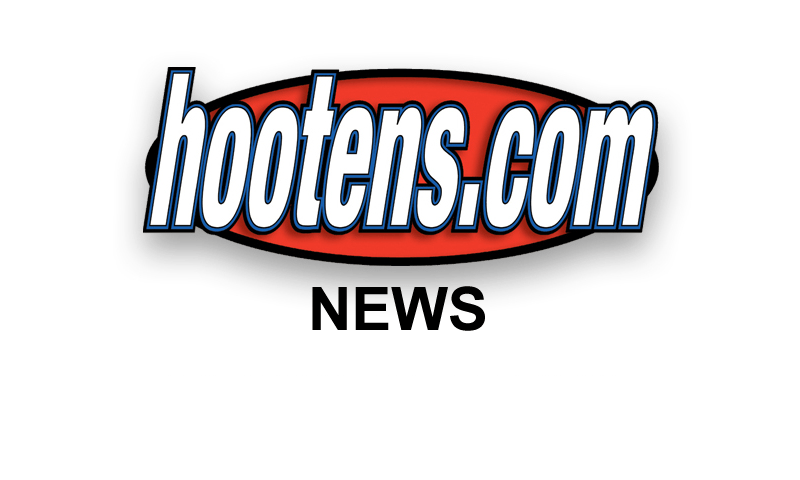 FAYETTEVILLE - Arkansas redshirt freshman safety De'Andre Coley knocked Duwop Mitchell and Rafe Peavey out of Saturday's scrimmage without laying a hand on either freshman reserve quarterback.
The Razorbacks scrimmaged in front of more than 1,000 fans at Reynolds Razorback Stadium.
Junior QB Brandon Allen
completed 17 of 20 Saturday.
Near the scheduled end of the scrimmage, Coley exploded into walk-on running back Connor McPherson. Coley's clout launched a fumble that walk-on defender Matt Dodson recovered, while McPherson briefly lay motionless before gathering himself.

"I wanted to give Rafe (a true freshman from Bolivar, Mo.) and Duwop (a redshirt freshman from Egg Harbor, N.J.) another series," Arkansas Coach Bret Bielema said. "But Coley came in there and at first 31 (McPherson) was laying there pretty flat, and I was afraid something had happened and I had been thinking we were injury-free."

So Bielema ended the scrimmage with that bang with concern for McPherson and the "teaching lesson" of Coley's "big hit" creating a turnover and changing momentum.


"That defense came off the sideline just whooping and hollering, and the offense came out like Ned in the reader," Bielema said. "I just wanted to show them how much difference there was because of that one play. Coley, ever since he's been here, is a striker."

Bielema was struck by some plusses on both sides of the ball. The 101-play scrimmage began working strictly on first down, then second down, then third down before finishing with the chains moving accordingly for first downs.

The first-team offense vs. the first-team defense and second offense vs. the second defense scrimmaged "about 40 to 45 plays," Bielema said with the rest vs. the rest for the rest of it.

Some of the best just got rest. Senior defensive end Trey Flowers, netting some second-team All-SEC recognition last season, has shown enough that Bielema said he won't use him in Saturday scrimmages. Sophomore running back Korliss Marshall of Osceola has missed the past two practices and is undergoing blood work and medical tests, Bielema said.

"It's something that bothered him a little bit last week, and we will see exactly where it is," Bielema said. "Hopefully we will get him cleared by Tuesday, but we don't have the answers. That's why they are doing the testing."

Junior running back Jonathan Williams is performing so well, Bielema said, that he will scrimmage ever so briefly these spring Saturdays. Receiver Eric Hawkins (concussion last Tuesday) and reserve defensive lineman Jeremy Ward (chronic back condition undergoing tests) also aren't practicing.

As for the ones who toiled Saturday, returning quarterbacks Brandon Allen, the junior incumbent, and AJ Derby, last year's backup, both fared well.

Allen completed 17 of 20 for 247 yards and a touchdown to tight end Hunter Henry, while Derby was eight of 13 for 145 yards with a TD to tight end Austin Voelzke.

Allen's intangibles in team command from starting 11 games last season were evident without even looking at his scrimmage numbers, Bielema said.
| | |
| --- | --- |
| | |
| | Sr S Alan Turner |
However, Allen and Derby threw the lone interceptions. Linebacker Daunte Carr picked off a tipped Derby pass. Senior first-team safety Alan Turner of Junction City captured Bielema's attention breaking toward the sideline to intercept a Brandon Allen aerial.

"I thought Alan Turner made an unbelievable break down that sideline," Bielema said.

Redshirt freshman Austin Allen, Brandon's brother and pushing Derby for No. 2, completed five for 10 for 69 yards, while Mitchell completed three for three for 66 yards. Peavy was three for three for 36 yards.

Although not allowed to be hit, all quarterbacks felt pressured throughout.


Defenders were credited with 10 sacks on whistle stops halting play, including two each by redshirt freshman defensive end Tevin Beanum of Forrest City, sophomore cornerback D.J. Dean and sophomore defensive end Deatrich Wise. Wise led all tacklers with nine and "stepped up" in Flowers' absence, Bielema said.

"I was kind of anxious to see who would take the reins in the D-line group when Trey wasn't out there, and (Wise) seemed to do that," Bielema said. "I can't go out from coast to coast in the United States of America and find a better physical presence than Deatrich Wise. He is 6-foot-5. He is 275, 280 pounds. He runs like a deer. He is intelligent. The things that have limited him have been his maturity and ability to handle the moment. He has gotten so much better at that. I just think the kid is growing leaps and bounds."

Sophomore running back Alex Collins, last year's SEC Freshman of the Year, netted 38 yards on eight carries Saturday against the first defense. Redshirt freshman Denzell Evans, getting lots of work with Marshall out and Williams limited, led all rushers with 53 yards on eight totes.

Although catching no touchdowns like Henry (four catches for 91 yards) and Voelzke, wideouts Drew Morgan (five catches for 109 yards), Jared Cornelius (four for 60) and Cody Hollister (four for 43) and sophomore tight end Jeremy Sprinkle scrimmaged well. Sprinkle caught three passes for 73 yards, including breaking two tackles to turn a medium-range Brandon Allen pass into a 33-yard gain.

All drew Bielema's praise.

Newcomers Cornelius (a January enrolled true freshman) and Hollister (a January enrolled JC transfer) inspired sophomore letterman Morgan of Greenwood in Bielema's view.

"To be quite honest, when you are a player that's in the program and a guy comes in behind you and makes a couple of plays all of a sudden you usually play a lot better yourself," Bielema said. "So I think competition brings the best out of people."

Bielema said redshirt freshman walk-on Kendrick Payne of Castro Valley, Calif., made the catch of the day, a 22-yard snag from Austin Allen near the sideline.

"Some of you may not know who he is," Bielema said. "We traveled him to a lot of games (while redshirting) in the fall. He made an unbelievable catch on that far sideline. He is a bonus in disguise."

The Razorbacks practice Tuesday and will practice every Tuesday, Thursday and Saturday through the April 26 conclusion of spring drills with the annual Red-White intrasquad game at Reynolds Razorback Stadium.




"