Hogs: New DC Smith moves around defenders to get more speed on field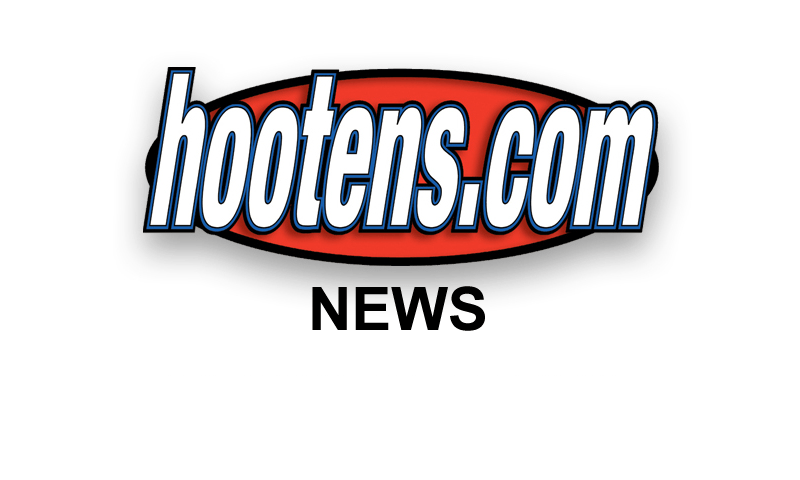 FAYETTEVILLE - At most ballparks, someone hawks programs with "you can't tell the players without a scorecard!"
At Arkansas' practice Thursday, a program might not have helped match some defensive players with their alleged positions.
The Razorbacks opened their Thursday practice to media inside the Walker Pavilion and have declared Saturday's 11:45 a.m. scrimmage open to the public at Reynolds Razorback Stadium.
| | |
| --- | --- |
| | |
| | DT Darius Philon |
Robb Smith, the new defensive coordinator for second-year Coach Bret Bielema, experimented with some packages that had defensive ends rushing from tackle slots and a linebacker with his hand on the ground at end. Even some defensive backs poised to rush the passer.

"Yeah, we like to mix it up," Smith said. "If we can do some things to try to dictate some things to offenses by what we do personnel wise, hopefully it'll give us a little bit of an advantage."

New defensive line coach Rory Segrest said the different looks aim to come at the QB a little faster than conventionally.

"Main thing we are trying to do is get a little more speed on the field," Segrest said. "We are trying to see who can get on those edges and who can threaten the quarterback and try to play a little mix and match right now and see what happens with it."

Some players relish the variety of roles.

"I'm an end but we have got a package where they move me to tackle for a pass-rush situation," sophomore Brandon Lewis said. "I enjoy it. I can use my speed."

Both Smith and Segrest are ready to pore over film of Saturday's scrimmage even before it commences.

"I want to see how our guys react," Smith said. "We're going to play football a little bit, see where they are from a football I.Q. standpoint. From where we are right now in practice, I am very pleased, but I am really looking forward to Saturday. When you get a chance to watch a scrimmage, that's really where you get the chance to see the development of a guy so I am looking forward to that."

In some of the packages employing extra defensive backs, junior Davyon "Sleepy" McKinney of Forrest City, a sometime starting cornerback two years ago but mainly on special teams last season, re-emerged on the first-team Thursday.

"He's worked hard to this point in time, and he's earned the right to keep competing for a job," Smith said. "Our depth chart is very fluid right now. We're rolling guys in and out in different situations and seeing how they react."

Another Forrest City native, redshirt freshman defensive end Tevin Beanum, has learned spring drills can feel like a college football player's first real time.

"It's my first time to be completely hands-on with my coach," Beanum said after Thursday's practice. "Last year I was on the scout team and so that's a big change. It's a lot faster and a lot more material to cover in the same amount of time. Coach Segrest's teaching style and his coaching method have helped me grasp it the best way possible and as fast as I possibly can. I still have work to do, but I feel like I have accomplished a lot in the short amount of time I have spent with him."

Beanum hasn't been at the UA a full year, yet, and already works under a different defensive coordinator and different defensive line coach. Former defensive coordinator Chris Ash moved to Ohio State, and Charlie Partridge went to Florida Atlantic.

"I like to think of it as my first experience," Beanum said of spring drills. "I had a limited chance to work with Coach Partridge during the fall camp because I was doing more scout team giving looks of other teams. So this in a sense is my first chance to take something and make it my own."

Beanum said new coaches do not rank high on the adjustment scale for rookies.

"The biggest adjustment is the speed," Beanum said. "Definitely. The scout team is different because it's a little slower and they take you at a different pace. So the closer to the bar you are the faster things are. It's been a tough time for me getting used to that pace and still using the proper techniques and proper style."

Beanum is among the more studious of the Razorbacks academically and with a playbook, which is fine but to a point, says Brandon Lewis. "He's got to stop thinking and relax and play," Lewis said. "Just relax and he'll be good."

How it all comes together for Beanum and other rookies will be evaluated between Saturday's scrimmage and the Hogs' first midweek practice next Tuesday.

"I am looking forward to seeing Tevin on Saturday," Segrest said. "We finally get out there and put him in a real game situation and scrimmage. Tevin has been working hard and making progress. He has got some technical things he needs to work on, but he's coming along. He's running second team in one of our packages and rotating with a third group on another, but he is getting his reps and just trying to show what he can do. Those young guys are trying to do things the way you ask them to do it."




"