Johnson, Hamilton, Bequette flourish in Hog scrimmage (w/stats)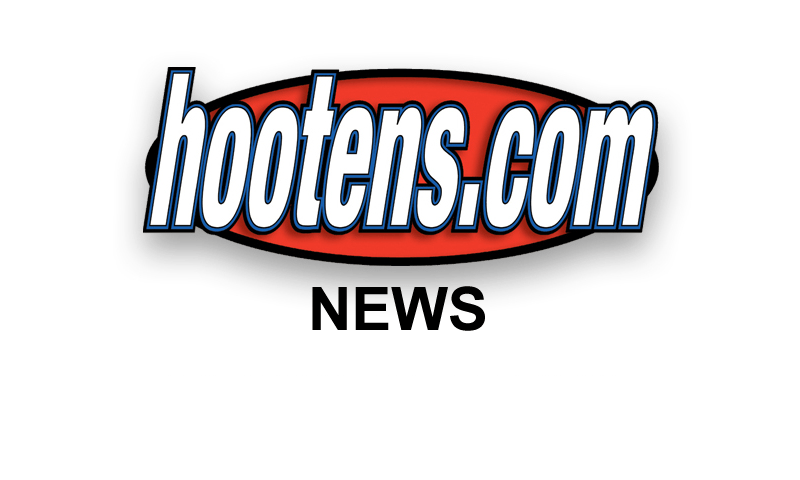 FAYETTEVILLE — The coaching staff said the 2010 Razorbacks had a productive scrimmage Saturday, but ...
... they neither ran the ball nor stopped the run well enough to please head coach Bobby Petrino or defensive coordinator Willy Robinson.
The Hogs spent the last portion of the practice attempting to pound the ball into the end zone from the 40-yard line going in on offense, and on defense stopping the run on the short side of the field.
It made for an entertaining affair for a few hundred fans on hand, but ultimately frustrating for the coaches.
"We are getting better," Petrino said. "We have a ways to go. There are some new techniques and new things we are doing. That's why that last part of the scrimmage was so important. Because it's really important when you are fatigued that you continue: No. 1 to do what you are coached to do. No. 2 to utilize your technique and fundamentals, and No. 3 to be able to finish the play. There's no doubt that will carry over and help."
The late-scrimmage pound session was staged intentionally to mimic late-game situations. And the defense's response left Robinson perturbed.
"I thought we got very tired and I addressed those guys about that," Robinson said. "Being tough, really deals with mental toughness and physical toughness. You lose your heart, that's where all of a sudden they start playing soft. If we are going to talk about being tough, we need to play tough."
Linebacker Freddy Burton (6-2, 238) had two tackles for losses and cornerback Ramon Broadway (5-9, 191) broke up two passes.
Middle linebacker Jermaine Love made perhaps the hit of the day on Knile Davis to keep him out of the end zone at the 1-yard line, and defensive lineman Luvunce Askew (6-3, 290) appeared to play well, making plays downfield and recovering two fumbles.
Petrino, however, was most impressed with defensive end Jake Bequette.
"There's no doubt he had a couple of sacks I didn't blow the whistle on because I wanted the other guys finish the play," Petrino said. "So there were a couple of plays that probably wouldn't have been completed down the field. He was really rushing the passer. He's ready to have a big year. I thought both safeties tackled well. Both [Tramain] Thomas and [Anthony] Leon came downhill and tackled well. And I have been happy with Darius Winston. He really came a long way from the fall last year."
Tempers flared during the scrimmage with junior running back Dennis Johnson and junior linebacker/safety Jerico Nelson having to be separated.
Johnson was impressive, leading all rushers with nine carries for 76 yards and a touchdown. He even earned praise from Petrino, who had Johnson in the doghouse the last half of the 2009 season.
"I have really been proud of Dennis, particularly yesterday," Petrino said. "We had some things not go right in practice yesterday, and he was leading in the huddle. That's a huge step."
However, the most impressive player of the day was receiver Cobi Hamilton, who caught four passes for 154 yards and two touchdowns.
"Cobi is a natural and really fluid with his hands," Arkansas receivers coach Kris Cinkovich said. "It showed today in those competitive jump ball type of situations. Coupled with his speed, I expect him to be a special receiver here because of those traits."
His left-handed, one-hand grab under tight coverage by Winston was perhaps the most skillful play of the day.
"Cobi stepped up and made plays for us and did a great job," quarterback Tyler Wilson said. "That one-handed catch down the sideline was something. He took over the playmaker role."
Wilson completed 9 of 13 passes for 166 yards and a TD, while Brandon Mitchell also had a fine day hitting eight of 13 passes for 115 yards and two TDs. Nick Petrino looked good operating the third team, completing eight of nine passes for 76 yards and two touchdowns.
Arkansas receivers Greg Childs (three catches for 45 yards and a TD) and Joe Adams (two catches for 66 yards) saw limited work because of injuries.
Unofficial Stats from April 3 Scrimmage
Rushing:
Ronnie Wingo 6 for 4 yards
Broderick Green 11 for 47, 1 TD
Knile Davis 11 for 26, 1 TD
Dennis Johnson 8 for 76, 1 TD
Brandon Mitchell 2 for 11
De'Anthony Curtis 3 for 26
Jacoby Walker 2 for 11
Nick Petrino 1 for 4
Ronald Watkins 1 for 0
Passing:
Tyler Wilson 9 of 13 for 166 yards, 1 TD
Nick Petrino 8 of 9 for 85 yards, 2 TDs
Brandon Mitchell 7 of 13 for 115 yards, 2 TDs
Jacoby Walker 3 of 5 for 38 yards
Receiving:
Cobi Hamilton 4 for 154 3, TDs
De'Anthony Curtis 5 for 65
Greg Childs 3 for 45, 1 TD
Joe Adams 2 for 66
Jarius Wright 2 for 40
D.J. Williams 2 for 11, 1 TD
Chris Gragg 3 for 23
Ronnie Wingo 2 for 10
Mitchell Bailey 2 for 6
Broderick Green 1 for 14
"