Hogs: QB Allen likes shuffled O line, but OL coach Pittman says much to improve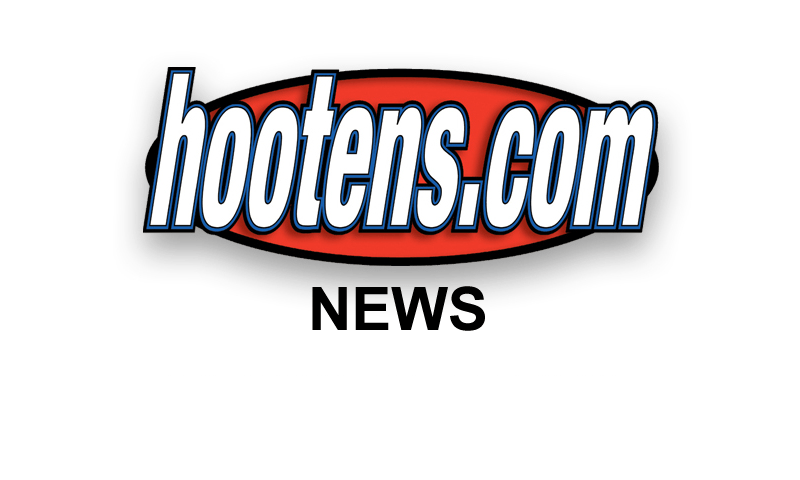 | | |
| --- | --- |
| | |
| | Jr RT DAN SKIPPER |
FAYETTEVILLE - Arkansas senior quarterback Brandon Allen said Thursday after five spring practices that he likes a restructured offensive line.

However, offensive line coach Sam Pittman says what Allen sees now shouldn't even resemble what they expect to see this fall.

Since right tackle Brey Cook graduated, Arkansas coach Bret Bielema and Pittman moved junior starting left tackle Dan Skipper to right tackle, moved starting junior right guard Denver Kirkland to left tackle, and moved sophomore backup center Frank Ragnow to right guard while keeping senior starting center Mitch Smothers and senior starting left guard Sebastian Tretola in place.

Allen, in a caution jersey so the defense doesn't injure the Hogs' starting QB, has had two practices in shorts and three in pads with his new line before scrimmaging behind them Saturday for the first time.

"I like it a lot," Allen said. "Moving Denver out to tackle and Frank over to guard is going to help us a lot, I think, especially in the run game and the pass pro. Those guys have all played together before, so they're really smooth with each other up front and have a lot of confidence in each other and I have a lot of confidence with them."
| | |
| --- | --- |
| | |
| Soph RG FRANK RAGNOW | |
What about Skipper?

"He's doing a great job," Allen said. "I don't think it was too much of a change-up for him. I think he transitioned really well. I think he's excited to play right tackle and kind of go from there."

Pittman had good things to say about each lineman, but he said collectively it will take more than five spring practices for them to jell as he wants.

"I am happy with the moves we have had," Pittman said. "But we are not a polished line by any stretch. We are average, maybe below average right now. But I think we have a chance to be special."

Ragnow, lettering last year as a true freshman behind Smothers, is the only lineman practicing on the first unit for the first time and the only one practicing at two positions.

"He's picking it (left guard) up pretty good," Pittman said after Thursday's practice in pads. "We played him some at center today as well. He's doing a little bit of both."

Ragnow remains the top alternative to Smothers at center.

Skipper not only never played the right side before (he was first a left tackle and then a left guard in 2013 as a freshman and strictly left guard last year) but never played beside Ragnow before.

"Frank is coming into a new position as well," Skipper said. "So getting used to playing next to Frank, too, that's different. Because every time you play next to someone getting lined up is a little different, knowing how they are going to play and where they are going to come and things like that. It's good we are getting this work in and getting a feel for each other. Every day i get more and more comfortable with him being on that side."

Skipper is on his third number, wearing 76 as a freshman, then 63 after drawing two key penalties against Texas A&M three games into last season and now practicing in No. 70.

"Aw, you know, third year, third position, third number, why not?" Skipper said.

Pittman laughed about Skipper's newest, new number.

"He told me he was going to 70, and I was like, 'What for?'" Pittman said. "I forgot that was his high school number (in Arvada, Colo.) . I said, OK. I said, 'Is this one going to stick?' He said, 'I hope so.' I do, too."

VERSATILE WALKER
New running backs coach Jemal Singleton is counting on senior fullback Kody Walker more than anticipated. Bielema has senior running back Jonathan Williams turning down a pro draft opportunity to return for his senior year. Williams' spring includes no scrimmaging, much like All-SEC defensive end Trey Flowers did last spring after turning down a pro opportunity to return for his senior year. Junior 1,000-yard rusher Alex Collins, coming off an appendectomy, also gets limited reps this spring.

Now with redshirt freshman running back Juan Day (knee surgery) out for the spring, first-team fullback Walker will find himself scrimmaging Saturday as a first-team tailback.

"Kody has been doing a good job playing a hybrid role for us at tailback and fullback," Singleton said. "He is still doing a good mix. Basically he is working with the ones so I can sprinkle him both at tailback and fullback with those guys and obviously the two younger guys, I want them getting more reps and really competing. I think the competition is good between them."

BACKUPS PROGRESSING
New offensive coordinator/quarterbacks coach Dan Enos was asked how young quarterbacks Austin Allen, a third-year sophomore and last year's backup, redshirt freshman Rafe Peavey and January enrolled true freshman Ty Storey are progressing behind Brandon Allen.

"Good," Enos said. "It's kind of difficult because all three of them are getting reps so they aren't getting a lot of work but they are getting work. They are in and out and in and out. They have all had good moments and they all have had moments that they look like young quarterbacks, too. But for the most part I am really excited about them. They all work hard and they all have ability. As we move forward it will be interesting to watch them grow."




"