Hogs: After shifts, O line appears set w/Ollison comfortable at right tackle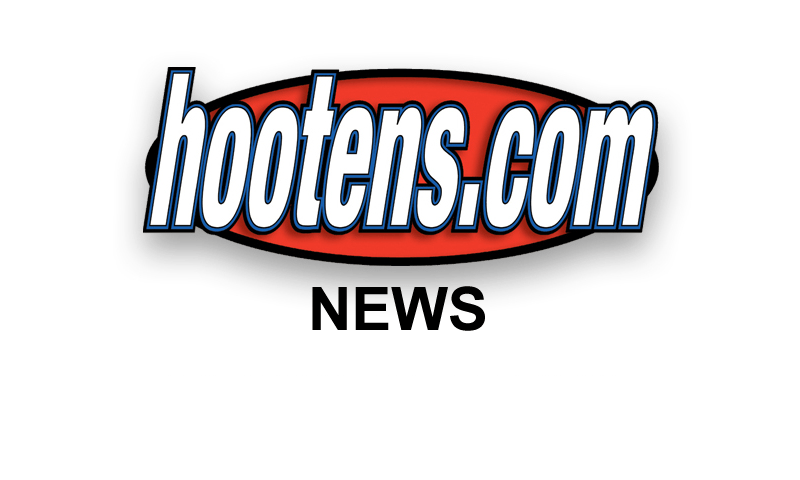 FAYETTEVILLE - Arkansas' recent experiments of moving Brey Cook from first-team right tackle to right guard and Grady Ollison from backup left tackle to first-team right tackle appear permanent.
Both Ollison, the third-year sophomore from Malvern, and Cook, the junior from Springdale Har-Ber, worked Tuesday at their new positions where they scrimmaged Saturday.
Arkansas head coach Bret Bielema, offensive coordinator Jim Chaney and line coach Sam Pittman quickly surmised that Cook, listed 6-7, 318, was too big not to use against big defensive tackles, and Ollison (6-5, 285) too fleet not to use against fast defensive ends rushing from the perimeter.
Senior David Hurd remains the starting left tackle with senior second-team All-SEC Travis Swanson at center. Third-year sophomore Mitch Smothers mans left guard with redshirt freshman Cordale Boyd contesting.
"We thought we would try to get the best five at this point in time," Pittman said. "The other part is we weren't going to move Hurd over. We thought David had been doing a nice job at left tackle. I felt like we were OK there. Once we moved Brey inside, moving Grady over there gives you a little more athletic ability and a little more foot speed."
Arkansas G Brey Cook played
well in Saturday's scrimmage.
Moving Cook to guard, Pittman said, will pay off for the junior on Sundays in a couple of years.

"I think that's his place," Pittman said. "If he is going to have a chance to get in the National Football League, I would think they would move him in Day One when he gets there. And so it is not only going to help our team, it is going to help him at the next level. He is just a big-boned, bruising big guy, a physical guy and you want those guys on the inside for the most part."

Did Cook scrimmage well Saturday?

"I think he did scrimmage well," Pittman said. "All besides the pass protection. Certainly anybody who has played tackle and moved to guard knows it's a totally different ballgame there. Besides that I think he played really well in the scrimmage."

Arkansas' previous staff recruited Ollison as a defensive end in 2011 and redshirted him while converting him to offensive tackle. Last season under John L. Smith, Ollison played some backup tackle and even some fullback after Kiero Small was injured for the season.

Is this better than fullback? "Better than fullback, yeah!" Ollison said. "You can hit somebody from a yard rather than going downhill hitting somebody from eight or nine yards."

Was fullback a tough adjustment? "It wasn't tough because I was just anxious to get in and be on the field representing my home state," Ollison said.

But on the line, whether at defensive end or offensive tackle, is where Ollison assumed he would be groomed to play. "I am pretty comfortable with the offensive line, Ollison said. "I like the guys I am playing with. Big Brey and Swanson, they are like field generals out there. It's pretty exciting."

Switching from left to right is no big deal, Ollison said. "We used to flip offenses (quick tackle and strong tackle) when (former coach Bobby) Petrino was here," he said. "I learned the left tackle spot. I learned the right tackle spot also, so it was a natural instinct thing."

Adjusting to his new coaches, including new strength coach Ben Herbert, has been Ollison's easiest adjustment.

"Working with Coach Herb in the weight room day in and day out I have gotten a lot stronger and put on a lot more mass," Ollison said. "Working with all the coaches in general, figuring out they care about you and that they are willing to work with you and they have confidence in you. It makes me a lot more confident as a player."

Arkansas scrimmaged Saturday inside the Walker Pavilion because of rain and practiced inside again Tuesday because of rain. "I'd like to practice outside some time," Chaney said in the post-practice summation inside the Broyles Center.

Tight ends coach Barry Lunney Jr., a quarterback in the 1992-95 Jack Crowe-Joe Kines-Danny Ford era, said, "I think Danny Ford would have us rolling around in the water today."

Ford did lobby for the Walker Pavilion, but it wasn't built until Houston Nutt was coach.

Chaney was asked what last Saturday's scrimmage accomplished.

"The biggest thing we're trying to do is get some form of identity on offense of being a physical team," Chaney said. "So, we're getting in some heavy personnels and trying to hit people. And I thought that was a goal going into the game, continuing to develop toughness within the run game. We tried to do that, and I walked away from that feeling like we've accomplished that goal."

The Razorbacks are off Wednesday, practice Thursday and scrimmage Saturday.




"