Hogs: RB Collins doing fine; O linemen battle for 5 spots; new hands at receiver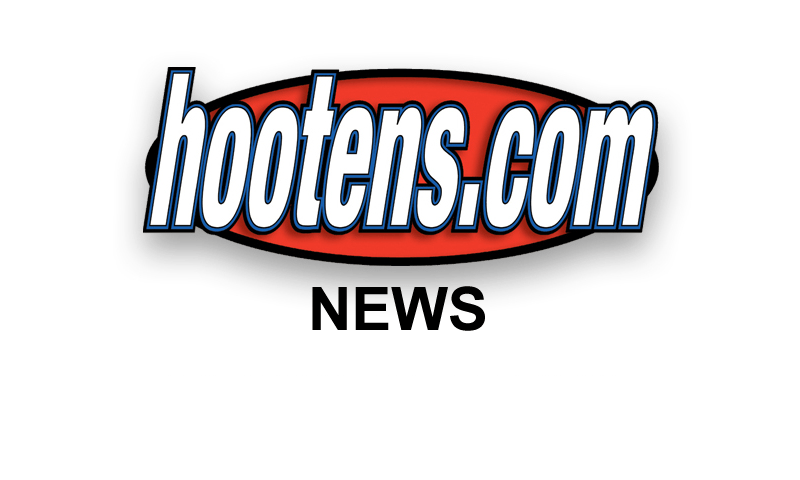 | | |
| --- | --- |
| | |
| | RB Alex Collins |
FAYETTEVILLE - Arkansas running back Alex Collins is practicing this spring after much speculation about the 2013 SEC Freshman of the Year during a brief off-season suspension.


Collins wasn't among the media-available players after Tuesday's closed practice, but his coaches were.

"He's doing fine," offensive coordinator Jim Chaney said Tuesday. "He's doing a real nice job with his ball security. We're on Alex's butt all the time about being a smarter ball carrier. He's got physical talent and skills, and he needs to continue to press the hole better, and he knows that. We watch that and show it to him on tape. He figures that out, and hopefully he'll keep getting better at the details of his position. I'm pleased with him."

Asked about the rumors regarding Collins, running backs coach Joel Thomas said: "That's the first it's been told to me. You'll have to ask Alex on that, if that's the case. If you watched the film today, you'd notice who he is."

Arkansas head coach Bret Bielema has said repeatedly that junior Jonathan Williams would be the starting running back if the Razorbacks played an actual game this spring. Bielema has lauded Collins and sophomore Korliss Marshall, who was also briefly suspended during the off-season.

Arkansas held three spring practices before the Razorbacks took off last week for spring break.


Bielema won't be media available until after Saturday's scrimmage, so Thomas was asked more Tuesday about Collins' general spring.

"Well, I kind of compare it as his first four practices as a freshman," Thomas said. "He's definitely better, if you want to gauge it that way. I don't have a previous spring to gauge it on like I did with Jonathan last year. But there's some aspects of the game today, as I'm thinking of practice, identifying secondary pressure. He did a nice job there. He had a nice collision with (safety) TQ Coleman, which is good to see. And humbling to him at the same time. There's some good things that he's doing. Obviously, there's some holes in his game that we've got to ... these next 11 practices we've got to keep getting better."
| | |
| --- | --- |
| | |
| Sr G Mitch Smothers | |
O LINE UPDATE
Former tackles, senior Mitch Smothers of Springdale and junior Grady Ollison of Malvern, now battle for the last starting offensive guard spot. Former starting guards Brey Cook of Springdale Har-Ber and Dan Skipper are excelling as tackles.
Skipper and fellow sophomore Denver Kirkland signed in 2013 as offensive tackles but moved to starting guards early last season with Kirkland still starting at right guard.
Cook, now a fifth-year senior recruited by former Coach Bobby Petrino's regime as a tackle, was thought to be a better guard by Bielema and offensive line coach Sam Pittman last year. Cook started at guard but was demoted to backup tackle when then-freshmen backup tackles Kirkland and Skipper moved to guard.
"He proved me wrong," Pittman said Tuesday of Cook. "He is the first guy I ever had that lost his job on a Sunday and won another position by the end of the week. I never had that done before. I certainly thought he would be a better guard, and he may be, but he is is a better tackle right now than he is a guard. Probably because he has played it more and is familiar with it, but he is definitely a better tackle than a guard at this point."
So Ollison, whose speed appeared to make him a natural tackle, is a guard.
"Right now he (Ollison) is not ahead of Cook, and he is not ahead of Skipper, so he and Mitch Smothers are fighting it out at guard," Pittman said. "Here's the deal. He is either going to be on the bench as a tackle or we give him an opportunity to play at guard. So we are going to give him an opportunity to see if he is one of our five best players."
Smothers was recruited as a guard and started early in 2011 as a true freshman for Petrino then faded from first-team tackle and was redshirted while apprenticing at guard and center in 2012. He was a backup last year.
COUNTING ON NEW HANDS
Receivers Cody Hollister, a junior college transfer and January enrollee, and Jared Cornelius, a December high school graduate and January enrollee, already figure in the Aug. 30 opener against reigning SEC champion Auburn.
"They will be on the field the first game," receivers coach Michael Smith said. "Unless the good Lord takes them away from me, they are going to play in the first game and play a lot."
| | |
| --- | --- |
| | |
| | WR Keon Hatcher |
Among the receivers who lettered last year, Smith cited the spring practices so far of Keon Hatcher, Demetrius Wilson and Drew Morgan.

"Keon is having a good camp and Demetrius is playing really well," Smith said. "He put one on the ground today but came back right after that and made a good catch on a slant. I have been happy with the two guys coming back, and Drew Morgan is playing a lot faster than last year."

Wilson, a senior, redshirted last year because of a major knee injury requiring surgery during the August preseason. He had been projected for limited spring work but has exceeded expectations.

"He has not missed a rep," Smith said. "Now I need to be a little smarter and not wear him down, but the way we are practicing every other day gives him the opportunity to get off that knee some."

Wilson will scrimmage Saturday, Smith said.

With 11 practices left of the 15 allotted by the NCAA, the Razorbacks practice Thursday before their Saturday scrimmage. They plan to practice the remaining Tuesdays, Thursdays and Saturdays this month, concluding with the April 26 Red-White game at Reynolds Razorback Stadium.




"