Hogs: soph Hackett impresses at linebacker, credits Spaight; more notes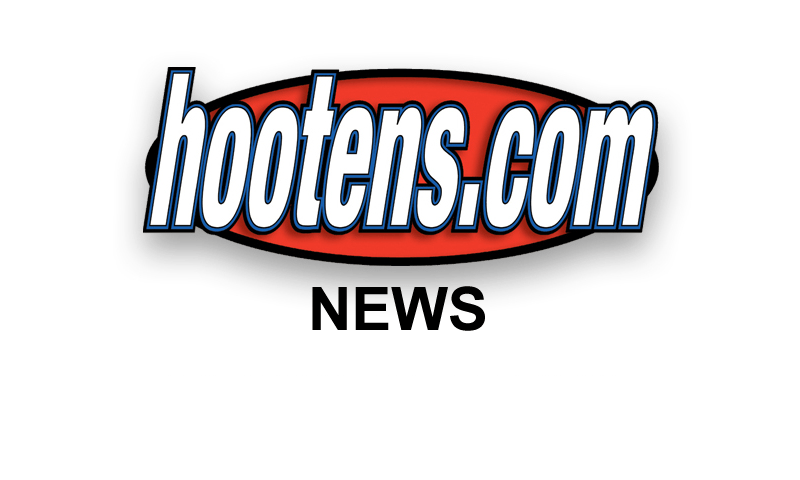 FAYETTEVILLE - Inspired by an old linebacker and a new coach, Khalia Hackett plays like a new man.
Arkansas' sophomore linebacker from Douglasville, Ga., has operated first-team strongside linebacker all four spring practices after lettering as a special-teamer last fall as a true freshman.
The Razorbacks resumed drills Tuesday following last week's UA spring break.
| | |
| --- | --- |
| | |
| | Jr LB BROOKS ELLIS |
The old linebacker, Martrell Spaight, cast an influence on Hackett last year as he apprenticed under former Arkansas linebackers coach Randy Shannon. Spaight vaulted from obscure JC transfer to first-team All-SEC, leading the SEC in tackles in 2014.

Third-year Arkansas coach Bret Bielema and second-year Arkansas defensive coordinator Robb Smith have said since the winter off-season that Hackett has reminded them of Spaight, coming to the Fred Smith Football Center on his own even on Saturday nights to watch film and study the playbook.

"Sitting behind him (Spaight) in meeting rooms, and him asking questions," Hackett said after Tuesday's practice. "(Martrell) was always in the film room watching, and I am trying to take that approach because all that time he put into it, he produced on the field every game. He's a great player. So I am trying to follow in his footsteps, and no offense to him, I am trying to be even better."

A new coach to impress, linebackers coach Vernon Hargreaves, has increased Hackett's intense desire.

Hargreaves isn't surprised. Not because he fancies he's always the answer, but because in 30 years of coaching he has seen many a player not playing much the previous year respond to a new coach in a new year.

"Whether it's psychological or whatever it is, you find that all the time," Hargreaves said. "You feel like you have a new lease on life and you can kind of start over and get a jump on things. And maybe that's what it is. He is a talented kid always in my office trying to get better. We are all excited about him."

Hackett calls Shannon "a great coach who taught me a lot of life lessons," but said a freshman autumn with Spaight's help and a new coach for the spring has set him up to respond well.

"Coach Shannon is a hard coach, a great coach, but mentally I wasn't into it," Hackett said. "I was always in trouble and stuff. Martrell Spaight took me aside and he would just talk to me."

By the bowl practices, finally getting to practice at linebacker instead of just special teams, Hackett was ready to listen, especially to a new mentor upon Hargreaves' arrival.

"Coach Hargreaves is a very cool dude," Hackett said. "He's very technical and wants you do to do this right there at that spot and he is going to tell you why it works. Last year I knew what I had to do, but I didn't understand the whole concept of why and what it does and how it affects other people around me. It's easier for me to understand now."

Hargreaves said Hackett must understand more than strongside 'backer, a position often forsaken for a fifth defensive back against Spread formations.

"It's going to depend on who we are playing whether he is in the game at Sam," Hargreaves said. "But the other thing we have done with him is use him a little bit at Mike (middle linebacker) and nickel. Just trying to find a away to get him on the field."

Hackett, listed 6-2, 232, says he is different than he was carrying the same weight last August until strength coach Ben Herbert had time to set him straight.

"Coach Herb has done great with me," Hackett said. "I put on weight my freshman year but I wasn't able to move with it. I had to drop back down. I put it on the right way as muscle this time, and I am able to move with it and hold the weight and play with the bigger guys inside. I'm 230 - 235."

REACQUAINTING PRACTICE
Arkansas practiced in full pads Tuesday, but the contact was relatively light the first practice since March 19. The Razorbacks will increase the hitting Thursday, their next practice, and scrimmage Saturday.

INSIDE 'BACKERS PROGRESSING
Hargreaves was asked about junior Brooks Ellis, moved from middle linebacker to Spaight's old weakside slot, and Josh Williams in the middle.

"Those guys are doing great," Hargreaves said. "Brooks is Brooks. He is trying to lead the group. I think he has a chance to be really good this year. Josh is doing well. He had a great play today. It was the first time I saw him come downhill like I think he can and should. We are going to show him that play over and over again and have the expectation that's the way it should be all the time."

GAINES TAKING CHARGE
Defensive backfield coach Clay Jennings was asked about senior strong safety Rohan Gaines, counted on heavily to lead the secondary with the departure of our-year letterman free safety Alan Turner.

"He's good," Jennings said. "He's doing a great job. We had a talk with Rohan when we came back from spring break and just told him I am going to ask him to be the total teammate, the leader and the guy who teaches along the way. The more we have Rohan in a positive leadership role the better our secondary can be."

Gaines' suspension from the bowl victory over Texas for disciplinary reasons seems to have increased his resolve.

"Yeah, He's learned," Jennings said. "He's paid his penance and now we are moving past it."

JUAN DAY'S SURGERY
Redshirt freshman running back Juan Day of North Little Rock injured his knee the last practice before spring break and has undergone surgery, Bielema reported on his Twitter account.




"