Hogs: Bielema praises D line, team's effort during first scrimmage; injury report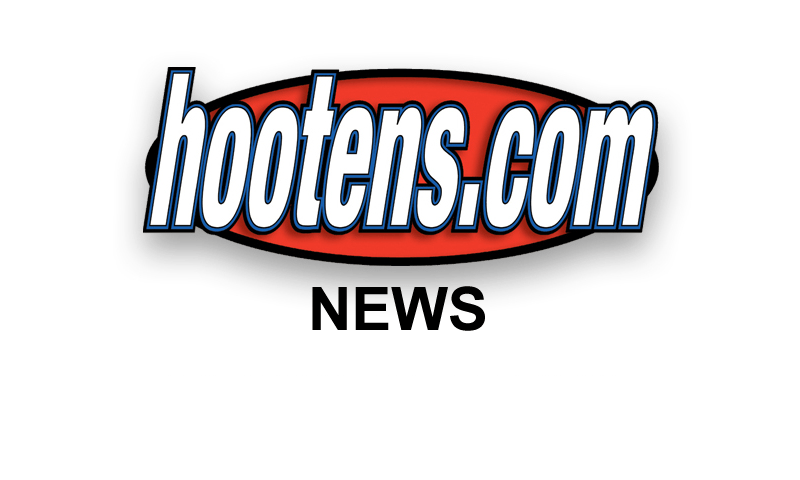 FAYETTEVILLE - New Arkansas Coach Bret Bielema had things moving even before his Razorbacks held their first scrimmage Saturday, their sixth practice of the spring.
| | |
| --- | --- |
| | |
| | Arkansas HC Bielema |
Heavy rain Saturday morning compelled the Hogs to scrimmage inside the Walker Pavilion where Bielema unveiled first-team junior offensive tackle Brey Cook of Springdale Har Ber as first-team offensive guard and third-year sophomore Grady Ollison of Malvern as first-team tackle.

"After Tuesday's practice, we really thought of trying to get our best five guys out there," Bielema said of the offensive line. "Brey, he's a very good tackle but I think moving him inside is going to help his game even more and make us a better unit."

Cook provides 318-pound heft inside, while Ollison (6-5, 274) has the long-limbed build Bielema likes at tackle.

"He's very athletic," Bielema said. "He is very, very raw and very talented. Probably our best athlete on the front. He made a big jump with Coach (Ben) Herbert (the strength coach) in the weight room this winter and it's going to be a big, big summer for him if we think he's going to be a starting SEC tackle. You'd probably like a little bit more length at the tackle position, you saw that in the way we recruited kids in this upcoming signing class, and that's another reason to get Ollison out there on the field."

Junior Luke Charpentier, who had been working at first-team guard, worked Saturday both at guard and behind senior starting center Travis Swanson.

GAIN A TE; LOSE A LB
Austin Tate, the fifth-year senior tight end from Harrison, had not practiced prior to last week's UA spring break but scrimmaged full tilt Saturday. Tate had been rehabbing from off-season shoulder surgery.

"After spring break they did a full sign-off with him," Bielema said of Tate. "We backed off a little bit on him Tuesday, but Thursday it was full go. I am very impressed with Austin Tate. I think he has got that senior maturity. It's nice to have a senior at that position."
Soph LB A.J. Turner out
with a broken wrist

Sophomore linebacker A.J. Turner broke his wrist during spring drills and is not expected to practice this spring with drills ending with the April 20 Red-White game.

Bielma also acknowledged junior wide receiver Keante Minor has moved to running back and that the move of third-year sophomore Davyon "Sleepy" McKinney of Forrest City from cornerback to safety will continue.

SATURDAY'S SCRIMMAGE
Regarding Saturday's scrimmage, Bielema liked the effort and disliked the penalties, particularly jumping offsides.

Some who jumped early got back later to the Broyles Center locker room. "First and foremost everything starts with playing clean football before the snap and after the snap," Bielema said. "We will address that immediately and we did after practice. There was some extra conditioning."

Nonetheless, Bielema praised "the aggressiveness" of the defensive line. Individually he cited safety Rohan Gaines, who intercepted one deep ball thrown by quarterback Brandon Allen, visibly broke to the ball on other pass plays, and put a bone-rattling hit on a running play.

Allen, a third-year sophomore, completed 11 of 20 for 130 yards, including a beautiful 67-yard touchdown to Javontee Herndon.

Brandon Mitchell, the fifth-year senior QB who moved to receiver last year, completed 7 of 13 for 114 yards, including a 4-yard TD pass to tight end Brad Taylor right after throwing a 30-yard pass to wide receiver Eric Hawkins.

"I really thought Brandon Allen and Brandon Mitchell both did some good things," Bielema said. "Mitchell particularly that second half moved the ball and took it way down the field. It wasn't exactly clean. It wasn't pretty but made plays and got the guys in the end zone."

In the very unofficial stats of the indoor setting and some of the situational scrimmaging, sophomore running back Jonathan Williams logged six carries for 20 yards.

Walk-on Patrick Arinze (5-10, 254) of Le Mesa, Calif., and Grossmont Community College led all rushers with 32 yards on eight carries.

"He came as a fullback," Bielema said. "He's kind of like a bowling ball, just as tall as he is wide square which is kind of a nice feature as athletic as he is. He's got really good feet, balance, extremely physical. He just joined us in the second semester and has done a tremendous job."

On Bielema's orders, sophomore safety Defonta Lowe of Bearden is not practicing with the team so he can concentrate on academics.




"