Hogs: O rules first spring scrimmage; notes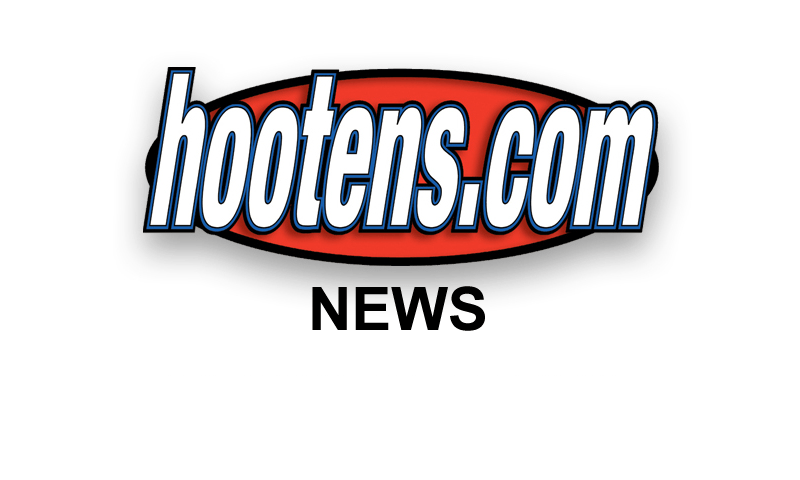 FAYETTEVILLE - In last spring's practices, Arkansas coach Bobby Petrino expected his veteran defense would start ahead of an offense breaking in a new starting quarterback and new tackles.
Those expectations were met.
With Tyler Wilson now a fifth-year senior and All-SEC QB, Petrino expected his offense would open the spring ahead of the defense with its reshuffled secondary and different linebackers.
Again, Friday's first full-scale scrimmage of the spring, a 145-play marathon, met expectations.
"Right now the offense has been throughout the entire week probably a little ahead of the defense," Petrino said, "which was probably the opposite last year."
No telling how far ahead the offense would have run had its best running back scrimmaged.
Understandably, Petrino is playing it cautious with Knile Davis, the 2010 All-SEC running back who missed the entire 2011 season after fracturing his ankle. Davis practiced in full gear in Friday's practice leading into the scrimmage.
"We will take that on a week-by-week basis and see how the spring goes," Petrino said of Davis and full contact. "Whether he gets any contact or not, we're going to make that decision just weekly with myself and our medical staff."
As usual, stocky senior running back Dennis Johnson was more than adequate and sometimes spectacular. Johnson logged 80 yards with three touchdowns on 13 carries while fellow senior running back Ronnie Wingo caught five passes for 66 yards to go with 12 carries for 29 yards and a touchdown. Hardship freshman big back Kody Walker netted 61 yards on 17 carries.
"He showed really good quickness and vision," Petrino said of Johnson's 15, 11 and 12-yard touchdown runs. "He accelerated faster than the safeties came down. That's a lot of experience and a lot of speed."
A sensational blocker as a first-year JC transfer last year, fullback Kiero Small showed Friday he can run and catch. Small netted 17 big yards off two carries and 17 yards off two catches.
"I liked what I saw from Kiero Small," Petrino said. "He did a really nice job. He's thinner. He's faster. He's been able to be more of our offense than just a lead blocker. Whether it's catching the ball out of the backfield or running with it. So I think that'll be something that'll be a real positive for us, as far as our run game and play action goes."
Wilson also liked Small's big gains.
"I was happy for him and not surprised at all," Wilson said, of the blocker become runner and receiver. "I think Dennis had three or four scores and did a great job. You saw how great he was cutting and attacking the hole and that's obviously what we have got to have. Obviously we have got to get No. 7 (Knile Davis) back out there and that will be good, too. And Ronnie ran the ball well so running backs I thought overall did a pretty good job, too."
Wilson used the running game to complement his 19 of 28 passing for 320 yards without an interception. He completed two touchdowns to senior Cobi Hamilton, the lone returnee of the last two seasons' Big Four receivers with Joe Adams, Greg Childs, and Jarius Wright graduated, and one to Marquel Wade, who also caught TD passes from backup QBs Brandon Mitchell and Brandon Allen.
Hamilton caught four balls for 91 yards and established the offense early while Wade came on with seven catches for 153 yards.
"I thought Tyler threw it around and executed," Petrino said.
The second defense mostly got the better of the second offense and recorded an interception with redshirt freshman cornerback Kelvin Fisher picking off a Brandon Mitchell pass.
Senior Tenarius "Tank" Wright, in his first scrimmage at middle linebacker after three years lettering at defensive end, had six tackles and a pass breakup.
"Defensively, I thought we played better today than we have the two previous practices," Petrino said. "I thought they flew around, tackled well at times. When you get to the last part of the scrimmage and it's run, run, run, you've got to be able to stop the run on defense in the fourth quarter. We weren't able to do that."
That's where Kiero Small played especially big blocking and running, too.
DEPTH PERCEPTION
Take Bobby Petrino at his word not to read too much who runs with the first unit and who runs with the second unit during these spring drills.
Alvin Bailey, the fourth-year junior offensive guard who was all-SEC last year, scrimmaged with the second unit Friday so third-year sophomore Luke Charpentier could log some first-team time.
Reserve guards Charpentier and sophomore Mitch Smothers of Springdale are working some at center, too, as is Tyler Deacon, a starting guard now but last year's backup to returning starting center Travis Swanson.
"We always worried about who that backup center was going to be, so you always try to develop depth at that center position," Petrino said. "Something we've always done and Mitch does a nice job with it. He snaps the ball well most of the time. He's quick. He hesitates a little bit because he's unsure. But I think those two positions are his best positions."
Smothers was recruited as a guard but was a struggling early-season starter at offensive tackle last season as a true freshman when the Hogs were caught short in personnel when Anthony Oden was dismissed from the team.
The Hogs are still iffy with Jason Peacock, last year's junior college transfer who emerged as a starter, currently under indefinite disciplinary suspension.
Sophomore Brey Cook, also lettering last year as a true freshman, and David Hurd, who arrived as a walk-on as did Deacon, are the starting tackles.
Jarrett Lake operated with Tenarius Wright at the two inside linebacker spots Friday.
"